Crown Royal Makes the Kentucky Derby a Bit More Interesting for MANjr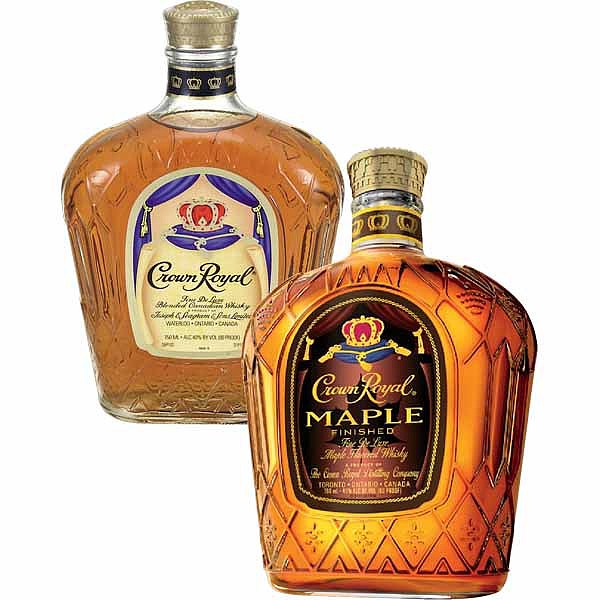 People say that the drink of choice for the Kentucky Derby is the Mint Julep. It's a tradition that's gone back over a century. Churchill Downs stocks more than 1,000 pounds of fresh mint and 60,000 pounds of ice to accommodate all the Julep drinkers over the two-day period for the Kentucky Oaks and Kentucky Derby this weekend.
But who says you have to drink Juleps? You may not even like minty stuff. Why not explore some other whisky cocktail options?
Well our friends at Crown Royal sent us a nice little care package for the weekend and they included everything we need to make some tasty libations for tomorrow's big race. We received a box with a bottle of Crown Royal Maple, a bottle of Angostura bitters, an orange, a lemon and some pineapple juice.
Maple Collins Recipe
1.5 oz Crown Royal Maple
.5 oz Lemon Juice
1.5 Pineapple Juice
2 dashes of Angostura Bitters
.5 oz Simple Syrup
Mix ingredients in a shaker, top with club soda and strain into Collins glass. Garnish with half an orange slice and a cherry.
In addition to the cocktail care package, we also got the names of two horses. If one of these horses wins the race, we get a trip to either The Preakness or The Belmont Stakes. Here are the two horses we have running and their odds to win the Derby:
Vyjack 14/1
Giant Finish 50/1
Orb and Verrazano are the favorites, with each horse coming in at 4/1 odds. Goldencents, Rick Pitino's horse, has the next best odds at 11/2. Forecasts in Louisville predict a 70 percent chance of rain, which could make for very wet and muddy conditions at Churchill Downs.
Crown Royal has partnered up with legendary jockey Laffit Pincay Jr for Derby weekend. If he can successfully predict the top three finishers in order for each leg of the Triple Crown, Crown Royal will donate $1 million to Thoroughbred Charities of America. Here's a clip of Pincay on Jimmy Kimmel so you know just how legit this guy is:
Here's the finish that Pincay predicted for the Derby:
Goldencents
Normandy Invasion
Orb
Notice how he gave our horses zero love? That might be good news for charity, but we wanna see an upset, damnit! We're in a competition here with a bunch of other bloggers. You can follow all the action by checking out @CrownRoyal and the hashtags #Derby and #ReignOn this weekend on Twitter.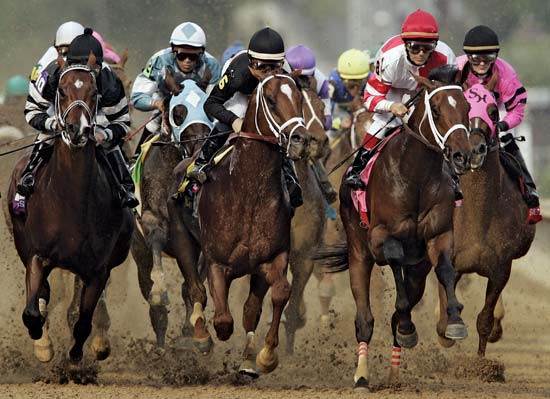 Related Posts
| | | |
| --- | --- | --- |
| | Print article | This entry was posted by Chris Stout on May 3, 2013 at 5:04 pm, and is filed under Lifestyle. Follow any responses to this post through RSS 2.0. Both comments and pings are currently closed. |
Comments are closed.