Eton BoostBloc 6600 Review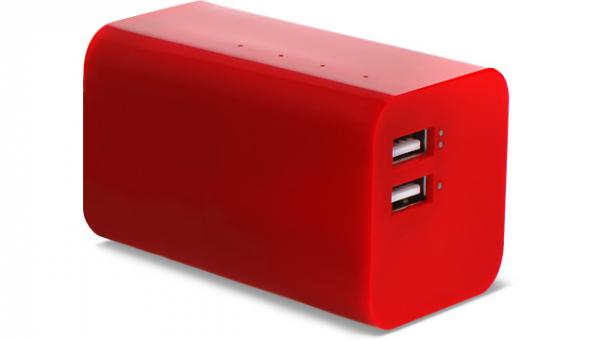 Sometimes you come across a product that makes you wonder what life was like before you possessed said product. Can you remember how you functioned before an Internet-ready smartphone? Can you imagine not having an AUX cable input in your car stereo? Or living without a Bluetooth-enabled portable speaker? It's hard to think back. Your world was way different before these things.
Every single one of us carries around some sort of device that's capable of providing hours of enjoyment, information and productivity. Whether it's a smartphone or tablet (or both), we all walk around with these compact entertainment machines that. We're lost without 'em. These devices have become extensions of ourselves.
But these wonderful bodily tech extensions have a downside. They need a power source or they stop working. If you're not tethered to a desk or a power outlet at home, your device is going to drain until the battery life is all gone. Then all of these wonderful/functional entertainment options will no longer be available to you.
We've all been there. A long day or night out. A long flight or car ride. These things drain your juice, man. There's nothing worse than trying to scramble for an outlet at a bar or an airport just hoping to juice up to send one email or listen to some tunes while you travel. And who hasn't had a point and shoot camera die and an inopportune time. No matter how far you plan ahead, your devices still have power limitations.
Well luckily for you, Eton makes this amazing rechargeable dual USB battery pack called the BoostBloc 6600. It charges phones, tablets, cameras, any USB enabled device, and two at a time no less.
I've been traveling quite a bit lately, and after using this thing for a couple months, I can't remember how I ever travelled without it. It's from the future, dude. Seriously. I've been parked at airport bars with my Boost Bloc sitting on the counter charging up my iPhone and iPad and I've gotten some looks, man. People trip out when they see this. What the hell you got over there, fella? That sort of thing. In almost any situation, most strangers can immediately walk up and see the utility at work. Then they ask what it is cause they want one.
I've taken my little BoostBloc on long road trips, brought it to sporting events, used it in airplanes, my jacket pocket, you name it. This little rechargeable battery pack is already well-traveled. And it's easy to understand why. It weighs 6.5 ounces. It fits in the palm of your hand and can easily be placed in a jacket pocket.
The BoostBloc features a 6600mAh lithium battery that takes some time to get fully charged, but the LED indicators will let you know how much juice you got in the pack at any given time. I usually let it charge overnight before I travel anywhere. When the pack is charged at full capacity, you can recharge an iPhone up to three times. And it charges your phone up pretty quickly, too.
One complaint that I have is that the unit, which retails for $99, doesn't come with its own Micro-USB DC charger. You get the mico USB cord, but you need to pull the DC charger off an existing device. It'd be nice if it came with one.
Related Posts
| | | |
| --- | --- | --- |
| | Print article | This entry was posted by Chris Stout on May 3, 2013 at 10:59 am, and is filed under Lifestyle. Follow any responses to this post through RSS 2.0. Both comments and pings are currently closed. |
Comments are closed.