Posts tagged
Kentucky Derby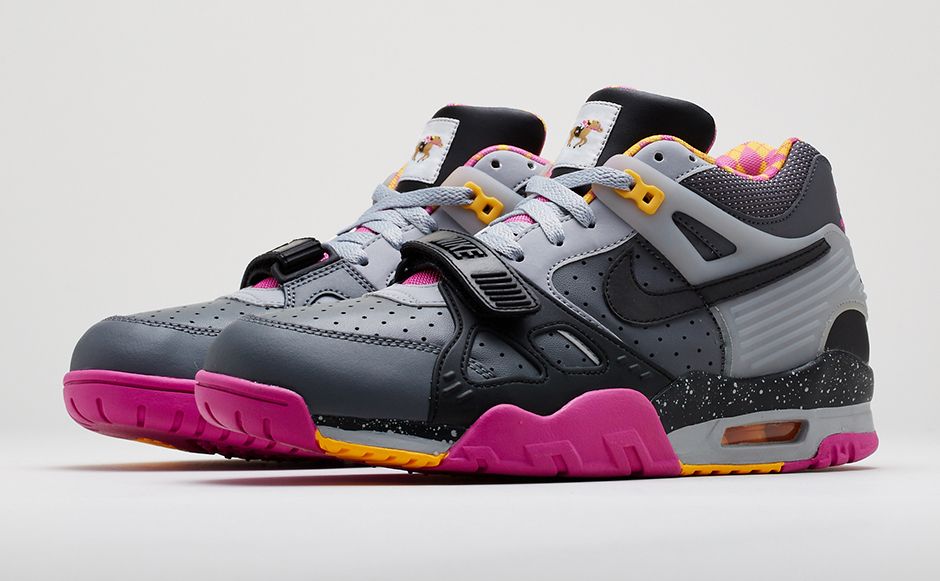 This weekend as horse racing fans are getting ready for the Kentucky Derby, sneakerheads were all set for Nike to drop this limited edition of the Nike Air Trainer III Premium today. Some athletes allow their sport to define them, but others define their sport. Bo Jackson, the two-sport marvel, and arguably, the greatest pure athlete of all time, fits the latter. His ability couldn't be contained to one arena. Rather, he performed on both, the gridiron and the diamond, popularizing cross-training in the process by sporting the legendary Air Trainer SC and follow-up models.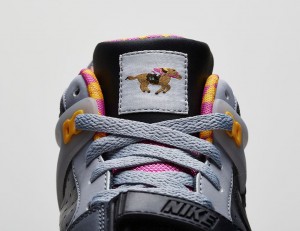 Now, one of Jackson's iconic cross-training silhouettes breathes new life with the forthcoming Air Trainer 3 PRM. When he was balancing sports, it was often said that his athletic prowess knew no bounds. Classic Bo Knows spots depicted him surfing, playing cricket, and, yes, competitive horse racing. The Air Trainer 3 PRM sources design inspiration from these same ads, repurposing the colors of Jackson's jockey outfit. The theme is kept up with two pixelated logos on the tongue and heel; one picturing a horse and jockey duo and the other depicting his now-retired collegiate number.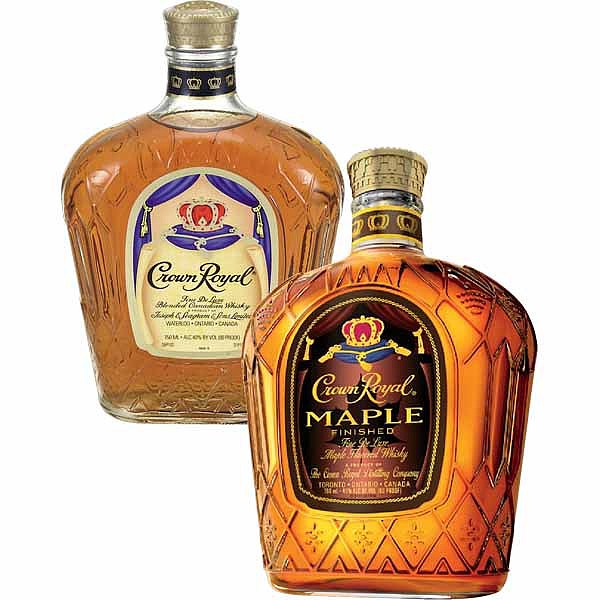 People say that the drink of choice for the Kentucky Derby is the Mint Julep. It's a tradition that's gone back over a century. Churchill Downs stocks more than 1,000 pounds of fresh mint and 60,000 pounds of ice to accommodate all the Julep drinkers over the two-day period for the Kentucky Oaks and Kentucky Derby this weekend.
But who says you have to drink Juleps? You may not even like minty stuff. Why not explore some other whisky cocktail options?
Well our friends at Crown Royal sent us a nice little care package for the weekend and they included everything we need to make some tasty libations for tomorrow's big race. We received a box with a bottle of Crown Royal Maple, a bottle of Angostura bitters, an orange, a lemon and some pineapple juice.
Maple Collins Recipe
1.5 oz Crown Royal Maple
.5 oz Lemon Juice
1.5 Pineapple Juice
2 dashes of Angostura Bitters
.5 oz Simple Syrup
Mix ingredients in a shaker, top with club soda and strain into Collins glass. Garnish with half an orange slice and a cherry.
In addition to the cocktail care package, we also got the names of two horses. If one of these horses wins the race, we get a trip to either The Preakness or The Belmont Stakes. Here are the two horses we have running and their odds to win the Derby:
Vyjack 14/1
Giant Finish 50/1
Orb and Verrazano are the favorites, with each horse coming in at 4/1 odds. Goldencents, Rick Pitino's horse, has the next best odds at 11/2. Forecasts in Louisville predict a 70 percent chance of rain, which could make for very wet and muddy conditions at Churchill Downs.
Crown Royal has partnered up with legendary jockey Laffit Pincay Jr for Derby weekend. If he can successfully predict the top three finishers in order for each leg of the Triple Crown, Crown Royal will donate $1 million to Thoroughbred Charities of America. Here's a clip of Pincay on Jimmy Kimmel so you know just how legit this guy is:
Here's the finish that Pincay predicted for the Derby:
Goldencents
Normandy Invasion
Orb
Notice how he gave our horses zero love? That might be good news for charity, but we wanna see an upset, damnit! We're in a competition here with a bunch of other bloggers. You can follow all the action by checking out @CrownRoyal and the hashtags #Derby and #ReignOn this weekend on Twitter.