Posts tagged
ufc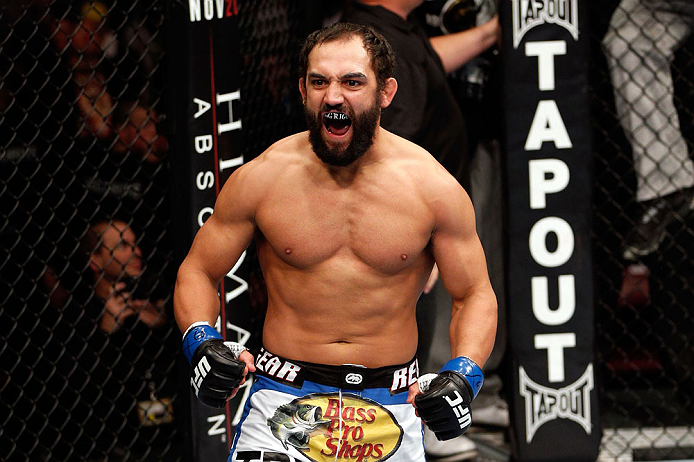 Johny Hendricks has definitely made a name for himself in the octagon fighting in the UFC. He is a mixed martial artist and an accomplished former collegiate wrestler. Next month he will be taking on Matt Brown at the UFC 185 on March 14th. Thanks to Reebok I was able to chat with Johny about training for the fight in March, what he is doing differently for this match, and how the Reebok "Be More Human" campaign has helped him train.
Click here to listen to the interview.
For the "Be More Human" campaign well to all the athletes out there who spend their days bloody, muddy, and sore, not for bright lights or money, but to simply be the best version of themselves: This is for you.
Sometimes a little bit of crazy is a good thing. It's that extra push that keeps you at the gym after everyone else has thrown in the towel, that urge to go for one more lap, or that mental alarm clock that drags you out of bed in the morning to get out there and train. That little bit of crazy is what sets the tire flippers, rope climbers, and 5 A.M. runners apart from the crowd.
And it's not just about being able to lift more, run further, and jump higher. It's about pushing your own personal limits, expanding your mental and social strength, not just your physical strength. It's about being a harder worker, a more mindful person, a better human. Reebok designs gear that's forged from these ideals and stands up to non-stop punishment.