Posts tagged
pass the crown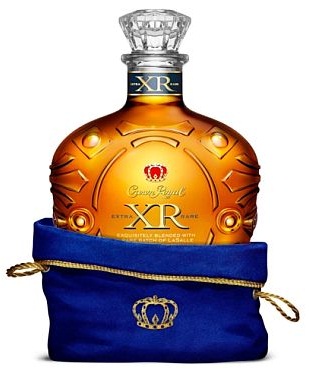 The MANjr team closed out the month of February in fine fashion with a little help from our friends at Crown Royal. During the holidays, we participated in a blogger gift exchange program called Pass the Crown. Having experienced the thrill of Pass the Crown the previous year, we knew what we were getting into, and we knew what we wanted to get out of it.
25 bloggers participated in Pass the Crown this time around and there were some pretty sweet gifts in the rotation. Everything from iPad Minis to cameras, guitars, Kindle Fires, watches, it was a pretty strong set of gifts this holiday season.
The first time we participated in Pass the Crown, we scored a Crown Royal Happy Hour and it was a really fun event. Good times with good booze and good people. So when it came time for us to open our purple bag this year (or choose to steal a previously opened gift), we knew what decision had to be made.
This was the purple gift bag that we had to ponder this time around: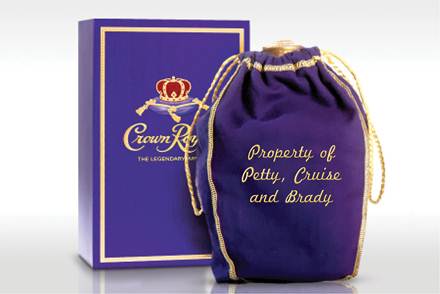 We decided to pass. And instead, we targeted another Crown Royal Happy Hour as the gift that we want to steal. Having experienced a kick ass sponsored happy hour and having tried XR on multiple occasions, there was really one choice. So we liberated the Crown Royal XR Happy Hour from the poor fellas over at The Roosevelts (who ended up with two pairs of TOM sunglasses). We scored a bottle of XR for ourselves and one for you, our lucky readers.
The happy hour was a hit. With the Oscars on in the background, MANjr friends and colleagues enjoyed sips of the good stuff at Q's on Wilshire. Not surprisingly, the XR went quick. That's what happens when you invite too many Australians. If you haven't tried this batch of Crown Royal XR yet, get on that. It's really silky smooth stuff, not too spicy, not too stiff. Just full of subtle aromas and palate-pleasing sweetness.
Thanks again to Crown Royal for setting us up with such a great event. During the gift exchange, Crown sent out a purple gift bag of goodies to our troops for every tweet that included the hashtag #PassTheCrown. Over 1400 gift bags were sent out as part of the Crown Royal Heroes Project. So all good fun for a good cause. Can't wait to swipe another happy hour next time around!