Posts tagged
football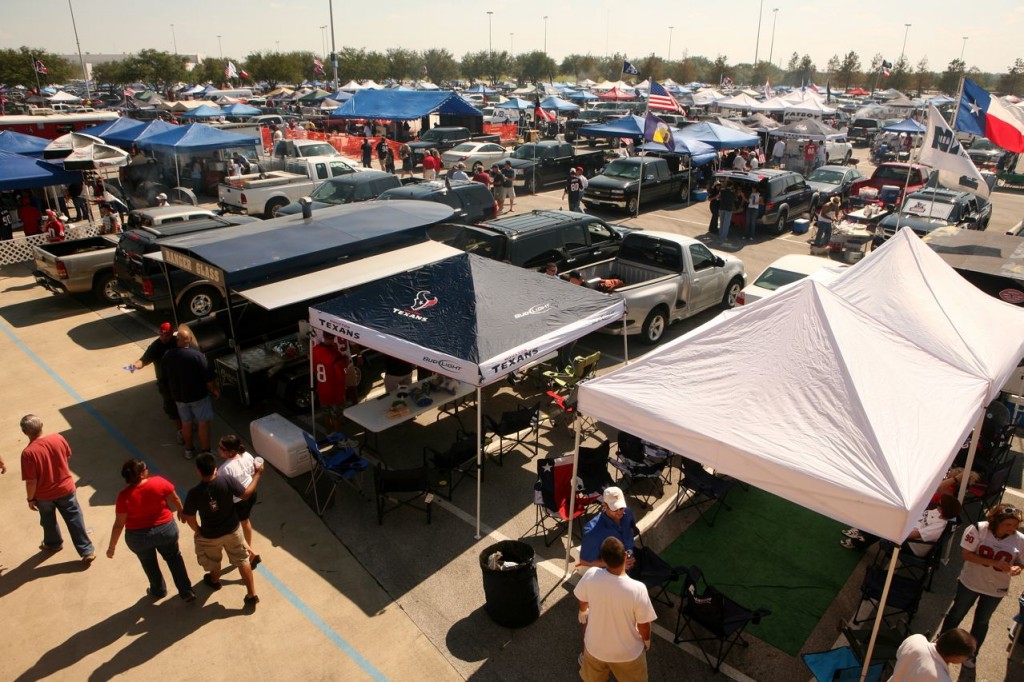 Football is less than a month away. From the NFL to college football we as fans can't hardly wait. One question does remain. Is your car tailgating worthy? If you are not sure there is a list of the top 10 vehicle features for tailgating that Cars.com has recently put together. So check out the top 10 vehicle features for tailgating to keep your pre-, during- and post-game party on track
Locking RamBox
How do built-in bins with enough space for more than 200 cans sound? Tasty, I know. RamBox, available on Ram light- and heavy-duty pickup trucks, saddles two massive bins on each side of the truck bed with up to 8.6 cubic feet of cargo space in the larger, 6-foot-4-inch bed, and 7.3 cubic feet of beverage space with the 5-foot-7-inch bed. The RamBox is lockable with the remote key fob to keep poachers from stealing your goods while you watch the main event.
Household Power Outlet
Two or three-pronged household outlets are fairly easy to find in SUVs, trucks and minivans, especially those with rear-entertainment systems. Be sure to check the power ratings of the outlet as some don't have enough juice to power a larger TV. In that case, pick a truck like the Toyota Tacoma with optional 115-volt, 400-watt outlet to handle an assortment of powerful tailgating electrical devices.
Rear Entertainment System
Plug your PlayStation/Xbox into the rear entertainment system for some pre-game pump up on "Madden 16″ or on a classic game such as "ESPN NFL 2K5."
Rear-Facing Tailgate Seat
With the party happening at the rear of the vehicle, rear-facing tailgate seats like in the Dodge Grand Caravan, Chrysler Town & Country and Ford Flex provide a great view of the action off the field. These third rows pivot backward and are prime real estate.
In-Car Wireless Internet
Though earlier systems proved weak and more of a gimmick, in-car wireless systems are heading in the right direction with 4G LTE speeds being tapped and transmitted into in-car hot spots. Audi and GM offer the feature across all varieties of their cars, trucks and SUVs.
Multiple USB Ports
Tailgating often means a long day of constant battery drain while researching lineup changes, injuries and green flag start times. Thankfully, you and all of your friends can mooch off up to five USB inputs for charging devices in a truck like the Chevrolet Silverado or GMC Sierra. Want to get creative? Look into a USB-powered mug warmer for those frigid, late-season football games.
Satellite Radio
Stuck tailgating at a football game while NASCAR continues on or vice versa? Tune into the broadcast on satellite radio and pipe the race or game through the car's stereo or a mobile device via the SiriusXM mobile app.
Honda Odyssey In-Car Vacuum
Driving to the football field can be like piloting a rolling kitchen pantry. The chances of spilling a 32-ounce giant plastic bin of cheese balls are high, plus many racetracks' parking lots are in grass- or mud-covered fields, so something like the Honda Odyssey's built-in vacuum becomes an easy win for cleaning up after the last embers go out in the grill.
YES Essentials Upholstery
Spills are unavoidable, and the spill risk increases with the amount of "refreshments" brought to the tailgate. No one wants to go there, but designated drivers with YES Essentials fabric in certain Kia, Hyundai and Fiat Chrysler Automobile vehicles won't have to worry as much about the unspeakable since the cloth upholstery is stain and — this is key — odor resistant.
Anything With a Liftgate
This seems like a no-brainer but it's worth a mention. Sure, tailgating refers to gathering around the fold-down tailgate of a truck or SUV, but anything with a liftgate might be the way to go as the liftgate rises above the rear of the vehicle to shade tailgaters – liftgaters? — From sun and foul weather.