Posts tagged
Crown Royal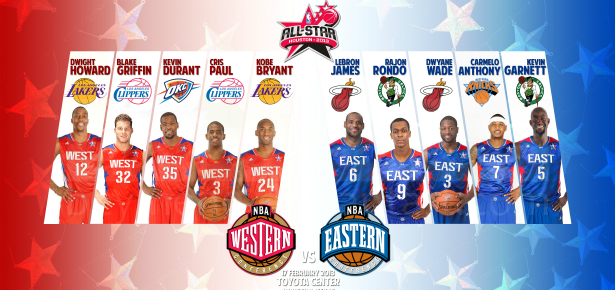 Thanks to the awesome folks at Crown Royal, I got to attend my first NBA All Star Game this weekend. The trip was a reward of sorts, a prize for winning the Capture the Crown scavenger hunt in Indy last year. Team Win (Myself, Nick Evans from Straitpinkie.com, David Dennis from The Smoking Section and Brittany Edwards from Taylor) totally dominated the competition. We had a lot of help from Miss Edwards, who knows a thing or two about NASCAR, and we all got to bask in the glory of our victory during this weekend's festivities.
Crown Royal Reign On Event

Crown Royal is rolling out a new set of TV spots around the message "Reign On." Featured in these spots is NBA legend and all around great storyteller Dr. J. He's a new ambassador for the brand and he really fits this new "Reign On" message.
So on Saturday night, when the skills competition, three point shootout and slam dunk contest were going on, me and the Indy crew got to attend an exclusive event that introduced the new Reign On spots and featured Reign On stories from Terrence J and Dr. J. The night also included a solid set of tunes from hip-hop producer 9th Wonder (hat tip for including "Glow of Love" by Change, seriously who doesn't love old Luther Vandross jams?) and a whisky tasting hosted by all-around badass Master of Whiskey Stephen Wilson.
Take a look at the Dr. J Reign On TV spot:
And here's a behind the scene's video to check out as well:
Meeting Dr. J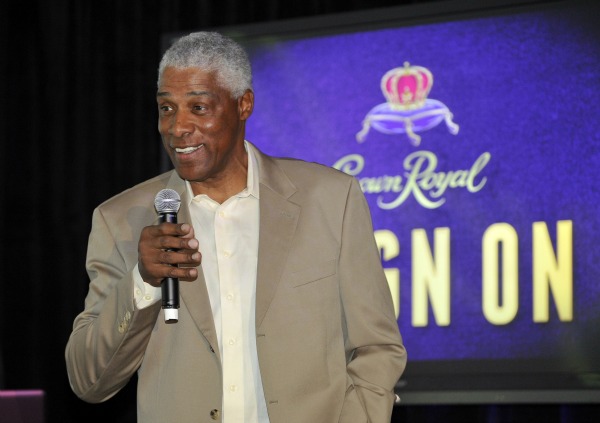 Julius Erving was all class, man. Just super affable, upbeat and approachable. When the Dr. entered the room, he had a certain grace and presence. An arrogance-free gravitas.
When I shook the guy's hand, he almost reached by elbow. Even at age 65, he's still an impressive physical sight. Huge wingspan, hands big enough to pick up a Buick, with a swagger of a guy who's more familiar with greatness than you are, but he doesn't need to remind you about it. He knows and so do you. Meeting Dr. J was definitely a highlight of the weekend.
Hearing his Reign On moment was a treat. The Doctor talked about his entry into professional basketball, when he was an alternate Olympian who made the squad and overheard all these guys saying how much they were going to make playing professional basketball. Erving, who hadn't really considered a pro career, absolutely dominated this group of would-be professionals. That's when he knew he was going to do some damage in the game of basketball. Just a great story to hear from him.
The 2013 NBA All Star Game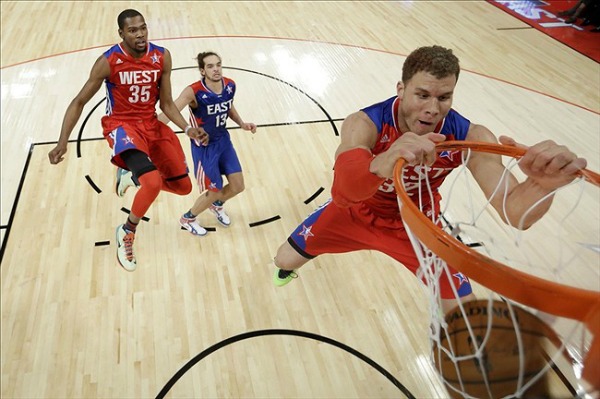 Drinking great whisky while meeting NBA legends was good times, but watching the 2013 NBA All Star Game live wasn't too shabby either. Here are some general thoughts on the game:
Lob City Represented Well
I was looking forward to cheering for the West. It was basically Kevin and the Clakers. Sure, there were some garbage minutes played by San Antonio players and the like, but the starting all-LA plus Durant squad was just awesome. Blake had some monster lob city moments and a ferocious off the backboard jam near the end of the 4th quarter. Chris Paul just kept feeding people all night, and his 20 points and 15 assists earned him MVP honors. Lob City was in full effect in Houston.
Joakim Noah Is a Kind of a Punk
This guy. I mean he kept running around the court begging for the ball and whenever he got it, he usually missed. He was often out of position and out of control. At one point, things started to get a little chippy between Noah and CP3. Noah got a little physical and even ended up hitting CP3 in the mouth with his slop. Paul responded by draining a big three point shot in Noah's face. It was sweet justice.
Kevin Durant Is a Freak Show
It's not like this guy needs more hype, but man, there's not enough superlatives to describe his level of play. He's got such effortless hops and he finishes so strong. It seemed like he played half the game multiple feet above the rim and the other half draining jumpers. He finished with a game-high 30 points.
Kobe Only Took High Degree of Difficulty Fade Away Jumpers and Showcased His D
Kobe refused to take easy buckets all night. Whenever he did shoot, he opted for long distance fade away jumpers over unsuspecting opponents. He also showed off his defensive skills with not one, but two blocks on LeBron James.
Russell Westbrook Made the Most of His Minutes
He may have been a reserve guy, but whenever Westbrook was in, he just dominated. He created his own opportunities, and just scored points in bunches. I've never seen him play in person and of all the non-starters on the floor, I thought he was the most impressive.
Alicia Keys Is Kinda Awesome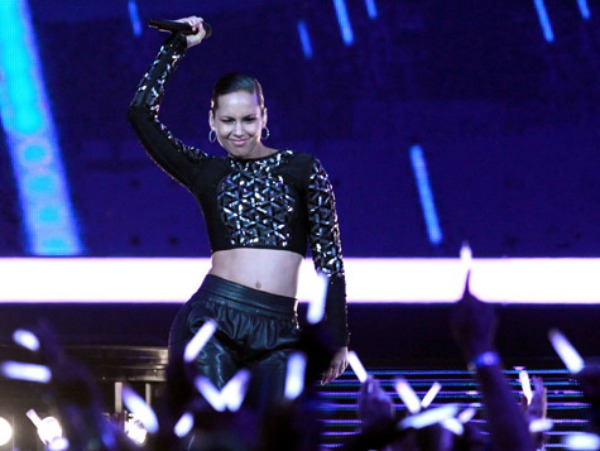 I've never seen Alicia Keys perform live before, but man, she can bring it. She had the whole arena fired up with piano skills, a booming voice, some sweet dance moves and an all-around lovely skillset that may have catapulted her to my number one music crush. Watching Ne-Yo perform and then seeing Alicia was like watching a JV high school basketball team compete against the Miami Heat. Just total entertainment domination.
Thanks again to Crown Royal for an amazing weekend. Good times were had by all and it was an experience that Team Win from Indy won't soon forget!