Sports

With most teams content to sit back and play it safe during their opening match, early goal keeping play has been the deciding factor in many matches. Here are the top five stories to date:
5. General Miscues
Blame it on the wet and cold conditions (it is winter in South Africa) or the new "Jubalani" ball, but most keepers haven't looked very sure handed. As the case with every new ball, they are designed to travel faster and provide more offense. See the Jubalani in action:
4. Buffon Done?
Widely considered the top goalie in the world, Gianluigi Buffon may miss the remainder of the cup with what is being called a serious back injury. He said after the match that his sciatic nerve flared up and expects to return. Without him, Italy will be crippled in the back, literally. See his best work here (be warned it's set to Evanescence, so we suggest having someone blow a vuvuzela in your ear, or simply muting it):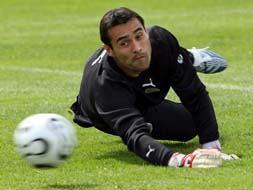 3. Paraguay's Justo Villar's Whiff
In the 63rd minute and up 1-0 on the favored Italians, Villar makes an inexcusable whiff on the ball, allowing Daniele Di Rossi to equalize. Being the top two teams in the group, Paraguay should not have allowed this win to get away: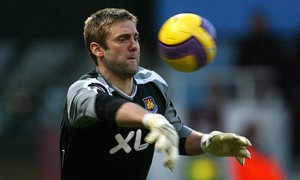 2. Green's Blunder
It's not on the same level as Bill Buckner, but its pretty damn close. However, it would make a great Southwest Airlines commercial: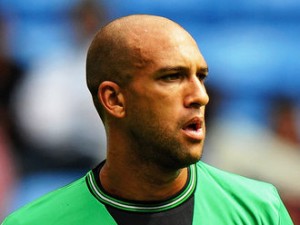 1. Tim Howard's Dominance
The man of the match vs. England had five saves and took Emile Heskey's boots to his ribs midway through the opening half. Following a painkiller injection at halftime, he stifled the British attack again and again allowing the Americans to secure a much needed point. If the Yanks expect to make it out of group play, they will need him to look good every match. Check out the video of his post-match interview.