Sports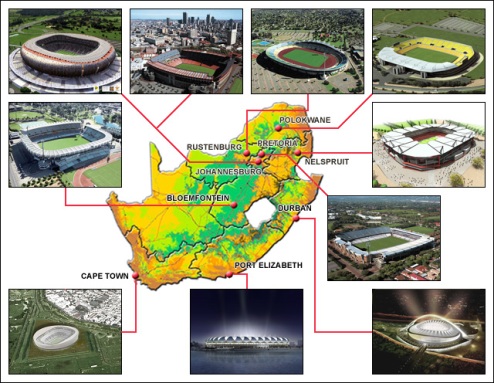 Some of you have jobs and just can't afford to wake up at 4am and watch three straight World Cup matches while getting drunk on the couch. That's understandable. The World Cup comes around every four years, but the tournament only lasts a month. By mid-July, you'll still need a source of income to pay for things like rent, food and bar tabs. So it's probably a good idea not to quit your job.
If you're stuck in the office, and you're looking for ways to watch the 2010 World Cup online, here are some online streaming options that you should check out:
ESPNsoccernet is streaming the games live on the Net. Just go to the ESPNsoccernet homepage and click 'Watch' on the top navigation menu.
ESPN3 is also streaming all the games.
Univision is in Spanish, but good alternative if ESPN3 is blocked at your work.
atdhe.net has a bunch of channels and we hear that you can catch the matches there.
CBC Sports is Canada's national public broadcaster. They'll be streaming all month long.
BBC Sports will stream all BBC matches live.
Iraqgoals.net Haven't tried but heard it works
iTV.com,is a U.K. network. They'll broadcast any matches that they carry.
Here's the World Cup Schedule if you haven't tacked it up in your cube yet.