Sports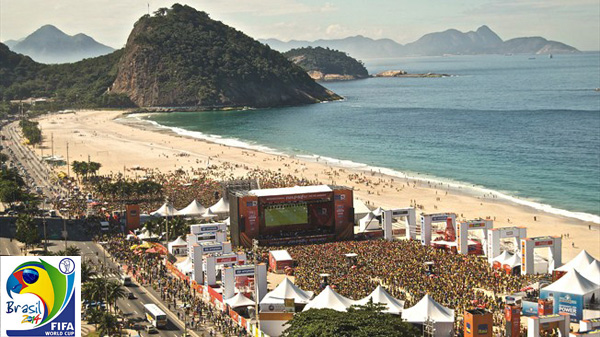 3.6 million fans from around the world are expected to descend upon Brazil for the World Cup. The UN has donated 2 million condoms to the World Cup. The President of the Nigerian Football Supporters Club thinks that will only be enough to cover one day's worth of celebrating by the millions of fans attending. He asked the UN to donate 62 million to cover all extracurricular activities.
World Cup Group B
Spain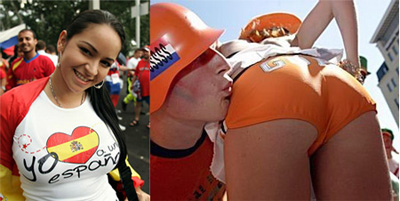 Netherlands
Chile
Australia
What an exciting draw! Spain vs. Netherlands offers us rematch of the 2010 final match on just the second day of the tournament. Spain is the only nation in history to win three major international tournaments in a row: Euro 2008, World Cup 2010 and Euro 2012. Considered by some to be the best international team to ever play in a World Cup, Spain are strong favorites in this group. The 2010 runners-up will have to hope their star performers have another long run in them. Don't automatically count out Chile though. Chile looks to play an exciting game that should make all these group matches fun to watch.
Spain
Fifa Rank: 1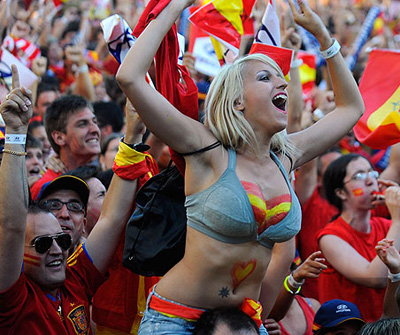 Odds: 6-1
Manager: Vicente del Bosque
Key Players: Diego Costa, Andres Iniesta, Xavi, Cesc Fabregas
Best World Cup Finish: Champions (2010)
Fun Fact: Spain's new star striker Diego Costa was born in Brazil and even played for Brazil in a friendly.
For six years Spain has been a dominant machine in international soccer. Completely controlling games by not even letting their opponents touch the ball, Spain made history by winning three major international tournaments in a row. This year the defending World Cup champions added exciting striker Diego Costa to the mix. When they play their best it is tough to even take the ball away from La Furia Roja.
However, there are some signs of weakness. Key player Xavi is 34 and showing signs of slowing down. The whole team struggled to adapted to the heat and humidity in Brazil last summer as Brazil thumped them 3-0 in the Confederations Cup final. Manager Vicente del Bosque also has some team management to sort out. The 2014 World Cup marks the first major tournament Diego Costa will this team. Tremendously talented Cesc Fabregas has never been fully assimilated into Spain's system with Xavi and Iniesta firmly entrenched. These are key players that del Bosque needs to extract the best performances from if Spain is to make history again.
With second place in group B facing a likely date with Brazil in the first knockout round match, Spain wants to win this group. For the first time in six years Spain looked vulnerable in last year's Confederations Cup. Even before their final loss to Brazil they needed penalties to get past Italy in a grueling 120 minute match played in the humid Brazilian sun. History might be against Spain winning this tournament but the real question is who can stop this remarkable generation of players?
Netherlands
Fifa Rank: 15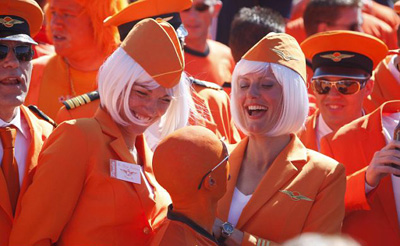 Odds: 25-1
Manager: Louis van Gaal
Key Players: Robin van Persie, Arjen Robben
Best World Cup Finish: Runners-Up (1974, 1978, 2010)
Fun Fact: In 2010, the Dutch received the most yellow cards ever in a World Cup final match with 9.
The Dutch always provide for drama. Capable of producing thrilling performances yet also capable of having a meltdown of discipline and fouls, this Netherlands team is a bit of a wildcard. Despite a solid qualifying run, the Dutch have some questions to answer. Their dilemma in recent years has been playing together as a team rather than as a collection of individuals. Ghosts of their unsporting behavior in the 2010 World Cup final against Spain and in the 2006 World Cup against Portugal still follow them.
Sadly the Oranje will be missing Kevin Strootman, a promising young star who suffered a late season injury. This has forced the Dutch manager Louis van Gaal to change his tactical plan. With van Gaal already announcing he will step down after the World Cup  to  take over at Manchester United the Dutch must walk a tightrope if they hope to repeat their 2010 run to the final.
Even with these challenges, the Dutch arrive in Brazil with a team packed with excellent players. Robin van Persie remains one of the best strikers in the world. The dynamic Arjen Robben threatens even the best defenses from either wing. Both can win games by creating something out of nothing. Van Gaal is recognized as one of the best coaches in world football. He is known for his tactical adjustments and getting the most out of his players. If they hope to win this group, van Gaal will have to bring his A game and not be distracted by thoughts of Manchester United.
Chile
Fifa Rank: 13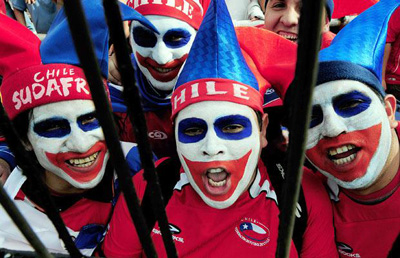 Odds: 50-1
Manager: Jorge Sampaoli
Key Players: Arturo Vidal, Alexis Sanchez, Eduardo Vargas
Best World Cup Finish: 3rd (1962)
Fun Fact:Miiko Albornoz was born and raised in Sweden and has never lived in Chile.
Coached by maverick Marcelo Bielsa in the 2010 World Cup, Chile were always exciting to watch. They played a game of non-stop action constantly pressuring their opponents to win the ball back. Current manager Sampaoli learned from Bielsa so Chile is expected to play the same aggressive style on defense mixed with attacking tactics meant to score goals.
Arturo Vidal is the heart of Chile. Considered the best all-around midfielder in the world, Vidal brings composure and passing vision combined with an excellent work rate and tackling ability. He stabilizes Chile in the center of the field. Leading Chile's attack is Barcelona forward Alexis Sanchez. Extremely quick and agile Sanchez can cause problems for any defense.
With Sampaoli bringing back Bielsa's pressing style, Chile poses a danger to Spain and Holland. They will aggressively attack both European sides when they have the ball and try to catch them sleeping. Chile will also have the advantage of being more used to playing in the humid South American summer weather.
Australia
Fifa Rank: 59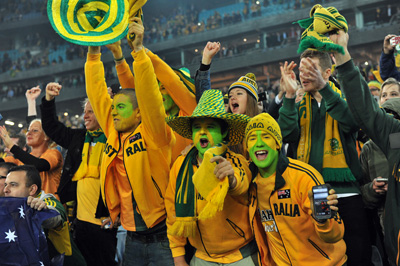 Odds: 1000-1
Manager: Ange Postecoglou
Key Players: Tim Cahill, Mile Jedinak
Best World Cup Finish: Round of 16 (2006)
Fun Fact: In a 2001 World Cup qualifying game, Australia set a world record by beating American Samoa 31-0.
A daunting challenge awaits the Socceroos in Brazil. They come in as the lowest ranked Fifa team. They play both finalists from the 2010 World Cup and a strong, unpredictable Chilean side. One boost they can count on is their traveling fans. The Australians have many passionate fans that will travel around the world to cheer on their underdogs.
Manager Ange Postecoglou only recently took over the reins of the team. The most successful coach in Australia's domestic league history, he arrives in Brazil untested against international opponents. Mostly a young team, the Australians will rely on veteran New York Red Bulls midfielder Tim Cahill to provide leadership. Australia will also need solid performances from team captain Mile Jedinak who had an outstanding year at Crystal Palace in England.
Australia can take comfort in the fact that no one thought Australia would make it out of their group in 2006 either. Their best chance probably lies in sitting back, playing defensive and trying to tire out the other teams. Its not a pretty style but the smart money is on Australian to go home without winning a game.