Yosef Solomon
This user hasn't shared any biographical information
Posts by Yosef Solomon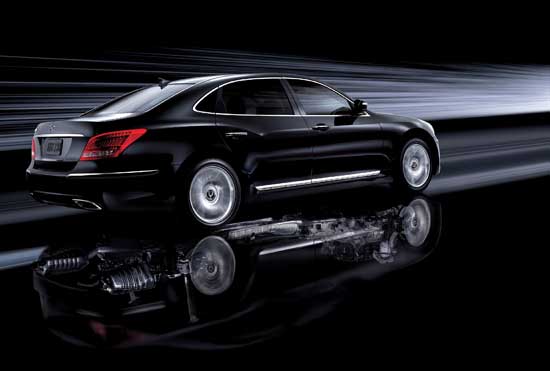 Admit it: you've always gone green for Batman's slick ride. The cut angles, the glossy finish, and the way it could drive up walls and shoot rockets out of the back? Amazing. We can't help you with the last two attributes – we don't think the Highway Patrol would be thrilled if you blew rush hour traffic out of the water, anyhow – but we might have come up with a way for you to even the score a bit with Batman. Here are six reasons why the 2011 Hyundai Equus might cause even the Dark Knight's head to turn
Tinted windows and taillights. No Joker's gonna be able to see anything but a mystic shadow through these.
Larger than life 24-inch alloy wheels cocooned in Pirelli P Zero Nero rubber. Batman's spinners don't have a hope against these wheels.
Leather and suede upholstery. This stuff makes a Manhattan penthouse look trashy, let alone the vinyl the Batmobile undoubtedly sports.
A 17 speaker quality audio system. We don't even think the Batmobile had a transistor radio.
Massaging driver's seat. You know that Batman wishes he could massage his aches and pains away with a touch of a button.
Free iPad. Maybe the Batmobile had some sweet technology, but he couldn't take any of it out of the car.
Perhaps the greatest advantage the Equus has over the Batmobile is that it can go anywhere, from crime fighting to soccer practice with ease. Ever seen the Batmobile picking up the kids from piano lessons or cruising down to the Chinese joint for some takeout? We didn't think so. The Equus goes where you do, which makes it imminently more practical than ejector seats. Or so we'd hope.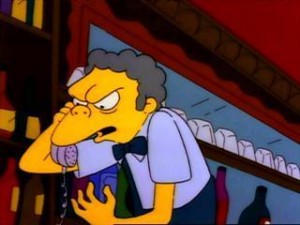 Remember when you were a kid and the best form of entertainment in the world was finding the perfect victim to prank call? Well, even though the advent of caller ID has made this pastime much more difficult, the trend still carries on. Whether you're looking for inspiration for your next call, wanting to take a walk down memory lane, or just get a good laugh—you just have to hear these recorded prank calls.
1. Looking back, I was probably about 12 years old when I used to prank call. Here's a kid of the same age calling… drum roll… a prostitute.
2. Sometimes people use prank calls for good. This radio show host calls a guy while his girlfriend secretly listens on the line. The guy reveals that he has a wife and the unknowing girlfriend lets him have it.
3. These days, impersonating a celebrity is easier than ever with character sound boards. With a little help, Peter Griffin gives Geico a call.
4. Have you ever prank called your own parents? This girl sets up her parents and exposes their racism.
5. Another classic thing to do is call a store and ask for an embarrassing product. Butt plugs anyone?
6. Becky wants her school destroyed. So she calls a demolition crew.
7. Can you believe even Al Pacino prank calls people? Okay, it's not really him. But it sounds like him. And he sounds like he wants to kick someone's ass.
8. Sometimes it's most fun to call a random number with no plan at all. Free style it.
9. Have you ever dealt with the people at Best Buy? So annoying. Here they get a taste of their own medicine.
10. It seems that not even governors are immune to prank calls. Radio shows always do it right.
11. I've never called a customer support line that wasn't a complete pain in the ass. Why haven't I ever thought of prank calling them?

I wish I was still in school. As crazy as that may sound think about the logistics. No work, no bills, guaranteed parties on the weekends and of course random free stuff. Companies love to attach themselves to schools because they know college kids have the most disposable income. This is the reason they giveaway so much free loot!

Case in point LenovoBlogU.com. This site allows students to blog on their site for prizes including a whopping $20K in scholarship money. This opportunity is only for students eligible at accredited universities. That means if you go to your neighborhood community college (*pointing at myself) you are ineligible. We often miss these absolutely free contests because we're so concerned with getting our work down (or goofing around) that we blow them off.
My advice to young college students is to take advantage of every free opportunity given to you. I made the mistake of only looking for free food deals, (thanks Chipotle) that I missed the bigger picture. I've heard stories of students traveling around the world for free, based on a couple emails and an application form. I'm not saying these are common, but they definitely do exist.
Hopefully this inspires all of you to strive for more, and by more I mean the free stuff! If all else fails try betting on your grades. It's legal, fun and there's actually a website dedicated to it.
Cheers!