KT Tape Is Helping Team USA Keep It Together In The World Cup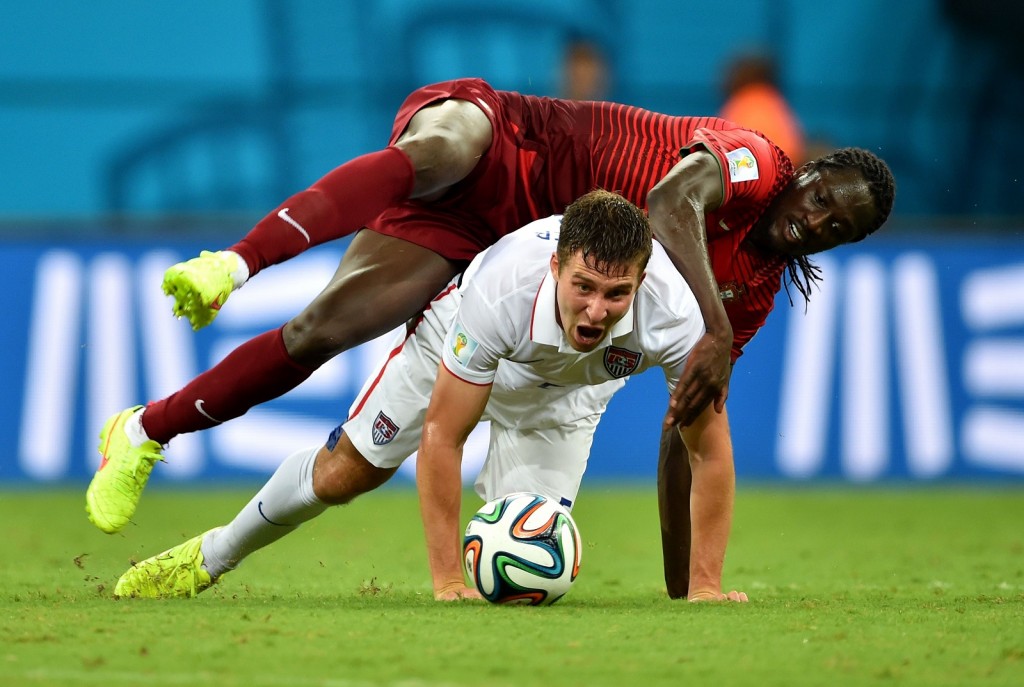 Ever since Olympic gold medal volleyball player Kerri Walsh donned the colorful kinesiology therapeutic tape on her shoulders during the Olympic Games, it has been as commonplace to see it on athletes– from gold medalists and world champions to amateurs and weekend warriors.
You probably saw the US Men's National Soccer Team wear it as they play in the World Cup. KT Tape has been chosen as The Official Kinesiology Therapeutic Tape Supplier of the U.S. Soccer Federation (USSF) through 2016.  The 3-year partnership ensures that all USSF players – from its Development Academy through the U.S. Men's National Soccer Team (USMNT) competing in the World Cup will gain support and relief for their aches and pains from KT Tape.
In addition to sporting the colorful KT Tape in their ankles, calves, knees, thighs, hamstrings, necks and backs during training and competition, USMNT players will be featured in advertising, promotion and marketing for the brand.  KT Tape will produce a special USSF logoed KT Tape – exclusively for USMNT players to wear during the 2014 World Cup.
We had the chance to chat with the Jim Jenson the founder of KT Tape about their product.
Art Eddy: What does it mean your company that you were selected by the U.S. Men's National Soccer Team to use your tape for the World Cup?
Jim Jenson: As the category leader, we are excited to serve as the official kinesiology tape for the U.S. Men's National Team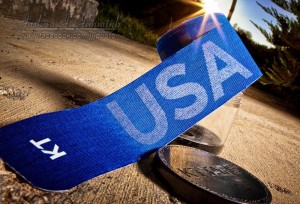 over the next three years. Since the 2008 Olympics when Kerri Walsh appeared on the sand wearing our tape, athletes from a variety of sports have been using KT Tape to help with for muscle, ligament and tendon pain relief and support.
AE: How does your tape help athletes?
JJ: Competitive athletes don't like to be weighed down by anything that can slow them down or hinder their movements. KT Taps is great for these athletes because it enables them to perform their best by providing pain relief and support to sore muscles or injuries before, during, and after activity without restricting motion.
AE: What about people who may not be all-star athletes. How can they get the benefits from the KT Tape?
JJ: Everyone can benefit from KT Tape, from Olympians to 'weekend warriors'. KT TAPE is lightweight, comfortable to wear, and can be used for hundreds of common injuries such as lower back pain, knee pain, shin splints, carpal tunnel syndrome, and tennis elbow.
Related Posts
| | | |
| --- | --- | --- |
| | Print article | This entry was posted by Art Eddy III on June 24, 2014 at 1:54 pm, and is filed under Sports. Follow any responses to this post through RSS 2.0. Both comments and pings are currently closed. |
Comments are closed.