Former US Soccer Star Tony Meola Talks World Cup and More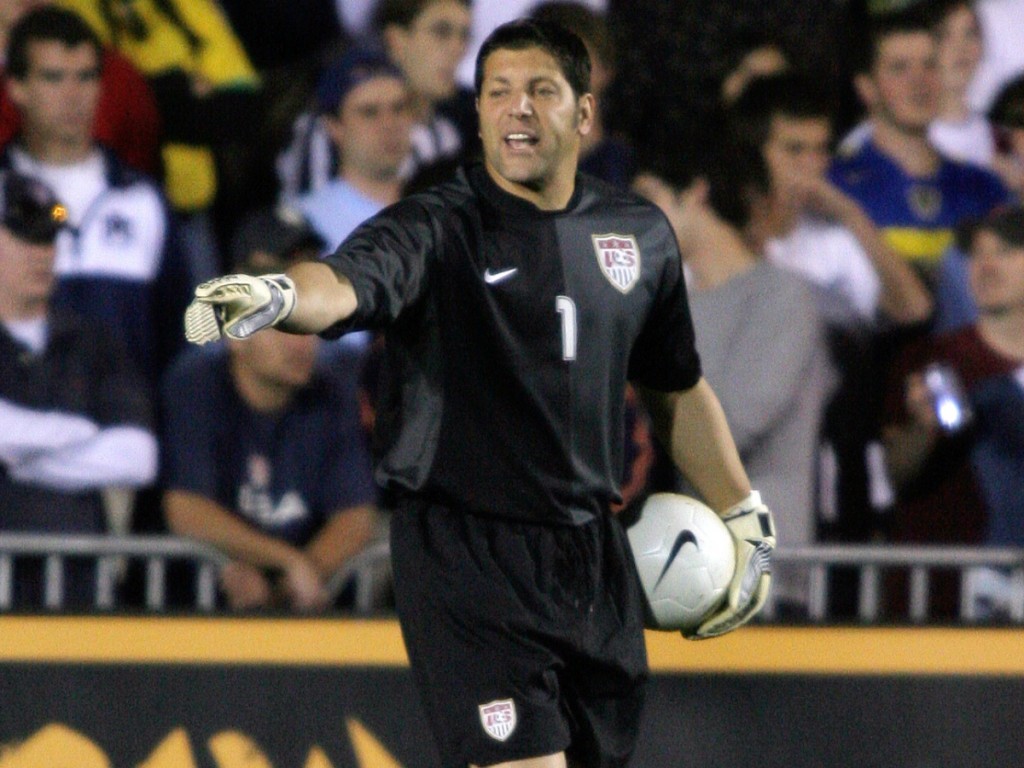 Even though Tony Meola is retired from soccer he still has a passion for the game. He played on the U.S. Men's National Team and played in the MLS. He was in three FIFA World Cups and is a member of the National Soccer Hall of Fame. During his time playing in the MLS, Tony was named the league MVP in 2000. That year he and his team the Kansas City Wizards won the MLS Cup title.  He now co-hosts a soccer radio show on Sirius/XM Radio called "Counter Attack."
Meola and I had a chance to chat about his work with Allstate for the "Good Hands" soccer clinic where he surprised a local soccer team by stopping by their practice and giving them a few pointers. We also discussed if he would make any changes to the World Cup.
Art Eddy: Last year around this time you and I had a chance to talk about the great work you were doing with the Allstate "Good Hands F.C." soccer clinic. Now it looks like you are picking up where you left off from last year. Tell me what you are doing this year?
Tony Meola: We will march in on a practice for some young kids. We look to run a clinic and in the end we will give the team and the coaches everything that they need in order to be successful on the field. Things like training gear, soccer balls, soccer uniforms, shin guards, bags, sweat suits, and everything else that need to run a club.
We also openly invite them to the Allstate fan zone during the United States and Mexico friendly game. We give them tickets to the game. It is a great event. We love seeing the look on their faces when they are finding out that they are going to the game. It is fun to be a part of it.
AE: What are the main things you look to focus in on during the Allstate "Good Hands F.C." soccer clinic?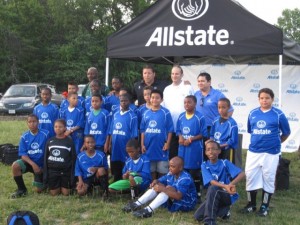 TM: Obviously it is hard to make an impact with just one night of practice. We will kick the ball around a bit. It is more about showing how much Allstate cares about the community. We love to give back with this sponsorship. If they don't learn any soccer that night or don't get any better I am okay with that. The vehicle is soccer, but the mission is to make the kids happy. We want to give them something in one night that would not necessarily get.
AE: You must have a blast at these events where you get to teach kids about the sport you love, right?
TM: The end result is always fun. These kids are so appreciative. The coaches who spend all their time and effort and probably send more emails than they really want to. They probably have to deal with more issues than they want to. They don't get paid, but they are really, really appreciative. It is great to see that they get something that they necessarily wouldn't have if it wasn't for the people at Allstate.
AE: How do you think the game of soccer has evolved since you retired from the game?
TM: It has been all positive. It continues to grow. I am now coaching at the youth level. It is great to see all the different age groups improve their game. It was great to see what the 17 year old group did at the recent Nike friendly as well as what they did in the tournament overseas.
I don't know what more we could ask our youth coaches to do other than to continue in the direction that we are going in right now. The coaches are doing a great job of that. They are putting the time in and showing the kids the passion that they have about the sport. I think the future is bright.
AE: Is there a league or team that you love to watch these days?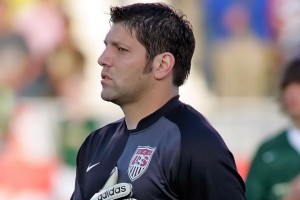 TM: I follow soccer every day. I do that because I am on the radio all day. I like the EPL (English Premier League). I am a fan of La Liga. I love watching the Champions League. There are not a lot of leagues that I don't like. I love watching the game. I love watching the tactics of the game, the adjustments that are made during halftime, and just studying the game.
AE: Are there any changes you would love to see in the game especially in the World Cup?
TM: No, I am happy with it. Everyone argues what region should have more teams. We respond to it because we have to since it is part of our job, but I don't get too caught up in it. Instead of complaining about the World Cup I would rather enjoy it. Just enjoy the greatness of the players, the teams, and the passion of the fans.
To me there is nothing negative about the World Cup. Everyone wants to argue all the time, but I try to stay away as much as I can. I just try to enjoy what I am seeing for that month.
Related Posts
| | | |
| --- | --- | --- |
| | Print article | This entry was posted by Art Eddy III on April 14, 2014 at 4:18 am, and is filed under Sports. Follow any responses to this post through RSS 2.0. Both comments and pings are currently closed. |
Comments are closed.