STREET by 50 ANC Headphones Review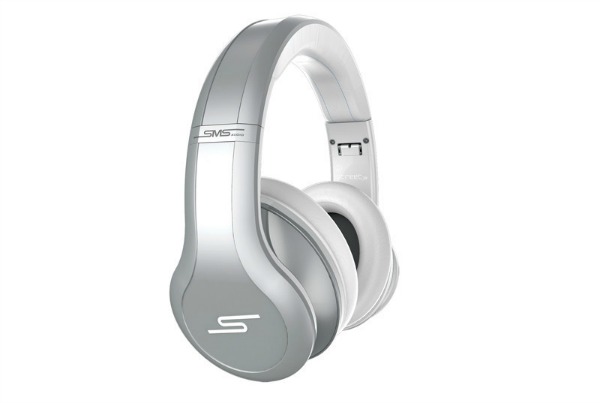 The headphone marketplace has taken a turn for the premium in recent years. Sure, you can get by with those standard, Apple-issue ear buds, but why subject yourself to inferior sound quality when there's such an influx of high-end headphones on the market?
The brand that gets all the attention is Beats by Dre. These headphones first debuted in 2008. By 2012, the company released the Beats Executive noise-cancelling headphones in an effort to compete with higher-end headphone manufacturers like Bose and Sennheiser. With savvy branding and eye on quality, the Beats by Dre line has really taken off.
Not to be outdone, Curtis Jackson (50 Cent) launched his own headphones brand in 2011. SMS Audio (which stands for "Studio Mastered Sound") was created when 50 acquired KonoAudio in August 2011. The founder of that company, former Gillette executive Brian Nohe, serves as president of SMS Audio. Nohe and 50 shared an interest in developing high-end audio equipment and they began releasing high-end headphones in late 2011 and early 2012.
SMS Audio produces the STREET by 50 line of in-ear, over-ear and on-ear wired headphones along with their SYNC by 50 line of wireless headphones. We received a pair of STREET by 50 ANC noise-cancellation headphones to review, and how should we put this… they're kinda amazing.
In no uncertain terms, the STREET by 50 ANC headphones are better than Beats by Dre. Without question. The construction is sturdier, the bass is bassier and the active noise cancellation is quite good.
This ultimate-premium sound experience has one drawback – the headphones are massive. I felt like a cosmonaut with these things on, but if I was going for a jog and I wanted to hear the outside world around me, I'd probably reach for ear buds anyway.
The STREET by 50 ANC headphones are designed to block out any and everything around you so that you can immerse yourself in a rich and truly top-shelf sound experience. I mean you can tab a hand on the table with these things on and you won't be able to hear a damn thing. The battery life for the noise-cancellation action is solid, and you can even get some juice from whatever device you're plugged into.
The headphones fit pretty tight, but hey, you put them on to shut the world out, right? The grip isn't really a big deal. Plus the soft leather cushions have some memory foam action to them which really seals in the sounds you want, while keeping out the sounds you don't need. The design is bulky, but still very stylish and foldable. The set comes with a removable cable that features a built-in mic and a hard shell carrying case.
Bottom line, these are legit headphones for the price. $300 may seem like a lot to drop on a set of headphones, but when compared to other sets in the market, these things hold up, man. It's a competitive price point for the experience you get. Sometimes we all want to retreat from the outside world and be alone with our thoughts (or our favorite tunes). These headphones help you do just that.
Related Posts
| | | |
| --- | --- | --- |
| | Print article | This entry was posted by Chris Stout on February 27, 2014 at 9:32 pm, and is filed under Lifestyle. Follow any responses to this post through RSS 2.0. Both comments and pings are currently closed. |
Comments are closed.