SMS Audio STREET By 50 ANC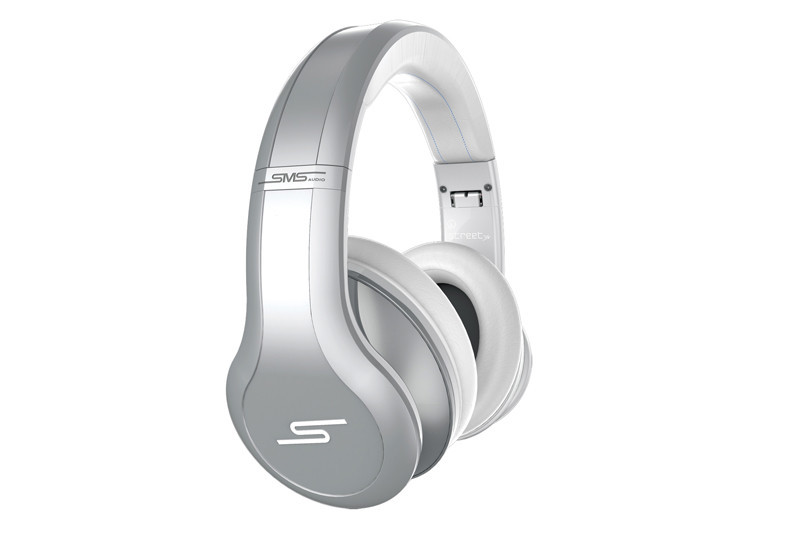 SMS Audio is 50 Cent's premier audio headphone line. The STREET by 50 Over-Ear Active Noise Control are an innovative set that eliminates unwanted ambient noise. Whether you are on a plane or walking the loud and noisy streets these headphones are legit.
The STREET features what SMS Audio calls active noise cancellation technology (ANC). The set contains awesomely tuned 40mm drivers and soft leather memory foam ear cushion. That pretty much means whatever sound the engineers and producers wanted you to hear in films and in music you will definitely hear.
50 Cent aka Curtis Jackson, who is the CEO of SMS Audio said, "I have spent a long time searching for a great pair of headphones that not only deliver great sound quality, but that also are durable and comfortable enough during my extensive travels. That's why we created the STREET by 50 Over-Ear ANC Wired headphones with active noise cancellation technology. Not only do they deliver the best in studio mastered sound, but they are also tough enough to withstand extensive traveling while providing a secure and comfortable fit for hours of listening enjoyment."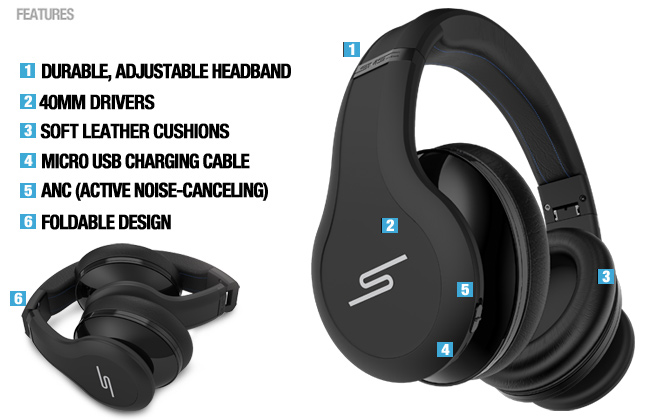 With a price tag of $279.95 you get what you pay for not only in sound quality and in durability as well. The STREET ANC has a hard exterior, but the earcups are made of memory foam cushion so you ears won't get irritated as you wear them. These headphones are very flexible too. They are foldable and also come with a removable cable with 3 click microphone, soft touch cleaning cloth, micro USB charging cable, airplane adaptor and hard shell carrying case for easy transport.
The left arm of the headphones is where all the magic happens so to speak. On that side is the ANC power switch, an LED power indicator, a mini-USB charging port, and a 3.5mm cable input. The battery life for the STREET lasts up to an outstanding 70 hours. To recharge the headphone battery take about two and a half hours.  Like all normal charging devices the LED indicator glows blue with ANC engaged, red while charging, and green when the battery is fully charged.
So does the SMS STREET live up to the hype? Well the last time I was on a plane I had a different set of headphones. They were supposed to be noise canceling, but I heard many noises coming in from the outside while I was trying to watch a movie on my iPad. When I put on the STREET ANC recently on the subway all the outside noises were eliminated. When the ANC feature is running you will notice a difference. If you are serious about sound quality and are looking for a great set of headphones, the STREET By 50 ANC is definitely worth a look.
Related Posts
| | | |
| --- | --- | --- |
| | Print article | This entry was posted by Art Eddy III on October 9, 2013 at 7:22 pm, and is filed under Lifestyle. Follow any responses to this post through RSS 2.0. Both comments and pings are currently closed. |
Comments are closed.