Showtek Returning to Orange County Before WMC 2013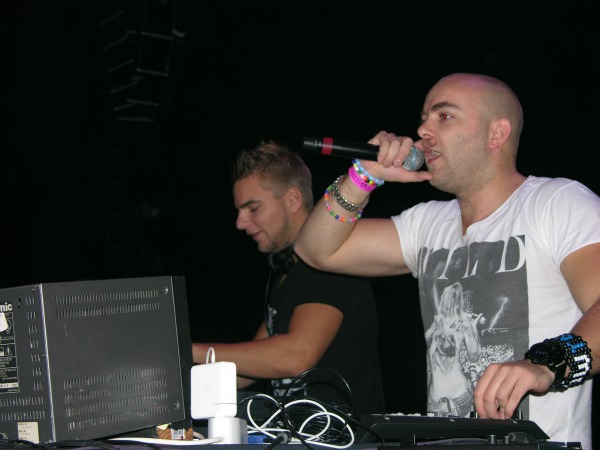 Dutch brothers Wouter and Sjoerd Jannsen, better known as Showtek, return to Orange County March 13 at the Yost Theater in Santa Ana. The brothers will make a few more stops before arriving in Miami for Winter Music Conference 2013 where they are scheduled for a boatload of performances.
Last summer, Showtek tore it up down under with a sold-out Australia tour.
MANjr had the privilege of meeting up with hardstyle masters Showtek for an exclusive interview before their sold-out performance in Orange County awhile back.
Showtek rocked the house at the Grove of Anaheim in front of raucous legion of fans that came early for a meet and greet with the Dutch hardstyle masters. The pride of Eindhoven, Wouter and Sjoerd hail from a musically gifted family, and have exploded on the electronic dance music scene with their relentless energy and bangin beats.
After a mind-blowing morning set at the inaugural EDC Las Vegas, Showtek embarked on a European tour followed by a U.S. tour that culminated with their epic show in Anaheim. MANjr was granted exclusive access and got to hang with the brothers before, during and after the show.
As we entered the duos hotel suite, we were greeted with Jack & Cokes and smiles, which was pretty impressive considering the jetlag they were feeling from their long Glasgow flight.
The interview covered a gamut of topics including their EDC Las Vegas set, their musical influences and their aspirations to be professional basketball players like their homie the Dunkin' Dutchman Rik Smits.
After we wrapped up the interview, the party moved to the Grove of Anaheim where thousands of loyal fans were ready to greet their favorite DJ's. The boys took the time to chat up, take pictures and mingle with everybody.
Once the pleasantries were complete, the brothers Jannsen were ready to take the stage and throw it down. Showtek pumped up the crowd from start to finish, playing a wide range of their hardstyle hits like Here We Fucking Go! and World is Mine. Wielding an ice gun and striking willing fans with blasts of cold air, Sjoerd is the MC and crowd handler while his bro Wouter controls the pace from the ones and twos.
When the lights came on, Showtek stuck around to thank their fans and sign all sorts of stuff ranging from posters, pictures, phones and even a Mohawk. Since then, Showtek has continued to tour the globe and spread their sound.
Showtek's combination of upbeat energetic beats mixed with a genuine love for their fans should serve them well moving forward.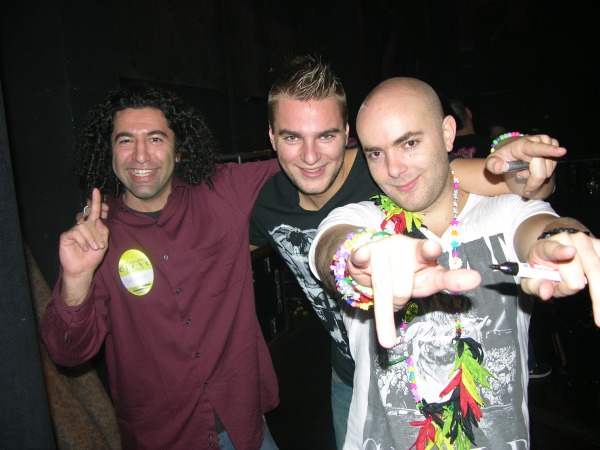 Related Posts
Comments are closed.