Posts tagged
REFUEL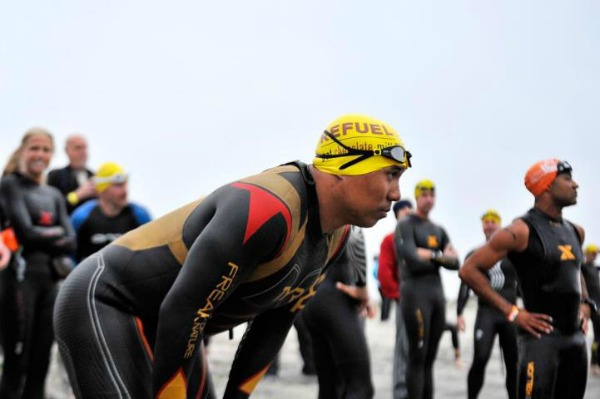 Hines Ward's REFUEL web series, BECOME ONE, highlights the former football star's training efforts as he prepares to compete in the 2013 IRONMAN® World Championship triathlon in Hawaii this October. in our Hines Ward interview that we posted a few weeks back, Ward talked about BECOME ONE and the training that goes into triathlon prep. The first episode of the BECOME ONE documentary web series can be seen at gotchocolatemilk.com.
Being a Steelers fan and a big supporter of anything involving chocolate milk, I definitely wanted to follow along as Hines makes the transformation from retired football menace to endurance athlete extraordinaire. Here's a look at the second episode of the 10-part BECOME ONE series:
This past weekend , Hines competed in the St. Anthony's Triathlon in Florida. Ward must've been happy that the swim portion was cut short due to choppy waters. He completed the triathlon in 2 hours, 26 minutes and 37 seconds. His splits were 15:53 for the swim, 1:33:27 for the 40-kilometer (24.9 mile) bike ride, and 51:27 for the 10-kilometer (6.3 mile) run
To help promote Ward's journey and the BECOME ONE series, we've partnered up with REFUEL | got chocolate milk? to provide a sweet giveaway for one lucky reader. The winner of this giveaway will receive three pieces of REFUEL branded Nike gear: two pro-combat dri-fit black t-shirts and one white mesh cap. We'll even throw in an autographed football from Hines himself.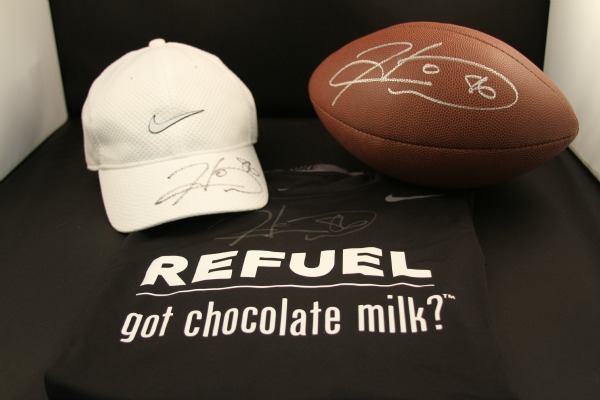 To enter, just follow us on Twitter (@MANjr) and drop us an email below. Good luck!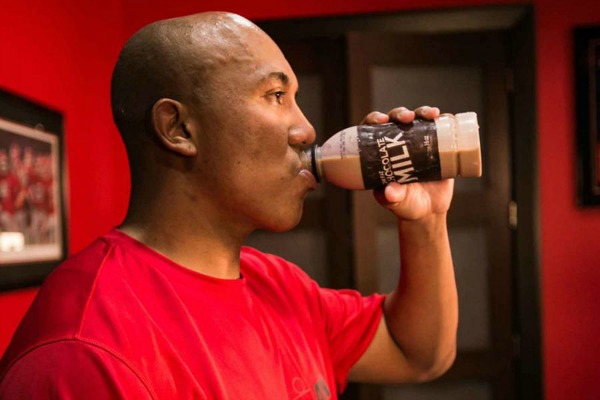 Hines Ward is a lot of things. He's a first ballot Hall of Famer whose ferocious blocking skills redefined what it meant to play wide receiver in the NFL. Always camera-ready, Ward is a man of a thousand smiles. He just seems to have fun doing whatever it is he's doing. Since retiring from football in 2011, Hines has made appearances on The Walking Dead, Dancing with the Stars, The Dark Knight Rises and Football Night in America. Dude knows how to stay busy.
Now Hines is looking to add one more title to his already impressive list of accomplishments: IRONMAN. Ward has partnered up with REFUEL | got chocolate milk? and has been training to prepare for the 2013 IRONMAN® World Championship triathlon that will take place in Hawaii this October. But Hines isn't doing all this by himself. He's taking three everyday athletes with him.
The journey will be featured in a new documentary web series called BECOME ONE, which will air on www.gotchocolatemilk.com. The three everyday athletes who will accompany Hines were announced at the 21st Annual Endurance LIVE awards gala presented by REFUEL | got chocolate milk?:
Captain Eric McElvenny is a 29 year old marine from San Diego
Joshua Kalb is a 24 year old medical student from Denver
Chrisann Dalton is a 39 year old stay-at-home mom from Bedford, New Hampshire
Ward and company will be training with an elite group of athletes, sports dietitians and coaches, including eight-time IRONMAN triathlon champ Paula Newby-Fraser. After their strenuous workouts, they'll be refueling by drinking low fat chocolate milk.
You know, I have to admit, that the first time I heard that chocolate milk was a good post-workout recovery beverage for triathlon-level athletes, I was a bit surprised. I mean, I love chocolate milk and all, but I have absolutely zero plans of training for the IRONMAN World Championship, a 140.6 mile triathlon that includes a 2.4-mile swim, a 112-mile bike ride and a 26.2-mile marathon.
But there's science behind it, man. Low fat chocolate milk is a natural source of protein that can help exhausted muscles recover while also providing essential fluids, electrolytes and calcium, potassium and magnesium. Who knew?!
I met up with Hines Ward at Club Nokia in LA just before the 21st Annual Endurance LIVE awards gala. We talked about the refueling properties of chocolate milk, his training schedule, the current state of leadership in the Pittsburgh Steelers locker room, athletic QBs, player safety, Ward's Hollywood and political aspirations and a whole lot more. Here's the interview:
And here's the trailer for the upcoming BECOME ONE documentary series: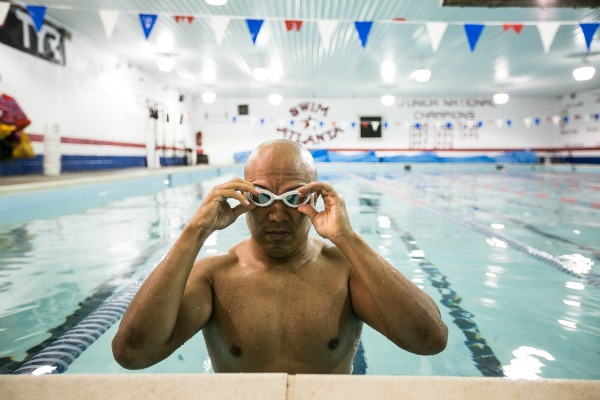 The New Year is right around the corner. Time to start drafting those resolutions and map out a plan for a healthy and happy 2013. It's also time to start challenging yourself so that you can push outside your limits in the coming year. Some people are already getting a head start on that.
A few weeks ago, we told you about Hines Ward and his efforts for the upcoming 2013 IRONMAN World Championship. Ward  is partnering up with REFUEL | got chocolate milk? to bring in two weekend warriors to compete with him in the 2013 triathlon competition in Hawaii.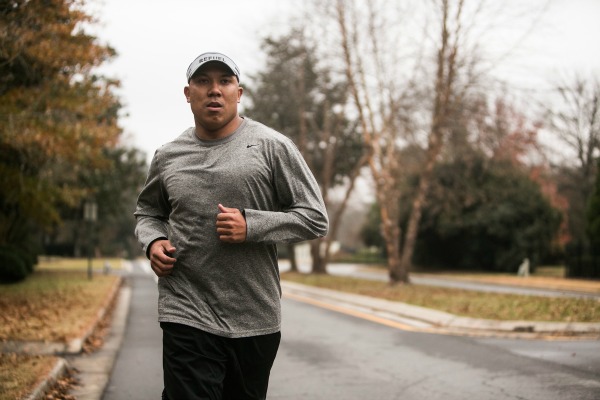 For Ward, the training has already begun in Atlanta. To get ready for the 140.6-mile competition, Ward has been swimming, running and cycling pretty hard, and refueling afterwards with lowfat chocolate milk to recover after his workouts.
His journey (along with the two athletes will join him) will be documented via a new web series called BECOME ONE. You can follow all the action at gotchocolatemilk.com.