Chris Canty tells us how we can hang with him at the NFL Draft….Virtually!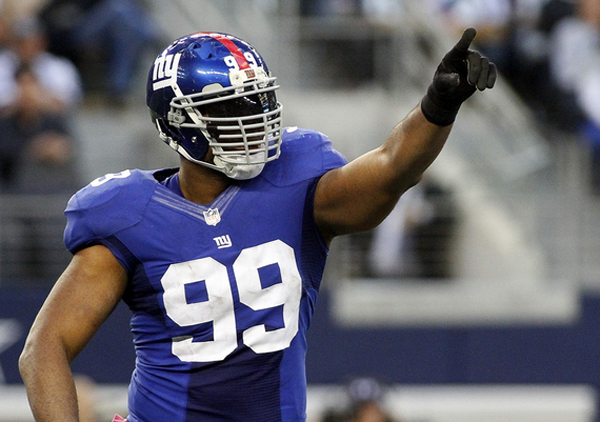 Super Bowl Champion Chris Canty was a standout defensive lineman for the Dallas Cowboys and New York Giants before signing this offseason with the defending Super Bowl Champion Baltimore Ravens, so he's used to being in the media spotlight. But now the 9-year NFL veteran is flipping the script, serving as a special correspondent and NFL draft insider for Sqor, the groundbreaking new digital sports platform.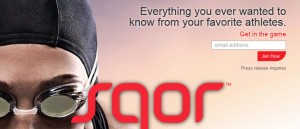 Sqor, from digital sports innovator Virtual Fan Network (www.virtualfannetwork.com), connects fans to the athletes and sports they love. Sqor combines the latest from social platforms such as Twitter and Facebook, sports news sites such as Sporting News and ESPN, and video, photo and original athlete-produced content, all in a highly visual, deeply engaging, personalized experience.
Throughout draft week, Canty previews the first round of the draft on Twitter (@ChrisCanty99), offers one-on-one interviews with top draft picks and takes fans behind the velvet ropes, giving them behind-the-scenes access to exclusive NFL draft parties.
You're invited to sign up now at www.sqor.com to be a part of the conversation as the NFL veteran evaluates the next generation of NFL stars. Visit sqor.com or follow @sqor on Twitter for Canty's candid analysis of every pick as it happens.
Even with his busy schedule Chris took the time to speak with me about the NFL draft this week, his career, and his foundation. Make sure you check out how Chris helps out the community by going to his foundation's website.
Art Eddy: The NFL draft starts tomorrow and goes through the weekend. You are working with Sqor as a draft insider. Can you tell me a bit about what you are doing?
Chris Canty: Well I am excited to be working with Sqor, which is a new digital media platform. Fans have the opportunity to interact with me. They get to follow what is going on with my Twitter, my Instagram, my Facebook, as well as articles and any other cool things that normal fans don't have access to. It gets fans closer to me and the field.
I am really excited about this. It is going to be cool to hang out in New York City for this draft weekend. We are going to be working with some of the draft prospects and going to be interviewing them. We get to see how they are feeling. We are really excited about this.
AE: So people can follow you on Twitter to at ChrisCanty99 to stay informed about the draft?
CC: Yep. People can follow me at ChrisCanty99 and follow all of the interesting draft things that are going on this weekend. Plus moving forward people will get to follow what I have going on moving forward with the Baltimore Ravens and in the community.
AE: You signed with the Ravens this offseason. How has the transition been so far?
CC: The transition has been pretty good. I am getting a chance to be in there with my teammates. I get to work in the offseason programs these past couple of weeks. It has been great getting a chance to know those guys and have the guys know me. It has been really good.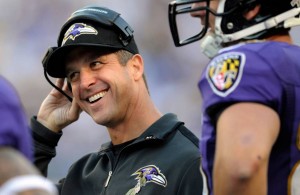 AE: How much have you spoken with the team and John Harbaugh?
CC: He is a pretty cool customer I have to say. He is a good coach and a lot of the guys respect him. What you see is what you get and that is always a plus when you are talking about a coach in the National Football League.
AE: You won a Super Bowl with the New York Giants when you beat the New England Patriots. The Ravens are coming off this past season winning a Super Bowl. How can you help your new team avoid a Super Bowl hangover?
CC: We have a very young football team. One of the things that I try to reiterate with those guys is that don't allow the complacency to set in. Make sure you continue to focus on the details and little things. Those things add up to big things and those things adds up to wins and losses.
What you want to do as a football champ is to let those guys know that you just can't pick up where you left off and that they have to start anew every season. Every team that comes together is a brand new team. Last year's team was the Super Bowl Champs, but that team is done. We are in the process of putting together the 2013 Baltimore Ravens.
AE: With Ray Lewis and Ed Reed no longer on the team, two big leaders on the team, how do you think the defense will respond this upcoming season?
CC: I think coach Harbaugh and GM Ozzie Newsome have a great plan to bridge some of the gaps of some of the losses they have. Understanding that they can't replace those guys. They are legends, but understanding that they are trying to put together a new football team. I think that they started with some great additions. They brought in Marcus Spears. They brought in Michael Huff. They brought in Elvis Dumervil. They got some great pieces that they added to the football team, especially on the defensive side of the ball.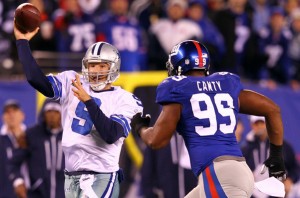 AE: You have played for the Dallas Cowboys and New York Giants. The two teams have a huge rivalry. How was it to play on both teams and compete in those games?
CC: I tell you what being in those games was like a war. Anytime that you talk about those division matchups it is definitely a tough and hard fought game. I got to tell you that you come out a little more bruised and sore after those games than just another regular season game. Everybody is trying to fight and scrap to give themselves the best chance to get a leg up in their division.
AE: Now as a Raven you will be facing rivals like the Pittsburgh Steelers. Do players get hyped for these games that fans consider to be a rivalry game or is it the media just putting too much into these games?
CC: I am a football junkie so to speak, so I am always watching other teams. I am always watching those AFC North match-ups. I am very familiar with those teams in that division. I will be putting more a microscope on those teams now than I have in the past. I know what those teams like to do and the types of personalities on those teams. It sure will make for some fun and exciting games this fall.
AE: Tell me about the Chris Canty foundation.
CC: It is a foundation that focuses in on the empowerment of the youth. We concentrate on three main areas of working with a child. We concentrate on fitness. We concentrate on education and we concentrate on service. It is not just enough to instill live lessons and core values in a child, but we also want to make sure that each child that we work with understands their responsibility to pay it forward and give back to the community.
We have a lot of cool programs from different service initiatives and service organizations throughout the Tri-State area as well as North and South Carolina. We have a mentorship program. We have a leadership academy program. We are really excited about the things that we are doing with young people.
To listen to the entire interview click here!
Related Posts
| | | |
| --- | --- | --- |
| | Print article | This entry was posted by Art Eddy III on April 24, 2013 at 7:06 pm, and is filed under Sports. Follow any responses to this post through RSS 2.0. Both comments and pings are currently closed. |
Comments are closed.