Posts tagged
NFL Draft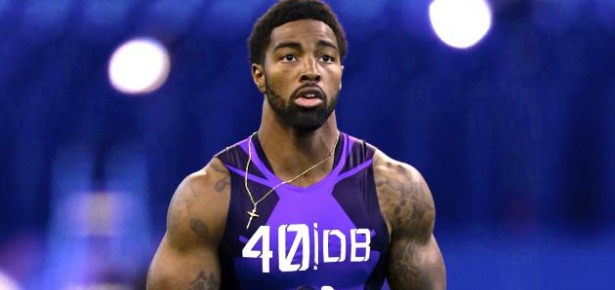 Exactly 256 players heard their names called during the seven rounds of the 2015 NFL Draft. One of those guys was University of Miami (Ohio) cornerback Quinten Rollins, an intriguing prospect that the Packers selected with the 62nd pick overall. Rollins played four years of basketball in college and finished second in school history with 214 career steals. After securing a fifth year of eligibility, Rollins turned his attention to football, a sport he hadn't played since high school.
The results were pretty impressive. Playing in just one season, Rollins racked up 72 tackles and seven interceptions in 12 games. That single season performance earned him MAC Defensive Player of the Year honors. He was invited to the Senior Bowl and kept things rolling, securing an interception in that game as well.
By all accounts, Rollins just knows how to get after it. He's the only basketball player in Miami history to register two 7-steal games. His ball-hawking skills are unquestioned. He was a turnover machine on the football field and the guy likes to tackle, too. He may not have years of experience under his belt, but the dude's a proven athlete who has shown that he can get results. I got a chance to chat with Rollins a couple weeks before the draft.
So what made Rollins go back to football?
"It was the right move," he said. "I thought about playing football out of high school. I was playing both basketball and football, but basketball is the path that I chose for education purposes. It was my first opportunity to get to college. My first scholarship offer my junior year. I always knew that I would get back into football. It was just a matter of when and where. I thought about it after my sophomore year, but it didn't happen. Then my senior year came around and I got an opportunity for a fifth year, and I just took a chance. I decided to sit down and meet with Coach Martin. I was in on a trial basis for spring ball. He gave me the opportunity to come out and earn a scholarship, and that's what I did."
I had read that Rollins considered playing basketball overseas, but ultimately, that idea didn't appeal to him.
"Well, I'm a father. I had already been away from my daughter, being away at college with a 24-7 demanding schedule as far as academics and athletics go. I just didn't want to go that far away from her. I felt like it would be better for me to stay over here in the US and get back into football. It was just a matter of when and where, and it just happened to work out perfect."
Rollins is working with Speed Stick on their #DefyTheDoubt campaign. The experience of going from a student athlete to a professional with corporate sponsors supporting you as you make the leap to the next level has got to be a trip, right?
"It's great," Rollins said. "I'm blessed that Speed Stick gave me the opportunity to share my journey up until this point. Hopefully it continues to get even better as I continue to grow as a person and as an athlete. It's definitely surreal to get opportunity to work with these guys like Speed Stick to get these types of endorsements. But at the end of the day, it still matters what you do and how you represent yourself as a person and as an athlete. I still have a lot of work to do, but it's definitely been a blessing that they've allowed me to share my story and my journey. Hopefully, like I said, it continues to keep getting better."
When tight ends like Tony Gonzalez, Jimmy Graham or Antonio Gates make plays in the NFL, there seems to be some sort of rule that an announcer must always reference the fact that they played basketball. Seriously, has Jimmy Graham ever caught a touchdown without an announcer mentioning the phrase "former basketball player?" It doesn't happen. It gets mentioned every single time the guy scores. And he's scored 51 touchdowns in five NFL seasons. This only seems to apply to offensive players though. I asked Rollins what skills he honed on the court that could make him a defensive difference-maker on the football field.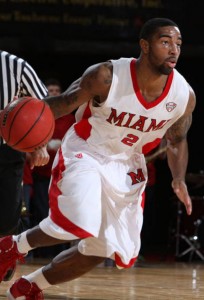 "Man-to-man defense in basketball," Rollins said. "That helps me tremendously in man-to-man coverage on the football field as far as my feet go. In basketball, it's all about your feet. Sliding and moving your feet. It's the same in football, but in the NFL you can't put your hands on a guy past five yards. So that's definitely been one of the most vital things. And then as far as end zone coverage and being point guard, you got to see the whole floor. That's allowed me, in end zone coverage, to open up and get back to my natural instincts of being a point guard and seeing everything that's going on and see the big picture. And anticipation. As a point guard, you got to always be a play ahead. It helps in football, too. I can anticipate things and just see it happen before it does happen. Also, having that next play mentality. As a point guard, you're going to make mistakes. You're going to have turnovers. You're going to have bad plays. But just like in football, you might get beat on a catch, but you got to have that next play mentality. You can't have your head down, because it's most likely going to come right back at you so you got to be prepared for it."
Some scouts have projected Rollins as a safety in the NFL. Does he have a position preference for the next level?
"I really don't care where I play at" he said, "whether it be nickel, outside, inside, back end safety. I'm just ready to get somewhere, learn the system and get going."
So why defense? Rollins played running back at Wilmington High School in Ohio. He had a chance to play running back in college as well, but Rollins chose defense because of the upside potential at the professional level.
"When I gave coach Martin my film," Rollins said, "he obviously saw me at running back in high school. He gave me the option, when we sat down and met, he said you can play offense or you can chose defense. After going over the pros and cons for each, I felt defense was going to be better, especially for longevity purposes. Running backs really don't play that long in the NFL, as opposed to corners. With my size and my athletic ability, I chose the more elite position. It's valued more. So I figured that was the best route for me to go."
Smart move, especially with his existing skill set. Big ballin' tight ends who have size, can get separation and handle the ball in the paint/endzone have certainly become a thing in the NFL. But this could be another trend worth watching. The Packers took Rollins in the second round this year, but last season they selected Baylor CB Demetri Goodson in the sixth. Goodson was also a point guard who didn't have a ton of football experience in college (he played basketball at Gonzaga). The emergence of highly athletic, ball-hawkish point guards in the secondary is worth monitoring. Especially when these top-flight athletes are making the conscience business decision to apply their skills at a premium position that tends to attract big money.
Basketball and football are obviously different. Sure, the similarities help a guy like Rollins, but he appreciates the differences as well.
"I love the way teams bond together, but that's what was different. With basketball, we were a very close team, but you look at the work that a football team puts in, it's totally different. Like how you can get a hundred guys all on the same page, working hard and everything. There's just something about that that's special," he said.
At the end of the day, Rollins just loves to make plays. And big plays can be a lot bigger on the football field than on the basketball court.
"In basketball, there's a lot of possessions. In football, the possessions are limited. So any time you get the opportunity to make a game-changing play to impact the game in a vital way," he said, "it's something special."
Talking with Rollins, it's clear that he loves football.
"Everything that comes with the game, I enjoy," Rollins said. "I actually didn't realize I missed it that much until I got back out there on the field again. I mean, there's nothing like Friday night lights, obviously, but Saturdays are special, too. And I'm looking forward to see what Sundays are like."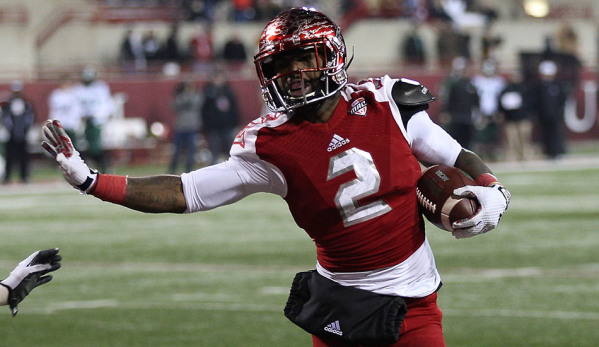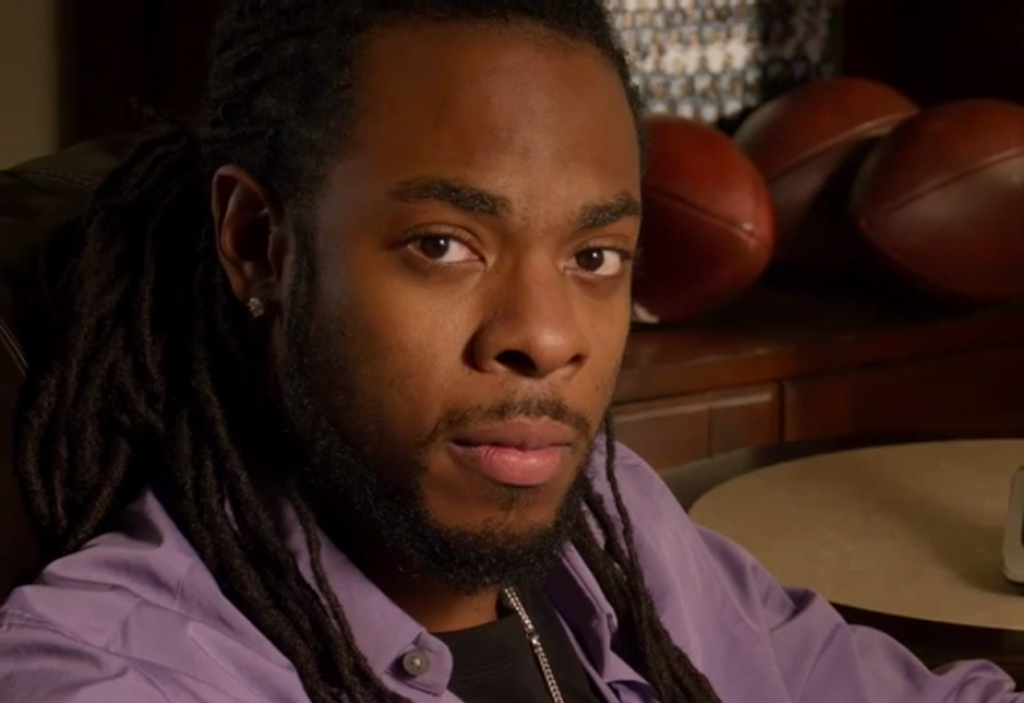 Every pro football player remembers what it's like to receive "The Call." That suspenseful moment when you wait to hear your destiny as a lover of the game. It's the moment on which everything hinges. Pro football champion Richard Sherman has an inspirational congratulatory message for the young men who will make the cut this year. At Oberto, they believe what you put in your body and your life directly affects what you get out of it. That's why their tasty all natural beef jerky has no preservatives or artificial ingredients.
As Richard Sherman says, "Big day for the guys in the draft. It doesn't matter if you are the 1st or the 254th."
#YouGetOutWhatYouPutIn.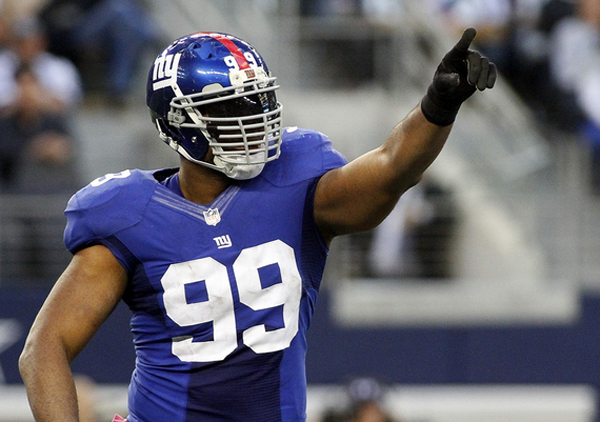 Super Bowl Champion Chris Canty was a standout defensive lineman for the Dallas Cowboys and New York Giants before signing this offseason with the defending Super Bowl Champion Baltimore Ravens, so he's used to being in the media spotlight. But now the 9-year NFL veteran is flipping the script, serving as a special correspondent and NFL draft insider for Sqor, the groundbreaking new digital sports platform.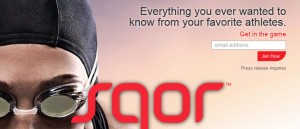 Sqor, from digital sports innovator Virtual Fan Network (www.virtualfannetwork.com), connects fans to the athletes and sports they love. Sqor combines the latest from social platforms such as Twitter and Facebook, sports news sites such as Sporting News and ESPN, and video, photo and original athlete-produced content, all in a highly visual, deeply engaging, personalized experience.
Throughout draft week, Canty previews the first round of the draft on Twitter (@ChrisCanty99), offers one-on-one interviews with top draft picks and takes fans behind the velvet ropes, giving them behind-the-scenes access to exclusive NFL draft parties.
You're invited to sign up now at www.sqor.com to be a part of the conversation as the NFL veteran evaluates the next generation of NFL stars. Visit sqor.com or follow @sqor on Twitter for Canty's candid analysis of every pick as it happens.
Even with his busy schedule Chris took the time to speak with me about the NFL draft this week, his career, and his foundation. Make sure you check out how Chris helps out the community by going to his foundation's website.
Art Eddy: The NFL draft starts tomorrow and goes through the weekend. You are working with Sqor as a draft insider. Can you tell me a bit about what you are doing?
Chris Canty: Well I am excited to be working with Sqor, which is a new digital media platform. Fans have the opportunity to interact with me. They get to follow what is going on with my Twitter, my Instagram, my Facebook, as well as articles and any other cool things that normal fans don't have access to. It gets fans closer to me and the field.
I am really excited about this. It is going to be cool to hang out in New York City for this draft weekend. We are going to be working with some of the draft prospects and going to be interviewing them. We get to see how they are feeling. We are really excited about this.
AE: So people can follow you on Twitter to at ChrisCanty99 to stay informed about the draft?
CC: Yep. People can follow me at ChrisCanty99 and follow all of the interesting draft things that are going on this weekend. Plus moving forward people will get to follow what I have going on moving forward with the Baltimore Ravens and in the community.
AE: You signed with the Ravens this offseason. How has the transition been so far?
CC: The transition has been pretty good. I am getting a chance to be in there with my teammates. I get to work in the offseason programs these past couple of weeks. It has been great getting a chance to know those guys and have the guys know me. It has been really good.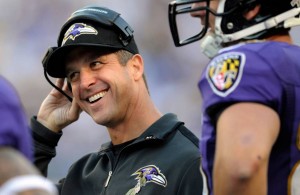 AE: How much have you spoken with the team and John Harbaugh?
CC: He is a pretty cool customer I have to say. He is a good coach and a lot of the guys respect him. What you see is what you get and that is always a plus when you are talking about a coach in the National Football League.
AE: You won a Super Bowl with the New York Giants when you beat the New England Patriots. The Ravens are coming off this past season winning a Super Bowl. How can you help your new team avoid a Super Bowl hangover?
CC: We have a very young football team. One of the things that I try to reiterate with those guys is that don't allow the complacency to set in. Make sure you continue to focus on the details and little things. Those things add up to big things and those things adds up to wins and losses.
What you want to do as a football champ is to let those guys know that you just can't pick up where you left off and that they have to start anew every season. Every team that comes together is a brand new team. Last year's team was the Super Bowl Champs, but that team is done. We are in the process of putting together the 2013 Baltimore Ravens.
AE: With Ray Lewis and Ed Reed no longer on the team, two big leaders on the team, how do you think the defense will respond this upcoming season?
CC: I think coach Harbaugh and GM Ozzie Newsome have a great plan to bridge some of the gaps of some of the losses they have. Understanding that they can't replace those guys. They are legends, but understanding that they are trying to put together a new football team. I think that they started with some great additions. They brought in Marcus Spears. They brought in Michael Huff. They brought in Elvis Dumervil. They got some great pieces that they added to the football team, especially on the defensive side of the ball.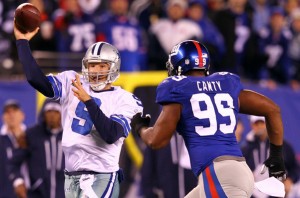 AE: You have played for the Dallas Cowboys and New York Giants. The two teams have a huge rivalry. How was it to play on both teams and compete in those games?
CC: I tell you what being in those games was like a war. Anytime that you talk about those division matchups it is definitely a tough and hard fought game. I got to tell you that you come out a little more bruised and sore after those games than just another regular season game. Everybody is trying to fight and scrap to give themselves the best chance to get a leg up in their division.
AE: Now as a Raven you will be facing rivals like the Pittsburgh Steelers. Do players get hyped for these games that fans consider to be a rivalry game or is it the media just putting too much into these games?
CC: I am a football junkie so to speak, so I am always watching other teams. I am always watching those AFC North match-ups. I am very familiar with those teams in that division. I will be putting more a microscope on those teams now than I have in the past. I know what those teams like to do and the types of personalities on those teams. It sure will make for some fun and exciting games this fall.
AE: Tell me about the Chris Canty foundation.
CC: It is a foundation that focuses in on the empowerment of the youth. We concentrate on three main areas of working with a child. We concentrate on fitness. We concentrate on education and we concentrate on service. It is not just enough to instill live lessons and core values in a child, but we also want to make sure that each child that we work with understands their responsibility to pay it forward and give back to the community.
We have a lot of cool programs from different service initiatives and service organizations throughout the Tri-State area as well as North and South Carolina. We have a mentorship program. We have a leadership academy program. We are really excited about the things that we are doing with young people.
To listen to the entire interview click here!