Devon Bagby Talks About the Showtime Hit Series "Ray Donovan."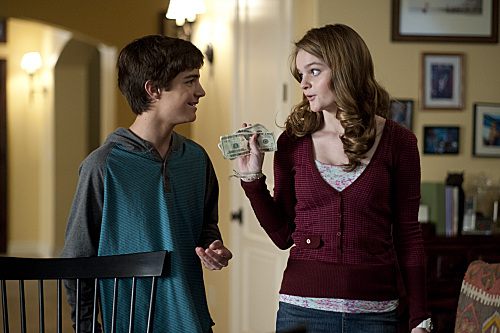 Devon Bagby can be seen in the brand new Showtime hit series "Ray Donovan" as 'Conor,' son to Ray, played by Liev Schreiber and grandson to Mickey who is played by Jon Voight. He has also worked on the DreamWorks animated project "Puss and Boots" and also guest starred on an episode of "CSI: NY."
Devon was able to chat with me about his role on "Ray Donovan" and what he learned from Liev Schreiber and Jon Voight.
Art Eddy: First off I have to say congratulations on having "Ray Donovan" being picked up for another season on Showtime. How exciting was it to hear that news?
Devon Bagby: It was absolutely amazing. I felt so proud of Ann Biderman. Her writing and creation is genius and our team of writers have a talent of bringing her characters to life. I'm always excited for the next script and the table reads brought an energy to our entire team. Just being at the table reads made you feel like season 2 would be coming. Ray Donovan was cast perfectly. Every single cast member brings something unique to the table and there is a character for every audience member to love. I am so blessed to be a part of this team.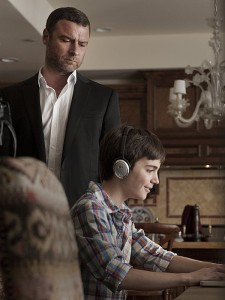 AE: Did you and rest of the cast kind of see this coming since the pilot episode broke records of viewership, becoming the biggest premiere of all time on Showtime?
DB: I think most of us knew it was coming from reading the scripts. You could tell just reading the scripts with the cast members together that something special was happening. I mean really, Liev Schreiber, Jon Voight, Paula Malcomson, Eddie Marsan, Dash Mihok, Pooch Hall, Kerris Dorsey as a family.
Then pack on top of that, Steven Bauer, Elliot Gould, Johnathon Schaech, Denise Crosby, Brook Smith, James Woods, Rosanna Arquette, Ambyr Childers and more. It is just an overwhelming amount of talent. When you have that much talent sitting at one large table, it's like lightning bolts.
I've often wanted to count how many years of experience, how many films, TV shows and plays this cast has accomplished. It would be an amazing figure for sure.
AE: You play as Conor, who is the son to Ray, played by Liev Schreiber and grandson to Mickey who is played by Jon Voight.  What has it been like to work with them?
DB: It's been surreal. I am having the opportunity of a lifetime. They have both taught me so much. They have taken me under their wings and taught me hands on tips based on their experience that you cannot learn in an acting class. I am definitely a better actor after working with them and I learn something new every day. They are forming who I am as an actor along with the amazing directors. I will always be grateful to them.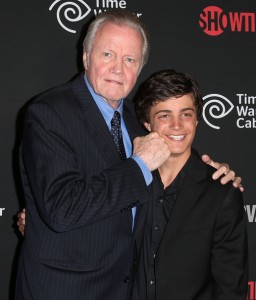 AE: Do you ever ask them about any acting tips since these two have been in the business for a long time?
DB: Jon and Liev have both given me advice. They are eager to make the scene real. That's what I love about them. Between the both of them there is over 75 years of acting experience. As an actor life doesn't get better than that. Ray Donovan is the best acting school any actor could possibly ask for.
AE: How has your character evolved from the first episode to now?
DB: Conor is getting older every episode. He is entering his teen years full force. He is starting to take on some character traits of the male role models in his life. He has a temper but if you notice he has a special bond with his father. He can't lie to him. He has no problem lying but he won't lie to his Dad. Conor also has a way of finding trouble. I have a feeling that Conor will continue to find trouble as we watch him grow up.
AE: What was the audition process like for this role?
DB: I had to go back quite a few times. When I met Ann Biderman, Bryan Zuriff and John Papsidera all together there was a very good energy in the room. The next meeting included our award winning director Allen Coulter. I had no idea who he was as I was only 13. The very minute I met this man I knew I had to work with him. I wanted nothing more in my entire life. The way he directed me during the process brought my instinct out. It immediately felt like i had arrived as an actor. I was blessed the day I met him and I was blessed they all chose me.
AE: You also were in an episode of "CSI:NY." What was it to be on that set?
DB: "CSI:NY" was a great show. I think meeting Gary Sinise was the highlight of "CSI:NY" for me. I respect him as an actor immensely. I hope to work with him again in the future.
AE: What is the next project that you are looking to work on?
DB: When I'm on hiatus from "Ray Donovan", I'm looking forward to a feature film. I have read a few scripts but haven't found the right one yet. I have faith that it will come soon. Things move fast in Hollywood.
Related Posts
Comments are closed.