Posts tagged
Actor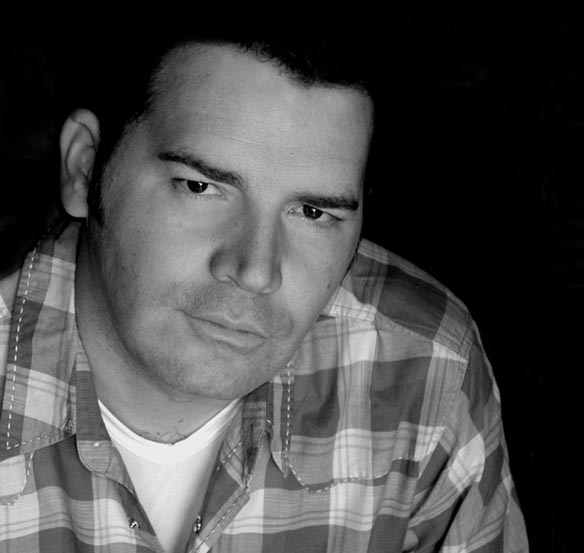 Fans of Brad Sherwood know him from his work on the hilarious improv comedy show "Whose Line is it Anyway?" He and his colleague from that show, Colin Mochrie have a comedy two man tour group called "An Evening with Colin Mochrie and Brad Sherwood." Not only do these guys travel around the country to make audiences laugh, but they have traveled the world as well.
Brad and Colin have a TV special called "Colin Mochrie & Brad Sherwood: Two Man Group." I was able to talk with Brad about the TV special, improv, auditions, and traveling the world.
Art Eddy: You have a TV special called "Colin Mochrie & Brad Sherwood: Two Man Group," airing Friday, March 14th. Tell us a bit about the show.
Brad Sherwood: It is our show that is similar to the one that Colin and I do when we are on the road. It is a lot of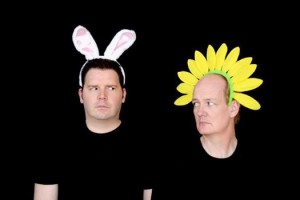 improv. I think that people will enjoy the show.
AE: I am a big fan of the work that you and Colin do. I know you guys did some traveling around world for your show. What country surprised you the most with their interaction or response to the show?
BS: We did a tour of Australia recently, which was great. A couple years ago we went to India. We were even amazed that they wanted us to come to the country. They had watched "Whose Line" from the original British version years ago. So that was a regular piece of entertainment that they had. So when we got there they were excited and looking forward to it and got all of our ridiculous jokes.
)
AE: That is great to hear. When you guys do travel to different countries do you do any research about what type of comedy that country likes? Were you a bit nervous on how they might take the show?
BS: I think that what we got going for us is that our comedy tends to be situational, goofy, and character driven as opposed to cultural, political, or things dealing with pop culture. Sure we make a few pop culture references.
I think that is why we are so popular internationally. Not only can you turn on the show right in the middle of it and feel like you didn't miss anything, but you don't have to be up on American culture to get the show. That is why it transferred so well from England to the United States. It is just smart people being goofy.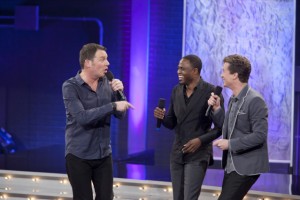 AE: What got you into comedy and improv? Did you like doing stand-up at all?
BS: I am a fan of watching stand-up. I am just not a fan of doing it myself. I tried it a couple times and it was completely terrifying for me. It is just a scary monster of just throwing myself in front of an audience thinking that I had something prewritten that was going to make them laugh. That was too much pressure for me.
I have all the respect in the world for great stand-up. For example people like Louis C.K., Brian Regan, and (Jerry) Seinfeld. Those guys are just constantly funny and consistent. I saw stand-up when I was in college. I thought it was great. When I moved out to L.A. and got involved with an improv group. It felt like the heavens opened up for me and said, 'This is what you were meant to do.' I just kept doing and have not stopped since. I have been doing it for about 30 years.
AE: Well I can say for a lot of people that we are glad you choose to go the improv route. What is it about improv that you find the most challenging and also most rewarding?
BS: I really like doing the musical improv just because to me it is the hardest form of improv. I get to work at the top of my game. It really makes my brain work the fastest. I have to try and sing in tune. I have to make things rhyme. It has to make sense and it has to be about what the topic is. If you are spoofing a certain type of band or act then it has to sound like them. To me it is like the Sunday version of the New York Times crossword puzzle.
AE: You are great on the show "Whose Line is It Anyway?" How did you first get involved in that show? Did you have to audition for it?
BS: I did have to audition. It was very much like "A Chorus Line." They just started with a bunch of people. By the end of the day there was nobody left. I was working with Second City out in Los Angeles and Ryan (Stiles) was working there as well. He told me that the producers for "Whose Line" were coming to see people. He had been the show for a couple of seasons at that point. So I went to the audition and got on the show and been doing it ever since.
AE: Who did you look up to in the comedy field growing up?
BS: For me it was the guys from "Monty Python." I loved those guys. I was a little kid watching "The Carol Burnett Show" because it was funny and had sketch comedy. So guys like Tim Conway. The early days of "Saturday Night Live." I really liked a lot sketch.
Really improv is basically sketch without a script because you are doing scenes. You are making them funny, but you don't have a script. So our show is like an evening of "SNL." And just like "SNL" sketches our scenes don't have any endings as well.
AE: Is there anything else that you are looking to tackle in the entertainment industry? Are there any new projects on the horizon?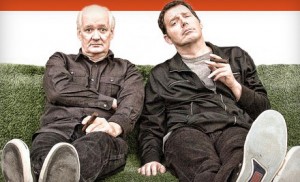 BS: I don't know. The entertainment business is like an evil pack of wolves. I like where I am kind of on the periphery doing my own thing. I get to perform all around the country. No one is in control of what we are doing. It is just us on stage. Both Colin and I love to perform live on stage and make people laugh.
There are other things that I would do, but right now I am really doing my favorite job of all time. It is live comedy performances and it being improv. I will ride this pony until it dies.