Interview with Stormy Daniels
Wicked Pictures star Stormy Daniels is an adult film legend. A five-time AVN Award winner, Stormy's been steaming up the industry for over a decade. Not just a super-starlet, Stormy has written and directed a few adult films as well. She's enjoyed quite a bit of crossover success, and in 2010, she even considered running for a seat in the U.S. Senate. Articulate and approachable, this beauty from Baton Rouge, Louisiana can do it all.
Stormy's latest project is the new film Finding Bliss, a romantic comedy that examines the adult film industry through the eyes of an eager film school grad (played by Leelee Sobieski), who gets to Hollywood with high hopes and ends up editing porn to get by.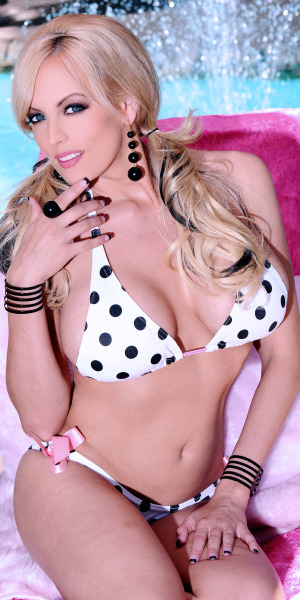 CS: So you've done a lot of crossover work. You were in the 40-Year-Old Virgin, Knocked Up, Party Down, the FX series Dirt and now this upcoming film Finding Bliss. Do you see yourself doing more mainstream Hollywood work in the future?
SD: I would love to, but it is not something that I plan to seek out. Those opportunities were amazing and I am so thankful for them since I learned a lot and met great people, but I am not under the misconception that it is possible for an adult actress to completely crossover.
CS: Do you have any plans to retire from the adult film industry or focus more on writing and directing?
SD: Of course! Gravity is gonna take effect any day now and I don't want my naked ass on HD when it happens.
CS: How did you first come in contact with Julie Davis, the writer and director of Finding Bliss?
SD: I actually had never met Julie before my first day on Finding Bliss. She or one of her producers contacted Wicked Pictures and requested me.
CS: How did the set atmosphere of Finding Bliss compare to the set of a film like Space Nuts?
SD: They were pretty much the same. Wicked Pictures produces the highest quality adult movies and we use all the same resources and crew that a mainstream set implements…. we just do it with a little less clothing.
CS: What first attracted you to the adult film industry?
SD: I started as a fan so when I had the opportunity to visit a set, I jumped at the opportunity. I ended up being an extra in the film that day and the director introduced me to the owner of the company.  When they offered me a contract, I didn't hesitate for a moment.
CS: What's the hottest scene you've ever shot?
SD: I would say my scene with Manuel Ferrara in "Forbidden" and my scene with Brendon Miller in "Sex Therapy".
CS: What young starlet do you see as an up-and-coming force in the adult film industry?
SD: Tori Black is taking the industry by storm right now. I recently directed her for my movie "Whatever it Takes" and the camera loves her! But she isn't just beautiful, she is professional and smart. That is what gives someone real staying power. Pretty girls come and go.
CS: You announced in April that you would not be running for the United States Senate. Would you consider running again in the future? How was that whole experience?
SD: It was eye-opening and a bit depressing, honestly. The system is just a mess, and people are so disheartened. The average person feels like they don't have a voice. It was my goal to give them one… and then I discovered how expensive it is to campaign. An elected official is supposed to represent the majority, but no average person could ever afford to run. I believe this keeps the best people for the job from even attempting it. I have no clue if I'd ever try it again… but never say never.
CS: What's up with you running as a Republican?
SD: I tend to swing both ways…. but most of my views leaned toward Republican.
CS: What are you working on now?
SD: I have been doing quite a bit of directing over the last couple of months so I'm doing lots of editing right now. I am also focusing a lot of energy on my new site: StormyDaniels.com
Make sure you check Stormy in the new film Finding Bliss, which opened in New York this weekend and in LA on June 11.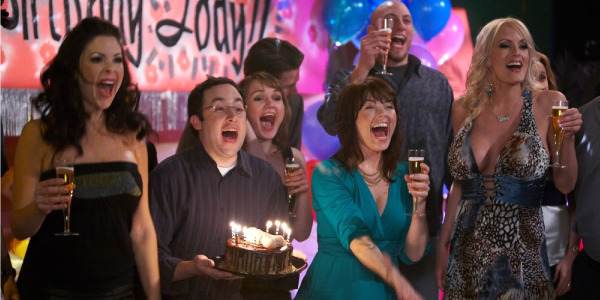 Related Posts
No related posts.
Comments are closed.