Balvenie Rare Craft Roadshow Los Angeles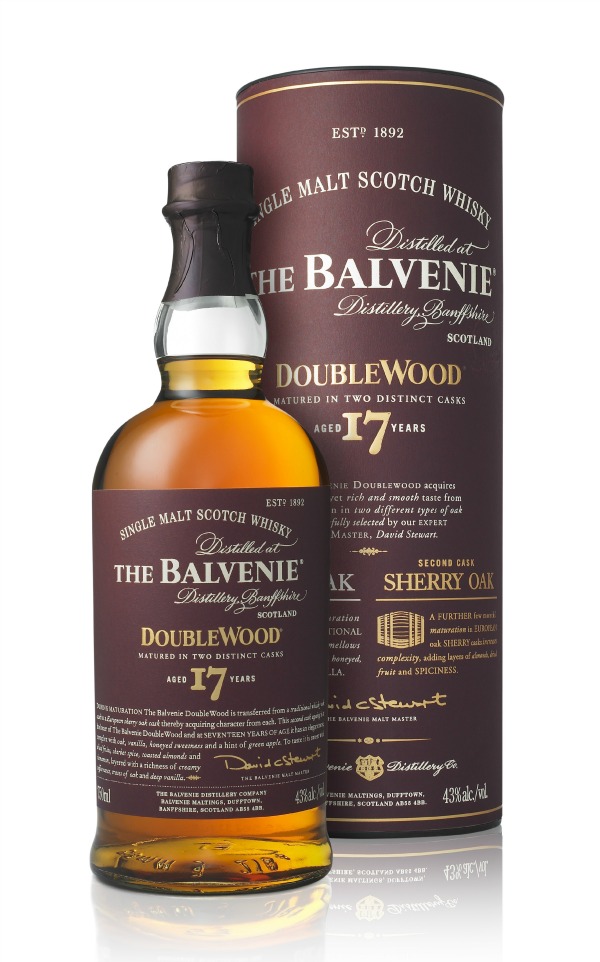 Last week I had the good fortune to attend "The Balvenie Rare Craft Whisky Tasting Experience" hosted by Balvenie brand ambassador Lorne Cousin. Lorne is a charming Scotsman, scotch expert and internationally known bagpipe player. His assignment for Balvenie finds him touring the United States in a wood chassis Morgan convertible visiting local craftsmen and highlighting the Balvenie brand.
Balvenie is a rare breed in today's spirit marketplace. Every stage of production screams handmade craftsmanship. Much of their barley is grown on site; it is malted by hand using the traditional floor malting method. Their barrels are maintained by on-site coopers, their copper stills are kept up by a master coppersmith in their employ for over 50 years. Each batch of whisky is tasted daily by the Balvenie Malt Master, David Stewart. He alone decides when the whisky is ready to be bottled and sold.
It's an incredible process that takes well over a decade to complete. That process results in some of the most pleasant and drinkable whisky I've every enjoyed.
One of the problems with whisky is that it's often described as an acquired taste. Most of the more popular brands are dark and thick, with a bite to those first few sips. It's enough to keep your casual consumer away, for fear of becoming the girly man who coughs after each draw off of his glass. No such fear with a Balvenie. They had a half a dozen scotches out for sample and each sip illustrated what a premium product they sell. In an age of homogenization and brand consistency, Balvenie embraces the subtle differences in its products that hand crafting produces.
Here's my take on a few of the stand outs.
The accessibility of the Balvenie Caribbean Cask 14 year really stood out. It manages to be rich yet smooth at the same time. It sat on my tongue and brought out notes of vanilla and raisin. The sweetness of the malts and the thickness reminded me of honey, the color was light amber, the finish warm and smooth. It's just the kind of scotch that new comers can sip and enjoy (responsibly, of course).
The Balvenie Single Barrel 15 year old found itself on the other end of the spectrum. Single barrel scotch is transferred directly from the barrel to the bottle, no blending or mixing of other varietals takes place at all. This scotch is full bodied, has a strong peppery first sip but a very smooth and sweet finish. Definitely the biggest pop of the bunch, I could feel the heat of its 47.8% alcohol content as it sat in my mouth. The finish impresses but was surprisingly short. I would have enjoyed another second or two of that warm sweetness. The good thing is, with a single barrel scotch, each run of bottling is different so you can enjoy (responsibly!) your bottle, buy the same brand and get a slightly different drink.
The purpose of the event was to promote the brand's new 17 Year Doublewood. Truly the belle of the ball in my opinion, too. It's an infinitely accessible scotch, very drinkable for newcomers to the genre. It's sweet on the tongue, light yet slightly full-bodied. The malts and honey really come out and the peat flavor is gentle and pleasant. Its finish is smooth and lingers nicely in your mouth and down the pipes.
All in all quite the successful debut for me here at MANjr. Having so many of the Balvenie products out and available for tasting really showcases the premium nature of their product and allows the taster to delve deeper into the subtle nuances of each individual offering.
If you want more info on the Balvenie Rare Craft Roadshow's scheduled stops you can visit www.balvenie.com/roadshow. You should also check out a documentary they had produced about the 2011 version that featured Andrew Weir, The Morgan and Nicholas Pollacchi.
Slainte!
Related Posts
Comments are closed.