Glenfiddich Cask of Dreams Review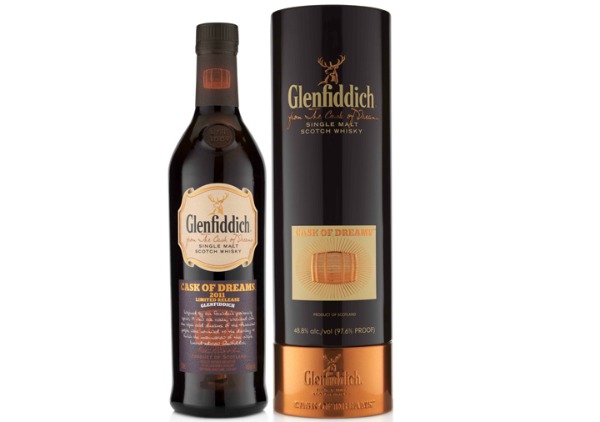 A couple weeks ago, I attended a tasting of Glenfiddich's rare Cask of Dreams whisky at Seven Grand in Downtown LA. The tasting was hosted by Mitch Bechard, the Glenfiddich Brand Ambassador for the western US. Bechard did a great job of explaining the story behind the Cask of Dreams release, and he scored extra points with me after he hooked me up with a limited edition Cask of Dreams bottle to take home.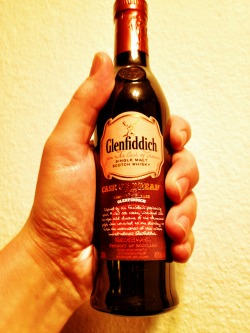 So here's the story behind the Cask of Dreams whisky. The limited bottling of the Cask of Dreams is part of Glenfiddich's 125th Anniversary celebration here in the states. In 2011, Glennfiddich brought 11 brand new American oak barrels from the Ozarks to different iconic cities throughout the US. They encouraged people from all over the country to sign these barrels and include a note about their dreams and what inspires them.
So people around the US arrived at these cask signing events, enjoyed some great whisky and put their mark on the oak barrels.  The barrels were then shipped back to Glenfiddich where they wree filled with a variety of matured whiskies, the youngest being 14 years old. The whisky was decanted in the new oak barrels and monitored to ensure that the right combination of vanilla, spice and aromas were achieved. The whisky was sampled every three to four weeks by Glenfiddich Malt Master Brian Kinsman. After three months of finishing and achieving a 48.8% ABV, the limited edition whisky was ready to be bottled. Only 3,500 bottles were produced (for the US only) with a recommended retail price of $99.
So sampling this stuff was pure joy. I love single malt whisky and the Cask of Dreams flavor was just fantastic. Super smooth, well-blended flavor. No single flavor dominated the taste. It was strong without a big bite. It's the kind of spirit that you don't even want to swallow. You just let it sit on your tongue as long as possible so you can soak in the complexities. It has a sweet and fruity nose, a friendly entry and a mellow-spicy finish. If you have a chance to get your hands on this limited release, I highly recommend it.
And if you're interested in regular whisky tastings at Seven Grand, contact Pedro Shanahan – pedro@213downtown.la. Pedro invites master distillers and brand ambassadors to visit the local Whiskey Society. He runs weekly and monthly events where you can learn about and sample whisky from all over the place. If you live close to Downtown LA, it's definitely worth checking out.
Related Posts
| | | |
| --- | --- | --- |
| | Print article | This entry was posted by Chris Stout on March 1, 2012 at 1:56 pm, and is filed under Lifestyle. Follow any responses to this post through RSS 2.0. Both comments and pings are currently closed. |
Comments are closed.