Bear Grylls Interview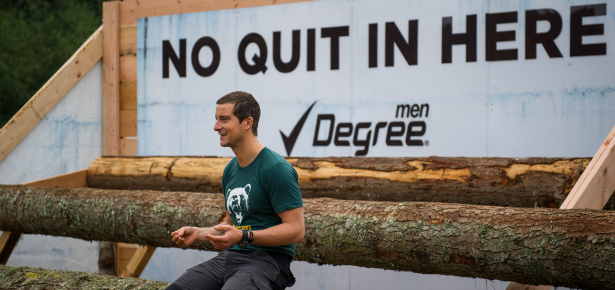 Bear Grylls is one baddass Brit. He's a survivalist who spent time with the British Special Forces. He's a skydiver who has a black belt in karate. He climbed Mount Everest when he was 23 and at age 34, he was the youngest person to be named Britain's Chief Scout. In Man vs. Wild, he showed audiences around the world how to survive in the toughest of situations. He's an affable guy whose on-air presence matches his off-screen personality.
When I toured the Tough Mudder course in Seattle as part of an adrenaline-fueled weekend sponsored by the Degree Men Adrenaline Series, I got to meet Bear see his Tough Mudder creation called the Timber Tantrum. The obstacle featured three logs that you have to climb before scaling a wall and dropping down safely on the muddy other side. When the Tough Mudders got to the obstacle, Bear was cheering people on to conquer his creation.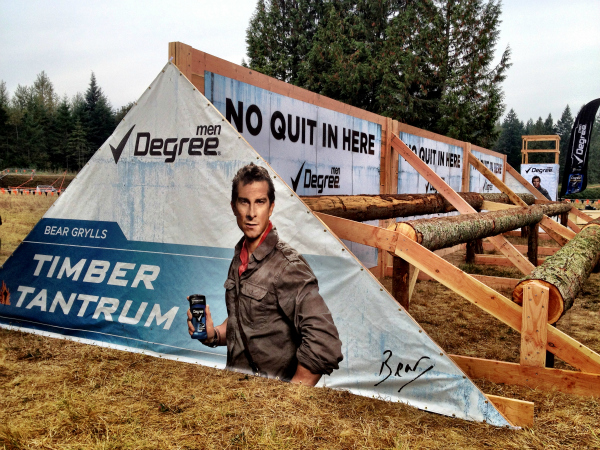 I got to interview Bear the day before the Tough Mudder event. We talked about his love for Tough Mudder, his favorite insect meal, his Bear-whispering skills, upcoming projects, his favorite spot on planet Earth and what it's like to be known around the interwebs as the guy that drinks his own piss. He actually shared a funny story about how his son leveraged this rep and played a prank on his unsuspecting dad. Here's the interview:
Related Posts

about 1 month ago - No comments
Carmelo Anthony has always been a dual threat on the basketball court, a leading scorer and a fierce defensive threat, but now he's showing the world how he can DO:MORE off the court with his love for boxing. Last night Anthony helped Degree Men launch its new DO:MORE campaign with an afternoon workout event with