Balvenie 14 Year Old Caribbean Cask – LA Launch Celebration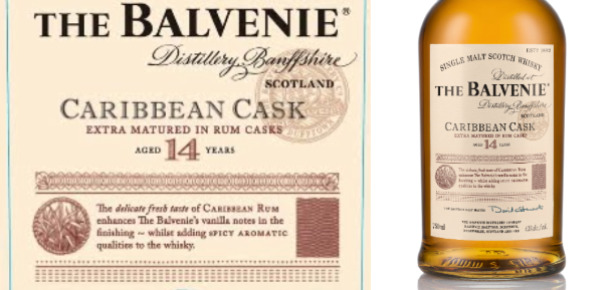 Last week, the MANjr team attended the LA launch of Balvenie's 14 Year Old Caribbean Cask, an extra smooth single malt scotch that starts it's life in a whisky barrel and finishes up in a golden Caribbean rum cask. The Cuban/Carribean-themed tasting event took place at La Descarga, a nifty bar that gives you a taste of old Havana in Hollywood.
The entrance to the venue set the tone for the night. After climbing up some stairs you walk into a plain-looking office room and are greeted by a host. The host then opens up a cabinet door and instructs you to enter. After you push aside some Hawaiian shirts you see a metallic spiral staircase in front of you that descends into a chill bar/lounge with an intimate speakeasy vibe.
A special Caribbean-inspired cocktail menu was prepared that featured five different scotch concoctions:
Stirred Up Scotsman
Wembley Sour
Caribbean Swizzle
Blood and Sand
Caribbean Handcraft Punch
After sampling the light and breezy Stirred Up Scotsman, I shifted my attention to the Blood and Sand. I sipped quite a few drinks that night (including the frothy, egg-white powered Wembley Sour), but this cocktail was by far my favorite.
A quick journey to the back of the bar revealed a walkway to a much appreciated, semi-outdoor cigar lounge where the awesome Aussie bartender was serving up single-malt tasters of multiple Balvenie bottles. The Balvenie Caribbean Cask was a smooth vehicle, but I enjoyed the entire Balvenie fleet.
After knocking back a few drinks, it was time to grab a snack. The event was catered by a fantastic Cuban food truck. Café Con Leche had great coffee, delicious sandwiches and they even incorporated the Caribbean Cask action into some custom sauces that totally completed the sandwich.
The quality scotch and savory Cuban food were both big hits, but the highlight of the night was the 5-minute presentation by Nicholas Pollacchi, the Balvenie Ambassador. I've been to scotch tastings before where the ambassador of the spirit lays it down real thick. Like you really have a palette sophisticated enough to identify 35 different complimentary combinations of aromatic mixological madness. Pollacchi's approach was much better. A quick, light-hearted presentation on the spirit followed by a tasting that let the scotch speak for itself. As Nicholas put it, he's not a big fan of highlighting the taste of "children playing in daffodils" or quality ingredients "picked by left-handed people." He lets the spirit do the talking. It was an efficient and entertaining showcase that allowed the taste of the Caribbean Cask to take center stage.
Related Posts
| | | |
| --- | --- | --- |
| | Print article | This entry was posted by Chris Stout on October 13, 2010 at 11:49 am, and is filed under Lifestyle. Follow any responses to this post through RSS 2.0. Both comments and pings are currently closed. |
Comments are closed.