Week 16 NFL Picks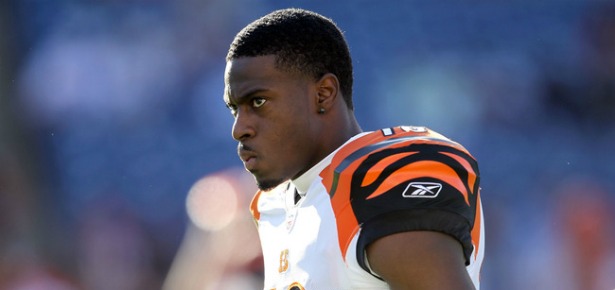 So I'm limping toward the end of the regular season, coming off my worst week of the year. Let's see if we can right the ship a bit with some quality picks before the playoffs kick off.
Houston -6 At Indianapolis
Will the Colts win back to back games? No. Sure the Texans had a bit of a letdown last week, and yea I get that Donald Brown is playing hard despite people quitting all around him, but let's be real here. The Texans are going to lock this up, run it out and win by at least a touchdown.
Pick: Texans -6
At Kansas City -2 Oakland
Man, this game might be different if it was played in Oakland or if Todd Haley was still the head coach in KC, but did you see how the Chiefs reacted to Romeo? It's kinda crazy. I understand that Oakland still has a chance to make the playoffs, but if the Chiefs show up at home like they did last week, all fired up and ready to rock, I don't think the Raiders can hang with 'em. With players already actively lobbying for Romeo to get the gig full time next year, I think the Chiefs take this one.
Pick: Chiefs -2
Denver -3 At Buffalo
The last time the Bills won was the day before Halloween. For all the talk about Tebowmania slowing down, remember that this team was hanging with the Pats before three turnovers derailed everything. The Denver D showed some cracks last week, but that's to be expected. CJ Spiller has been a shot in the arm for Buffalo, but it's too little, too late.
Pick: Denver -3
At Tennessee -7.5 Jacksonville
Blaine Gabbert's not good. He's completing just 50.6 percent of his passes and he has a QB rating of 65.6 on the year, the worst in the NFL. I get that he doesn't have the protection or a single decent receiver to throw to, but the guy looks a little flustered. He's thrown 10 picks and 11 TDs. In the last three weeks, he's been responsible for five picks and five fumbles. The Titans aren't a dominant team, but they don't have to be. If the mistakes keep piling on for Gabbert, they'll win (and cover) by default.
Pick: Titans -7.5
At Cincinnati -4 Arizona
The Cards have been a huge surprise in the second half of the season. They started 1-6, won six of their last seven, and now sit at an even .500. They're not mathematically eliminated from the playoffs just yet, either. The Cards have found ways to win games late, and their backup QB John Skelton is a big reason why. Kolb's sucked it up before getting hurt and now he's ready to play again. The Wiz should stick with Skelton. It's weird that this seemingly uninteresting game has playoff implications for both teams. The Bengals close the year out with two home games – Cards and Ravens. They're currently vying for that final wildcard spot, and they need Ws to hold off the Jets. With both teams needing to win to get in the tourney, I think the home team gets a bit of an edge here. AJ Green has an ailing shoulder, but there's no way he misses this game. He's gonna show up big time against this suspect secondary.
Pick: Bengals -4
At New England -9.5 Miami
Not sure what to make of this game. Is Reggie Bush really that amazing? Has Miami's defense really gotten that much better? Can the Pats maintain their TE-heavy pass attack while still surrendering so many big plays on D? New England is 5-1 at home this year and the Dolphins have won five of their last seven. I don't think this game is going to be a blowout. The Pats will likely win, but I'm iffy on the spread. Going to give Brady the benefit of the doubt here.
Pick: Pats -9.5
At Baltimore -13 Cleveland
I really don't think the Ravens are an elite, top-3 NFL team. In all the power rankings you see, Baltimore frequently gets slotted over a team like the Saints. That's just not accurate. The Ravens are good, but they can get exposed, just like they did last week. This isn't a team that's designed to play from behind. If the Browns can go up big early… wait, they can't. If they could this might be an interesting game, but Seneca, Hillis and that anemic offense can't put the Ravens in a hole early, so they can't limit Ray Rice, and they're not going to win. I think the spread's a tad too high though.
Pick: Browns +13
At NY Jets -3 NY Giants
The Giants are a hard team to root for. Just when you think they're clicking, they turn in a stinker like last week. There's been a ton of shit talking leading up to the Battle of New York, but I think the edge goes to the Jets. The Giants have losed five of their last six, and that one win was by a three point margin. If the Jets avoid the sloppy mistakes that plagued them last week, they should be able to contain the G-men.
Pick: Jets -3
At Washington -6.5 Minnesota
I thought we were cool, Percy Harvin. But no, you had to put up a donut during a critical fantasy week. No matter. The Vikings have allowed the most points this season (406). They got shredded by Drew Brees and they're bad enough to get shredded by Rex Grossman.
Pick: Skins -6.5
At Carolina -7 Tampa Bay
Carolina's got a brighter future ahead of them. The Bucs stopped caring awhile ago. I'll take the home team with the more dynamic playmakers over the team that lost eight straight and ranks near the bottom of every defensive stat category.
Pick: Panthers -7
At Pittsburgh -15 St. Louis
The spread's just too big. The Steelers hate covering big spreads even with Big Ben under center. Batch has preformed decent in the past when called upon, but he looked kinda shaky coming in during that Browns game. I fully expect St. Louis to lose. The Steelers are going to force the run and have success. They'll get the W, but I doubt they'll cover.
Pick: Rams +15
At Detroit -2.5 San Diego
The Lions have won two in a row, but now they play a team that's on fire. The streaky Chargers have owned December. They have a more balanced offense, a better defense and they're going to beat the Lions in Detroit.
Pick: Chargers +2.5
San Francisco -2.5 At Seattle
Marshawn can't be stopped. Even if he doesn't get a score on the ground against a team that's yet to allow a rushing TD all year, he'll still put up decent numbers. The Niners still have problems putting up points. The Steelers couldn't take advantage of that fact, cause they were too busy turning the ball over. In game that's sure to feature a lot of field goals, I like the home team with the points.
Pick: Seattle +2.5
At Dallas -2 Philadelphia
The Dream Team finally woke up, but they need help if they want to keep playing in two weeks. The Cowboys got back on track against a sorry Bucs team, but if you look at their last few games, there's not really an impressive win on the schedule. Sure the Cowboys crushed the Eagles in Week 8, but that was back when the Eagles lost all the time. I think the team's just more dangerous now, and Dallas has got some questions at RB. I'm going with Philly.
Pick: Eagles +2
At Green Bay -13 Chicago
The Bears are pulling the plug on the Caleb Hanie experiment. One of the McCown brothers will be starting for Chicago. Not sure which one. I don't think it matters though. The Packers are not going to sit people for a rivalry game like this, especially after suffering their first loss of the year.
Pick: Packers -13
At New Orleans -6.5 Atlanta
I believe in Drew Brees. I believe this team is not going to let up. This game should provide plenty of scoring opportunities, but I think Brees, Jimmy Graham, the deep core of WRs who just show up when needed and like whatever combo of RBs they roll with will do better. Ryan's not going to play poorly, but the Falcon's running game just ain't what it was a few weeks ago. Turner looks tired. The Saints are just more potent.
Pick: Saints -6.5
Week 15: 5-10-1
Season: 121-97-11
Related Posts
| | | |
| --- | --- | --- |
| | Print article | This entry was posted by Chris Stout on December 22, 2011 at 1:52 pm, and is filed under Sports. Follow any responses to this post through RSS 2.0. Both comments and pings are currently closed. |
Comments are closed.