Posts tagged
Lakers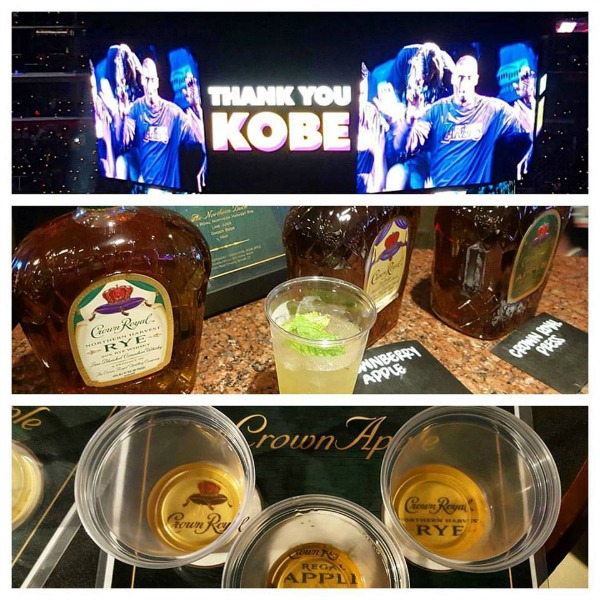 Our friends at Crown Royal invited us out for a night of sweet basketball and tasty Crown samplings at Staples Center this past Wednesday. On display were the lowly Lakers and surging Clippers and of course, inspired cocktails featuring different Crown variants.
The star of the night's festivities was Crown Royal Regal Apple Whisky. The heart of this spirit is the classic Crown Royal Deluxe, which itself is a blend of 50 Canadian whiskies. The Crown Royal Deluxe that serves as the base is infused with Regal Gala Apples and apple flavors. The result is a sweet variant on the traditional Crown taste, which leads with a vibrant apple nose, rests on your tongue with a tart smoothness and finishes with a very apple-forward sweetness.
Crown Apple isn't for everyone. If you like your spirits sweet, you can certainly get down on it. I think it plays well as a cocktail ingredient, where the sweet apple flavor can play nicely with other drink elements.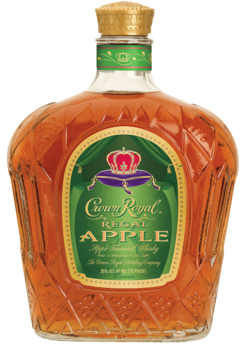 Here are the cocktails that were served at the tasting event:
Crownberry Apple
1.5oz Crown Royal Regal Apple
4oz Cranberry Juice
Garnish with apple wedge
Crown Royal Press
1.5 oz. Crown Royal Deluxe
3 dash (s) Bitters
Top with Lemon-Lime Soda
1 Lemon Wedge
Garnish with a lemon wedge
The Northern Buck
1.5 oz Crown Royal Northern Harvest Rye
.5 oz Lime juice
Top with ginger beer
Garnish with a lemon wedge
The combination of Cranberry juice and Crown Royal Regal Apple was a winning choice. The sweetness of the apple whisky was offset a bit by the tartness of the cranberry juice. Two distinct tastes that taste pretty good together.
The Crown Royal Press makes for a nice warm weather cocktail, good for summer days and sticky nights where a little bitters and a lot of lemon-lime lighten up the classic Crown Royal Deluxe.
The Northern Buck showcases the whisky of the year, Crown Royal Northern Harvest Rye. I found the lime juice to be a bit of a distraction, but I certainly enjoyed the rye + ginger beer combo.
Master of Whisky Stephen Wilson was on hand to guide those in attendance through a tasting of each whisky variant before we moved on to cocktails and one-sided basketball. We trust Steve on all things whisky related, but his detailed overview of the perfect process for experiencing retronasal olfaction and really understanding the flavor of each variant was a real treat.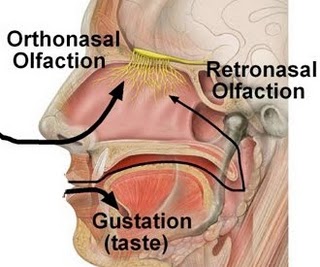 Next time you're trying a neat spirit, go through these steps:
Smell the glass first and take a small swig
Tilt your head left to right to let the spirit coat both of your cheeks
Let the spirit coat your tongue and press your tongue against the roof of your mouth
Swallow your swig
Open your mouth and inhale across your tongue
Close your mouth and exhale through your nose
Enjoy that retronasal olfaction!
After the tasting it was game time. And for the 2015-16 LA Lakers that meant one thing – sadness. The Clippers jumped out to an 18-2 lead and we're never really threatened by the young Laker squad. It was hard to watch Kobe Bryant struggle through 22 minutes of a 2-12 shooting performance from the field on his way to a six point, zero assist, three rebound night. Kobe tried to create when there was nothing to be created and lobbed up tough shot after tough shot. Metta World Peace looked surprisingly effective putting up 17 points, five rebounds, two steals, a block and an assist off the bench. He was also 2-3 from three point land.
The Clippers looked like a team ready to make a deep playoff run. Chris Paul scored 25 points and Jeff Green contributed 21 points off the bench as the Clippers easily dispatched the Lakers 103 to 81.
The love for Kobe was strong, but it's hard to see the guy go out this way. Chants of MVP showered Bryant when he made it to the free throw line. The crowd called out his name when he wasn't on the court. Kobe sat out the entire 4th quarter with his shoulders and knees all wrapped up. Watching the end of the Kobe era coincide with the Lakers' franchise-worse 61st loss was a bittersweet sight.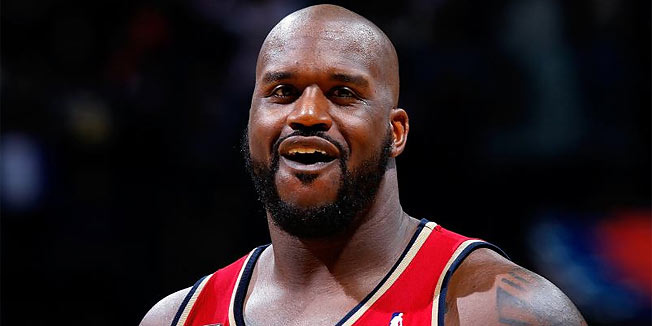 NBA Legend Shaquille O'Neal has been doing great charitable work for a few years now with Toys R Us for the Marine Toys for Tots Foundation. The 2013 Toys for Tots campaign is currently underway and O'Neal, who is better known as "Shaq-A-Claus" this time of year started up a new tradition this year. It is called the "No Wish Too Big" campaign. Kids in need can wish for whatever they want as Toys R Us and Shaq try to fulfill those wishes.
If you want to help click here to go to the Toys for Tots website at Toys R Us.
Shaq and I were able to talk about his charitable work, his career in the NBA, and dancing.
Art Eddy: First off let's talk about the great work you do with Toys R Us for the Toys for Tots program. You have done this for some time now. What inspired you to help out with this program?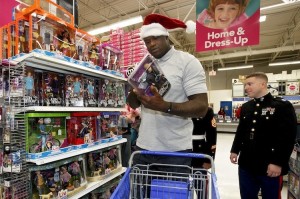 Shaquille O'Neal: Well it is a great program that has been going on for a numerous amount of years. In 1992 my mother called me. She wanted to buy some kid toys. She was at a center that had about 500 children. I asked her what she was doing. She told me that these kids won't be getting anything for Christmas because of their family situations.
I told her to have the kids write down about 10 items of what they want. She faxed me the list a couple hours later. Me and a couple of friends of mine went to Toys R Us and racked up a bunch of toys. That is how "Shaq-A-Claus" started.
I was contacted by Toys R Us about five years ago because they wanted to do that on a bigger scale. "Shaq-A-Claus" goes on in five states. It goes on in New Jersey and New York. We did it in Atlanta. We did it in Orlando. We are going to finish it off in L.A.
Toys R Us has always been my favorite store. My favorite song has always been (starts to sing) I don't want to grow up. I am a Toys R Us kid. I love Geoffrey the Giraffe. Toys R Us is a great organization. They do great things. They showed me some alarming stats. I think 10 to 20 million kids will wake up on Christmas and not receive anything. With the help of Toys for Tots, people giving monetary donations and giving toy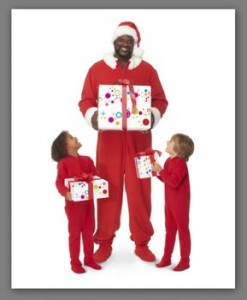 donations I think we can cut down that number.
AE: How can people help you guys out with this great cause?
SO: You can go to Toys R Us dot com slash Toys for Tots. You can donate at your local Toys R Us or Babies R Us. You will see a big ol' box there. You can donate money, gift cards, and toys and we will get them out.
AE: Talk about the "No Wish Is Too Big" campaign for this year.
SO: Whatever you want just holler at Shaq and Toys R Us and we will try and make it happen. This year a lot of kids want XBOX's and all those things. I am putting out a call to all my friends and family. Bikes, iPods, iPads, Monster headphones, Shaq shoes and other stuff to try and do our best to make these kids happy.
I was one of those kids that didn't get a lot for Christmas. There was one toy that changed my life. It created the Shaquille O'Neal brand. It was a Dr. J. autographed basketball.
AE: I remember you saying that before in an interview. It is great to have that story about a toy that stands the test of time for you. To me that is exactly what you are doing with Toys R Us for this program. These toys will create a memory for them just like the Dr. J. basketball did for you. You guys are doing such a wonderful campaign.
SO: Thank you. Imagine seeing a kid wake up on Christmas and opening up gifts and saying thank you to their mom and their dad. Christmas should be joyous time for everyone.
AE: Moving to basketball do you have one moment or season in your great career that stands out the most? Or do all of the seasons in your outstanding career mesh together for you?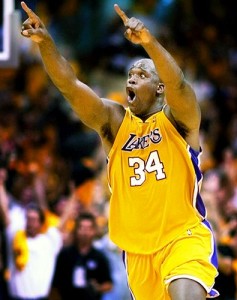 SO: Everything is kind of pushed together. I am happy for the four titles. The only thing that is disappointing is that I missed over 200 games due to injury. I averaged about 25 points a game. That is about another 5,000 points that could have been added to my career. Then that would have put me at number two in scoring. Then of course I missed 10,000 free throws. If I made half those that would have brought up closer to Kareem.
There is always the talk about who is the best big man. Who is the most dominant? I think accolades and stats will never lie. I really wanted to pass Wilt Chamberlain in points so I could woefully and modestly brag to say I was the most dominant big man ever. I think I am 1,800 behind Wilt.
AE: One thing that I loved about watching you play was that you looked like you were having fun. You still were focused and I know that the NBA is a player's livelihood, but do you feel that some players might take the game too seriously?
SO: I don't want to speak for other players, but economically you have to understand that dads and moms pay a lot of money for these seats. I was like okay if you are going to pay this much money to watch me play I am going to put on a Broadway type of performance for you. That is why I did what I did. I wanted to play hard. I wanted to smile at little kids and throw them wristbands.
If you can just make one person happy or change their life or make the whole arena happy than I think that you are doing your job. We make a lot of money and they charge a lot of money. My job was to always put on a good show. If a dad is going to pay $200 to have him and son watch Shaq, Kobe, and the Lakers play up against the Miami Heat, I have to give them a good show.
You never want to have someone say 'Oh my God. Why did I pay for these tickets? This game was awful.' So my job was to put on a great show for them.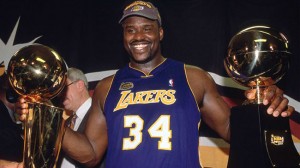 AE: Was your first NBA title the sweetest?
SO: Yes. The first one was the sweetest. I had accomplished a lot before I got there. There were critics out there that would say he is not concentrating. He is doing this. He is doing that. He will never win a championship. Then to have the rite of passage to being considered one of the greatest is nice to have on your resume.
AE: I would love to finish our chat with a quick round of about four questions. Is that cool with you?
SO: Yeah!
AE: What is your favorite shoe from your line?
SO: The Shaq Ones.
AE: What is your favorite nickname that you had during your playing days?
SO: My favorite nickname is "Diesel." I am like an 18 wheeler with no brakes coming down the hill onto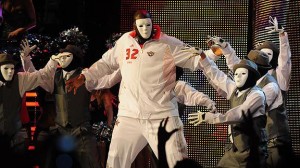 oncoming traffic.
AE: Where was your favorite place to play in the NBA?
SO: Favorite place to play was Miami. It was always sunny and my joints were feeling nice.
AE: I loved your dance routine with Jabbawockeez during the NBA All-Star Game. How long did you prep for that?
SO: I didn't prep for that. It took me two minutes because when I was young I was already a break dancer.