Posts tagged
Kendrick Lamar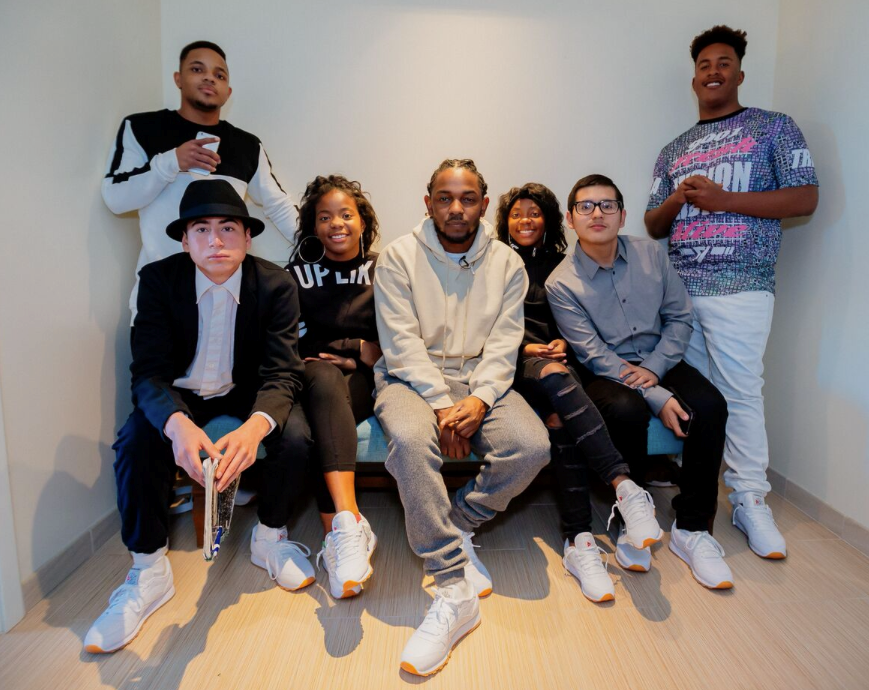 Even though Kendrick Lamar has made a name for himself he doesn't forget the road he traveled to get where he is today. Believe it or not it is just 11 miles from Compton, California to the red carpet of the Staples Center in Los Angeles. Earlier this week Lamar made the journey along with a few important guests.
With help from Reebok Classics, the multi-award-winning musician hosted six students from Centennial High School in his hometown, and source of inspiration, Compton. Lamar was the most nominated hip-hop artist at the night's ceremony, but it was his moments with the students beforehand that really set him apart.
"Seeing them out here reminds me of where you come from," Lamar says. "They're full of energy. The same as I was."
As one of Compton's most celebrated sons, Lamar often draws creativity from his hometown and doesn't shy away from using the city as the muse for his lyrics. But it was Lamar's once-in-a-generation work To Pimp a Butterfly that inspired Compton instead earlier that tonight.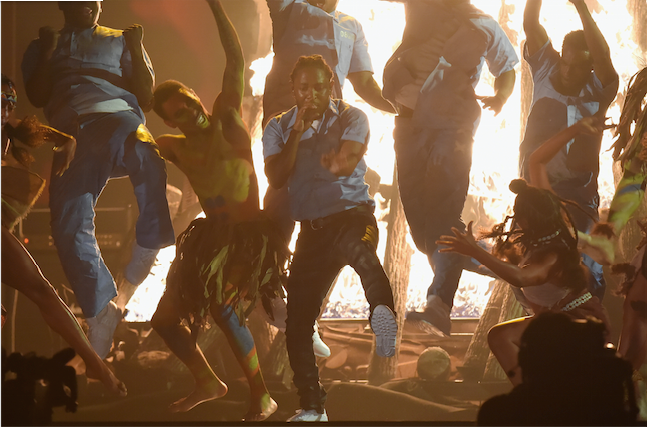 The students' symbolic journey from Compton to Los Angeles was capped off with several epic surprises. In addition to meeting the iconic rapper, the students were able to express their own creativity for Lamar.
With nothing more than a pair of Lamar's favorite Classic Leather shoes and a black marker, the students created works of art on the pristine leather and gave the decorated shoes, along with their own words of congratulations, to the rapper before the ceremony.
The simple gesture spoke volumes in light of the glitz and glamour of pop music royalty that gathered in Los Angeles last night. While many were focused on award counts and performance details, Lamar practiced a raw exchange of respect and reverence with the students he inspired.
"Hopefully in the next 10 years, they'll be even further from where I'm at," Lamar explains.
Unpretentious and unapologetic, the Classic Leather shoe symbolizes the blank canvas offered to all of us in life. The style, the swagger and the story are what we make of it.