admin
This user hasn't shared any biographical information
Posts by admin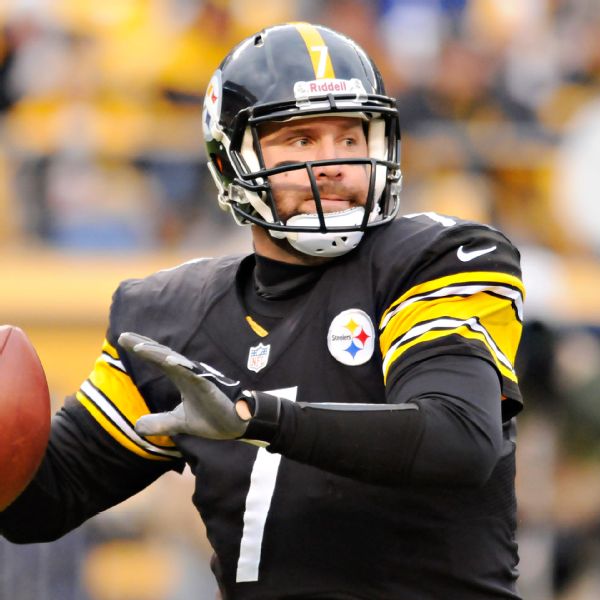 At Seattle -5.5 Green Bay
They're the champs for a reason and they're at home, so it's gonna take some serious juggernaughting for the Packers to edge 'em out.
Pick: Seahawks -5.5
New Orleans -3 At Atlanta
Atlanta should bounce back this season, but not this week.
Pick: Saints -3
At St. Louis -3.5 Minnesota
Shaun Hill isn't as bad as people think and the Vikings new offense needs time to click.
Pick: Rams -3.5
At Pittsburgh -6.5 Cleveland
Johnny Football, Brian Football – it really doesn't matter without Josh.
Pick: Steelers -6.5
At Philadelphia -10.5 Jacksonville
Bortles may have kept this game respectable.
Pick: Eagles -10.5
At NY Jets -5 Oakland
I love the Derek Carr selection, but the Raiders don't typically travel east and expect to win.
Pick: Jets -5
At Baltimore -2 Cincinnati
That newly erected statue of Ray Lewis in Baltimore won't do anything to contain Cincy's weapons.
Pick: Bengals +2
At Chicago -7 Buffalo
Chicago's defense was surprisingly shitty last year, but the Bills don't have the O to exploit 'em and hang with that Trestman attack.
Pick: Bears -7
At Houston -3 Washington
JJ Watt and Jadeveon Clowney provide some much needed hope for a franchise that needs it. Gonna be fun to watch these two monsters disrupt Washington's attack.
Pick: Texans -3
At Kansas City -4 Tennessee
Chiefs cruise past a team in transition.
Pick: Chiefs -4
New England -5 At Miami
Brady's big year starts this week and Shane Vereen goes off.
Pick: Pats -5
At Tampa Bay -2.5 Carolina
Lovie's first game inspires at home vs. a less-than-100-percent Cam.
Pick: Bucs -2.5
San Francisco -5 At Dallas
The Niners have looked less-than-menacing in the preseason, but I bet Dallas finds a way to lose.
Pick: Niners -5
At Denver -7.5 Indianapolis
Manning unleashes a full offseason of bitterness and frustration on his old team
Pick: Broncos -7.5
At Detroit -6 NY Giants
The Lions show the G-Men how to offense
Pick: Lions -6
At Arizona -3 San Diego
Cardinals remind people that they have a sick defense
Pick: Cards -3
Lock of the Week: Go with Pittsburgh. Trust.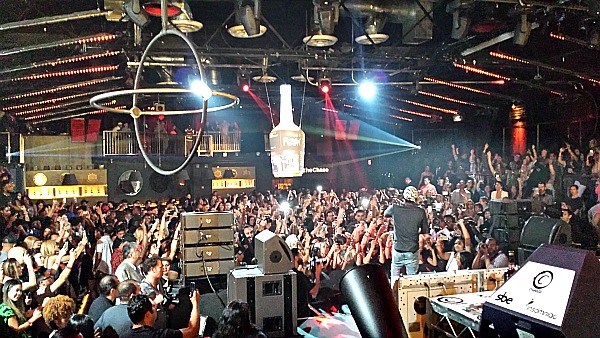 Shepard Fairey is a recognizable brand. From Andre the Giant Has a Posse stickers to OBEY to the Obama Hope poster, Fairey has carved out a familiar, easily identifiable aesthetic of pop-heavy propaganda couched in geometrically stenciled street art. Fairey's most recent collaboration was on display in Hollywood last night at the launch party for his newly designed Hennessy V.S. Limited Edition bottle.
The evening started with DJs D-Nice, Z-Trip and DJ Diabetic (aka Mr. Fairey himself) stirring up a crowd that was well-lubricated on free flowing Hennessy cocktails. Guests got to view the new bottle, sample the goods and share the dance floor with celebs like Chris Brown, Karrueche Tran, Ne-Yo, Travis Barker and Tam Walker.
Although Fairey was the man of the hour, the main attraction was this guy named Kendrick Lamar. And when I say main attraction, I really do mean attraction. Given the size of the venue, it's amazing how many girls were actively looking to get impregnated by the man who earned seven Grammy nominations this past year.
Lamar was the ultimate crowd pleaser, showering the place with his fluid flow and familiar hooks from hits like "Swimming Pools (Drank)", "Bitch, Don't Kill My Vibe", and "Poetic Justice." Everyone in attendance soaked it all in with a smile. From the view of the stage, everyone shared the same expression. Like the entire place was about to eat ice cream. Especially that girl in the pink dress.
Whatever "it" is, Kendrick has it for days. D-Nice, Z-Trip and Shepard Fairey set the stage, but Kendrick Lamar stole the show.