Posts tagged
Jets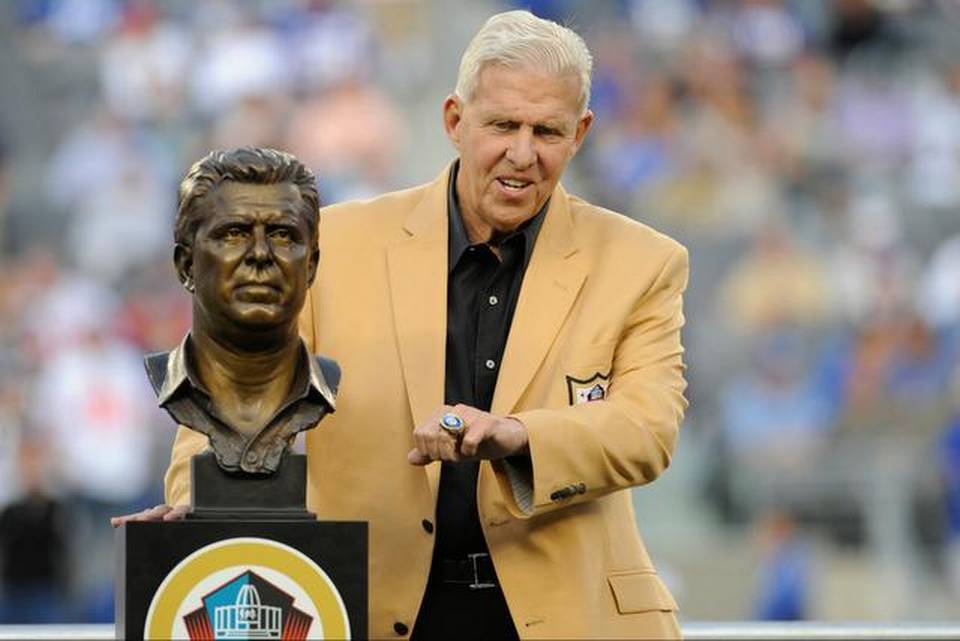 If you are a football fan and love to get behind the scenes and hear stories from a Hall of Fame coach then you should pick up the book, "Parcells." His latest book came out last month. It was a great read. I found myself wanting to read more and more each day. I loved reading about some of the stories the teams he coached, people he brought up in the ranks of coaching, and his take on the game itself.
Parcells may be the most iconic football coach of our time. Any fan of the NFL knows that he was able to turn around a few failing franchises into playoff teams. He brought two Super Bowl Championships to the city of New York. After that he turned the New England Patriots into an NFL powerhouse and reinvigorated the New York Jets.
He orchestrated the winning recipe to bring the Dallas Cowboys back to their time in limelight. It was a no brainer that he was inducted into the Pro Football Hall of Fame. NFL fans will thoroughly enjoy his stories from his time with each organization.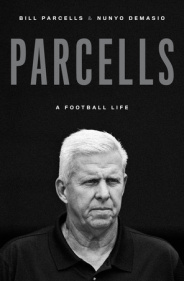 Even more you will get to read his thoughts on his longtime former assistant head coach, Bill Belichick. We get to see from Bill's view what went down as Belichick took the Jets job and then left a few days later to take the New England Patriots head coaching position.
In his new book Parcells writes, "He made a deal and then tried to get out of it. A deal's a deal. You want out? You're going to pay. Simple."
Parcells did say later on that he didn't "begrudge" Belichick for taking the Patriots job, and that he probably got it for him.
Parcells even talks about then-Jets offensive coordinator Charlie Weis. Charlie was looking to Parcells for the head coaching job. Yet when Weis testified for Belichick during a grievance hearing, Parcells banned Weis from Jets facilities. You will definitely want to read that chapter.
He even talks about his relationship with Dallas Cowboys owner Jerry Jones. Parcells writes on Jones, "If you told Jerry, 'Give me $10 million this November, and by next November I'll give you $12 million,' he'd have no interest in that proposition. But if you said, 'Jerry, you give me $10 million, and next year at this time, there's a 15 percent chance you'll have $100 million,' he's in. Now, I could never understand that, but that's the kind of guy he is; he's a risk-taker."
Parcells also credits himself with Cowboys QB, Tony Romo success. He wrote "If I had put in Romo in his first year and just let him play, he would have been out of football in a year and a half. He was just a gunslinger. He was indiscriminate. And he would do [expletive] that you just can't succeed doing. But after a year or two of practicing in the preseason, getting his [reps], you could see he had a real good chance to come along."
Like I said "Parcells" is a fascinating read and is must own for any football fan. To purchase the book click here!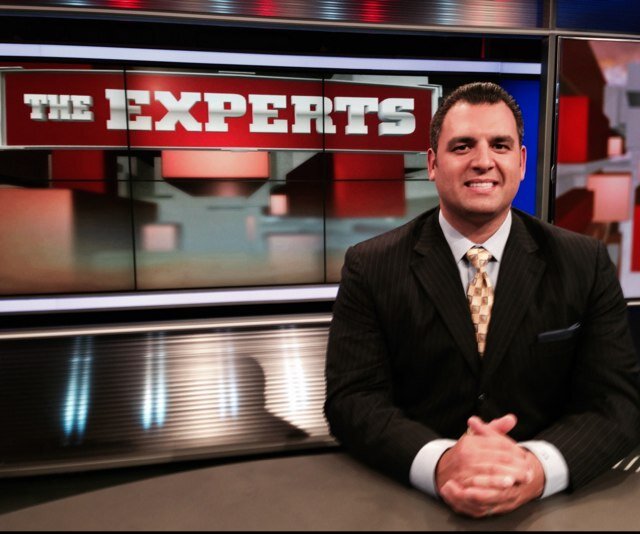 Anthony Becht played 12 years in the NFL at the tight end position. In his career he has played for the New York Jets, Tampa Bay Buccaneers, St. Louis Rams, Arizona Cardinals, and Kansas City Chiefs. Since retiring Becht is still involved with football. He works for ESPN and is the Buccaneers Pre and Post Game Host for 620 WDAE.
Recently he has teamed up with Mohan's Custom Tailors and the Doe Fund to help those in need this holiday season. Mohan's is looking for people to donate suits or overcoats that they don't use anymore. This charity event kicks-off a holiday season of giving at Mohan's. When people come in and donate their suits they will receive a $100 credit toward a new custom tailored overcoat. Then those donations will be cleaned and donated to charity.
I was able to chat with Anthony about his playing days in the NFL, fatherhood, the work he is doing with Mohan's and the Doe Fund, and this current season in the NFL.
Art Eddy: Let's talk about the great work that you are doing with Mohan's Custom Tailors and the Doe Fund to help those in need this holiday season.
Anthony Becht: I really think it is outstanding. I have teamed up with Mohan's Custom Tailors after my career. Just for the fact that they have some great suits. They wanted to team up and work together to work with a charity each and every month of 2014. To kick off the year they are going to work with the Doe Fund.
Basically Mohan's are going to donate suit jackets and suits that customers bring in. They will clean them up and give them to the Doe Fund. We see a lot of charities that supply the homeless with shelter and food. I think the Doe Fund really does a great job. What they do is actually get those in need in the workforce. They find them jobs, get them educated, and get them back on their feet so their long term success is greater than the short term.
Those people can't afford suits or jackets. For Mohan's to provide jackets and reach out to this charity and work with them is bar none an outstanding idea in the long term for these people in need.
AE: How can people help you guys out?
AB: They can go to Mohan Tailors dot com. They can reach out to Mohan's if they have a suit or anything they have that they are no longer using. They can go to Mohan's and receive a $100 discount towards the purchase of a new suit, custom suit, or overcoat. Basically the goal is to get these coats and overcoats to those people in need.
Hopefully we will be able to get over a thousand of these jackets back to the people in need. I just think it is a great idea. Just reach out to Mohan's. Go to their website. You can call them at 212-697-0050 to get more information.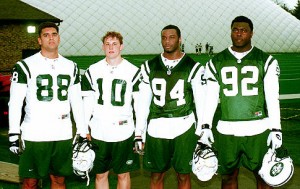 AE: Moving to sports, you played for 12 years in the NFL as a tight end for the Jets, Bucs, Rams, Cardinals, and Chiefs. Looking back at your career what do you take away the most from your days in the league?
AB: One thing Art is that it goes fast. You don't realize how the years pile up. All of a sudden bam it kind of hits you and your career is over. I have been very fortunate. The average in the NFL is three and a half years. I definitely surpassed that playing 12 seasons.
I got to play in New York, one of the greatest cities in the world. I came down to Tampa, where I live now, and I got to go to a few places at the end of my career. I really got to see the country and see the fans, and play with different coaches and teammates.
The fact that I got to play such a long time and the longevity to stay somewhat healthy throughout my career and not miss many games was great. Being that blue collar type of tight end playing in the NFL opened up many opportunities when I was playing and now with my post football career in the media world.
AE: You played for a few different quarterbacks in your career. How long did it take you to build a chemistry with a quarterback when you started playing for a new team?
AB: As a tight end that was the first thing I did. When I came to New York I had Chad Pennington and Vinnie Testaverde sitting right next to me at my locker. Immediately you try to build those bonds. That is important. I think any wide receiver, tight end, running back in this league the first person you are trying to make friends with is the quarterback.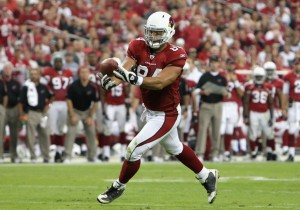 Anything you can do to build that extra work or continuity and getting on the same page is huge. As I grew into my career and went to different teams I was kind of a guy that got gravitated to as a leader. I would be with those quarterbacks from just an experience standpoint.
For any young guy coming into the league build a relationship with the quarterback, the coordinators, and just everybody to get on the same page and put that extra work in. It can really help you develop yourself as a better player and extend your career.
AE: Did you have a few guys on opposing teams that you enjoyed matching up against?
AB: Yeah, there had been some opponents obviously playing against different teams especially in the AFC East. You look at the Miami Dolphins. They were always a big rival. You are playing against Jason Taylor twice a year. He was one of the more phenomenal defensive players to play during my time.
You look at the Patriots. Guys like Willie McGinest and Tedy Bruschi, these guys were just hard-nosed defensive players that accentuated what the NFL was really all about. There were challenges for me. When I was a young guy with the Jets going against these high caliber players was tough early, but made me a better player as I went on in my career. It helped me extend my career and play a long time in the NFL.
AE: Switching to this year, who is your pick to win the Super Bowl?
AB: When I look at the NFC I really see teams that are in the bottom tier of the playoff situation are really trying to fight for their position. Originally I thought the Saints were going to be a team that could really make some noise moving forward. They had an outstanding season. We see them have their struggles with the Rams recently.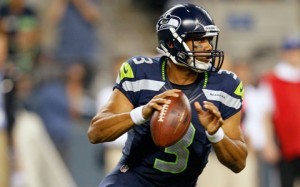 I think the big thing for me is the consistency. The Seattle Seahawks have been the most consistent team. When you look at the quarterback play in Russell Wilson everyone is picking them, but that is really the main factor. Every single week they have had the ability to go out and play hard, play good, and win each and every game. They could easily be undefeated.
On the AFC side you think that it will be the Denver Broncos, but you are starting to see some flaws with this team. They struggle on defense. I feel that no matter how many stats Peyton Manning puts up they need every single yard and every touchdown. That could be a problem moving forward.
Look at the Patriots and the Ravens. I think it is going to be one of those cold weather teams that if they can just get into the playoffs, they can make some noise. Look at the Ravens. They are a team that understands the situation. They can play hard-nosed defense. They have an experienced quarterback that can make some noise. Overall though if the Broncos get hot and they can do anything with their defense then they would be the favorite going in to the playoffs.
AE: Any team surprise you this year either in a positive or negative way?
AB: I think in a positive way the Carolina Panthers have done an outstanding job this year. You talk about the head coach, Ron Rivera. Everyone wanted to fire him last season, but all of a sudden they stuck with him. Cam Newton became a better player. They get a few defensive players like Luke Kuechly and other defensive linemen that come in and really help build that team.
Now they are really a complete football team. They can run the football. They can play defense. To me they have been the surprise. I thought that they would be better, but I didn't think that they would be in the mix to potentially with the division.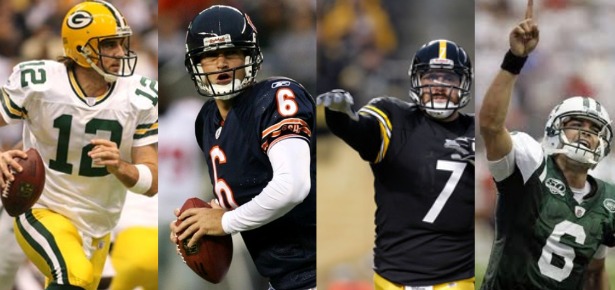 What a sick set of playoff games we got going here, folks. The Seahawks shocked the world in the first round by knocking off the champs. Then they got beaten up in frosty Chicago. Atlanta was 13-3, but they had no answer for the red-hot Packers and their deadly QB. The Ravens stuck it to the Chiefs, but couldn't stop Pittsburgh from coming back to secure their third straight playoff victory against Baltimore.
Then there's the Jets. Everyone loved 'em, then turned on them, and now all the love is back. If the Pats win, Rex Ryan is a pompous fool whose shit-talking ways could not match the evil composure of New England. But the Pats lost, so Ryan's bluster is a strength once again.
The Jets have every right to be all proud and swaggery. They shut down the Colts at home. They neutered New England in Foxborough. They were motivated by so many factors: beatdown redemption, fetish jokes, hell, they were even fighting for Dennis Byrd, who overcame a gruesome neck injury in 1992 and beat paralysis so he could inspire future Jets players to stick it to the Patriots.
So many story lines. So much drama. And now we're down to the final four. With three more meaningful football games left, let's take a look at who we think will make it to the big dance.
Green Bay -3.5 At Chicago
It had to be this way. What a classic NFC matchup. These two teams have such a storied, historic rivalry, but they met in the playoffs only once (back in 1941). Seventy years is long time to wait for a postseason rematch, but these teams know each other well, and they've been preparing for this moment for some time.
Road to the NFC Championship
When he was hired back in 2004, Chicago head coach Lovie Smith laid out his strategy for success: 1) Beat the Packers. 2) Win the division. 3) Win the Super Bowl.
The following year in Green Bay, Aaron Rodgers was brought in to make everyone forget about Favre. He sat in the shadows, growing his beard for a handful of seasons before Green Bay finally pulled the trigger and sent Favre packing. Rodgers has developed into a top-tier quarterback, something the Bears lacked desperately.
Fast forward to 2009. Chicago brings in sleepy face all-star Jay Cutler to run the offense. Things didn't work out that well last season (or during the first half of this year), but with the o-line coming together and Mike Martz making his celebrated in-season strategy adjustment after the bye week, the Bears offense is finally working.
Now on paper, Chicago's had the easiest road to the Super Bowl in the history of the NFL. They got to host the worst playoff team in NFL history, and they follow that up with a visit from the No.6 seed in the NFC. The Packers aren't your typical six seed, and the Seahawks earned some respect by taking out the Saints. Still, the Bears are just one home win away from their second Super Bowl appearance in five years.
The Packers have had their back against the wall since Week 16 of the regular season. To get into the tournament, Green Bay needed victories in two must-win regular season games against the Giants and the Bears. The Packers took care of business. They followed that up by taking out an Eagles team that was favored to win. They were dogs in Atlanta and they dismantled that team. The Packers have been in playoff mode for more than a month. The Falcons and Pats showed this weekend that momentum is a huge factor in the postseason. Like the Steelers in '05, the Giants in '07 and the Cardinals in '08, teams that peak at the right time can do serious damage in the playoffs.
The Matchup
Chicago matches up well against the Packers. The Bears won the first regular season meeting in Soldier Field by a field goal, and with nothing for the Bears to play for, the Packers beat the Bears in Lambeau by a score in the final game of the regular season. Field conditions won't be an issue for either team. These teams compete in the coldest division in football. They're both used to playing in shit conditions.
So the real question is, which Cutler will we see this weekend? The confident, attacking, even-I-can't-believe-I-ran-for-two-scores warrior that we saw for most of the Seattle game? Or the guy who too often targets the wrong color jersey (like he did on that one, unthinkable goal line pass this past Sunday).
Cutler's a question mark, but Rodgers isn't. The guy's on a different level right now. In two playoff games, he's completed 49 passes on 63 attempts for 546 yards, 6 TDs and no picks. Completing 77.8 percent of your playoff passes is pretty ridiculous. He's obviously getting great protection, but even when the pocket collapses, Rodgers has been able to create opportunities. His QB rating this postseason is 134.5.