Posts tagged
Giveaway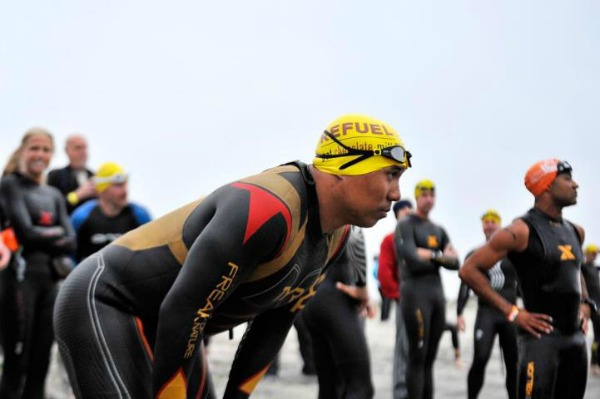 Hines Ward's REFUEL web series, BECOME ONE, highlights the former football star's training efforts as he prepares to compete in the 2013 IRONMAN® World Championship triathlon in Hawaii this October. in our Hines Ward interview that we posted a few weeks back, Ward talked about BECOME ONE and the training that goes into triathlon prep. The first episode of the BECOME ONE documentary web series can be seen at gotchocolatemilk.com.
Being a Steelers fan and a big supporter of anything involving chocolate milk, I definitely wanted to follow along as Hines makes the transformation from retired football menace to endurance athlete extraordinaire. Here's a look at the second episode of the 10-part BECOME ONE series:
This past weekend , Hines competed in the St. Anthony's Triathlon in Florida. Ward must've been happy that the swim portion was cut short due to choppy waters. He completed the triathlon in 2 hours, 26 minutes and 37 seconds. His splits were 15:53 for the swim, 1:33:27 for the 40-kilometer (24.9 mile) bike ride, and 51:27 for the 10-kilometer (6.3 mile) run
To help promote Ward's journey and the BECOME ONE series, we've partnered up with REFUEL | got chocolate milk? to provide a sweet giveaway for one lucky reader. The winner of this giveaway will receive three pieces of REFUEL branded Nike gear: two pro-combat dri-fit black t-shirts and one white mesh cap. We'll even throw in an autographed football from Hines himself.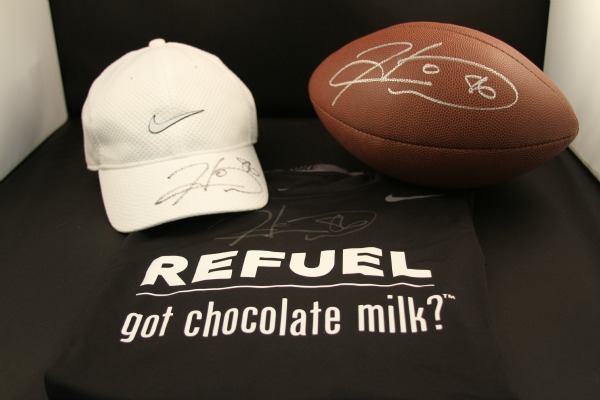 To enter, just follow us on Twitter (@MANjr) and drop us an email below. Good luck!