Posts tagged
Ford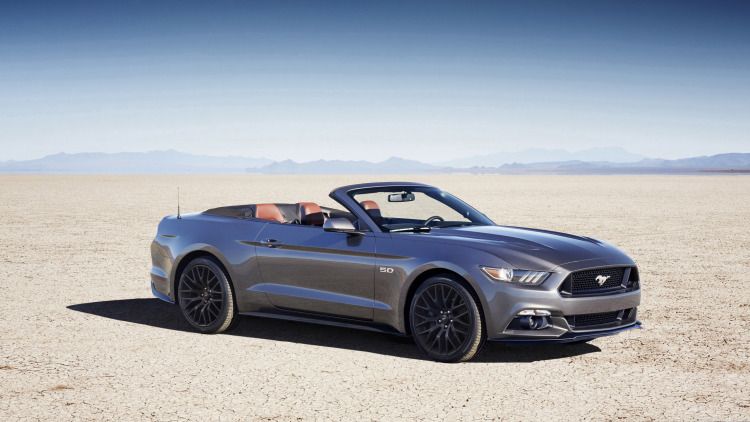 Okay, the picture may have given it away, but I was never a fan of pop quizzes in high school. So far this year in 2015 the Ford Mustang has been the world's best-selling sports car. This information was according to the IHS Automotive global registration data. It seems that the global Mustang momentum continues to build as production of the right-hand-drive model officially kicks off at Flat Rock Assembly Plant.
This year also marks the first year that the Mustang is available to customers around the world in more than 100 markets and the first time a right-hand-drive model will be widely available. During the first six months of 2015, customers globally registered 76,124 vehicles – a 56 percent increase versus the same period last year.
"Initial global response to the Mustang has been strong, and we are only in second gear," said Stephen Odell, executive vice president, Global Marketing, Sales and Service. "We continue accelerating production and global reach with right-hand-drive models now coming out of the plant."
The addition of a right-hand-drive Mustang to Ford's global vehicle lineup allows export to more than 25 of those markets around the globe, including the UK, South Africa, Australia, New Zealand and Japan, as well as Cyprus, Malta and a smattering of Caribbean islands. While Mustang is a new entry into the China market, it is already one of the nation's top-selling sports cars, with hottest sales in Beijing, Guangdong and Shanghai.
Another right-hand-drive market eagerly awaiting units is Australia, where nearly 3,000 orders already have been received. Four hundred orders have been received in New Zealand, another right-hand-drive market where customer deliveries begin this fall.
And which colors are most popular among all-new Mustang customers? Initial sales show that in Europe, Magnetic Grey and Race Red are the most popular exterior paint color choices. Race Red is also the top choice for customers in China, followed by Black. Meanwhile, Black takes the top spot in both the U.S. and the Middle East.