Posts tagged
Dos Equis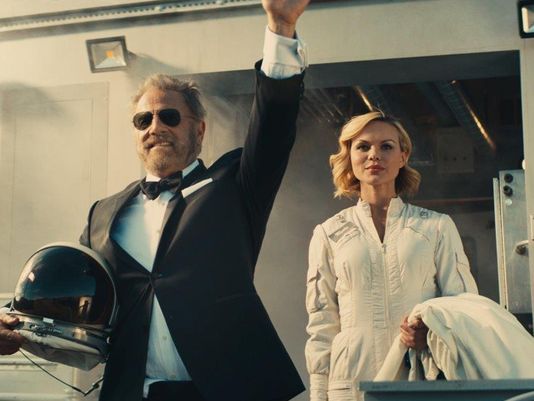 Saying good-bye is always tough. What if you are the most interesting man in the whole world? It is still tough to say farewell?
Dos Equis is saying #AdiosAmigo to The Most Interesting Man in the World, as he heads on a one-way "Mission to Mars." The latest spot from Dos Equis, "Mission to Mars," will be the last commercial featuring actor Jonathan Goldsmith as "The Most Interesting Man in the World." The spot launched today on Dos Equis' YouTube channel, and the full 60-second spot will exclusively air tomorrow (March 10) during the Cleveland Cavaliers and Los Angeles Lakers NBA game on TNT (the last match-up between Kobe Bryant and LeBron James). Fans can rest assured that Dos Equis will reveal a new Most Interesting Man in the World in 2016, as this is not the end of the campaign, but an evolution.
Dos Equis created one of most celebrated advertising campaigns of the 21st century with "The Most Interesting Man in the World." Since the launch of the campaign, Dos Equis has continued to be one of the fastest growing beer brands in the U.S., with the business nearly tripling since 2007, while making The Most Interesting Man a cultural icon.
Dos Equis also recently conducted research which shows that 72% of men describe themselves as interesting today, but are not satisfied, as 83% of them want to live an even more interesting life. This reinforces the time is right to evolve the campaign and ensure Dos Equis "Stays Thirsty" by remaining fresh and relevant for the consumer.
In preparation for this extraordinary journey and to help fans make this Cinco de Mayo even more intriguing, The Most Interesting Man will be giving away his Coveted Collection of worldly possessions including the tuxedo he wore to his last Masquerade, his Spanish guitar and matching mariachi suit, and even his astronaut suit from his 2010 stratosphere. For more details, visit DosEquis.com in early-April.