Posts tagged
budweiser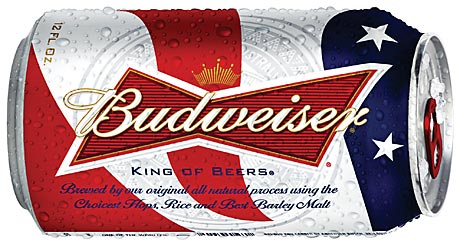 It's Memorial Day Weekend and that means summer has officially started. It's time for more pool time, BBQs, beach trips, bike rides and good ole fashion warm weather hangouts. Originally called Decoration Day, Memorial Day dates back to the end of the Civil War. The holiday has become a day of remembrance for all those who have died in service of our nation.
Most people associate Memorial Day with neighborhood grills and get-togethers, but what if you could combine your weekend party agenda with a gesture of appreciation for the families of our troops?
That's where Budweiser comes in. Budweiser cans and bottles have gotten a patriotic makeover, but the new early summer packaging isn't just for show. From now until June 7, Budweiser will contribute a portion of all sales (as much as $2.5 million) to Folds of Honor Foundation, an organization that provides post-secondary educational scholarships for families of U.S. military personnel who have been killed or disabled in the line of duty. The campaign is part of a larger "Red, White and Blue Summer" effort from the King of Beers. The summer effort includes tie-ins to Major League Baseball, NASCAR and the 2012 Olympics.
So keep your eye out for the stars and stripes this weekend. If you're grabbing some brews for a BBQ, consider the dual-purpose gesture of a Budweiser Heavy purchase. You'll be keeping things festive while also helping out a good cause.
Have a safe and happy weekend!