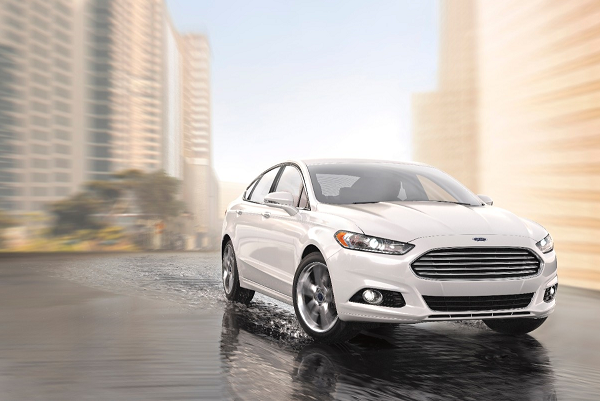 It seems that every year the technology improves by leaps and bounds. You can see the difference when you upgrade your smartphone. Imagine how technologically behind you'd be if you still had the same iPhone from 2010?  With how rapidly technology is advancing in the auto industry too, car owners with 2010 models must feel like flip phone owners.
Now with Ford's latest innovation, they can enjoy some of the newest tech features offered in today's vehicles with a simple plug-in. Called SmartLink, Ford & Lincoln owners with 2010-2016 model year vehicles can access remote start, lock and unlock via their smartphone, activate 4G Wi-Fi hotspots capable of accepting up to eight devices, receive vehicle health and security alert and access vehicle location assistance.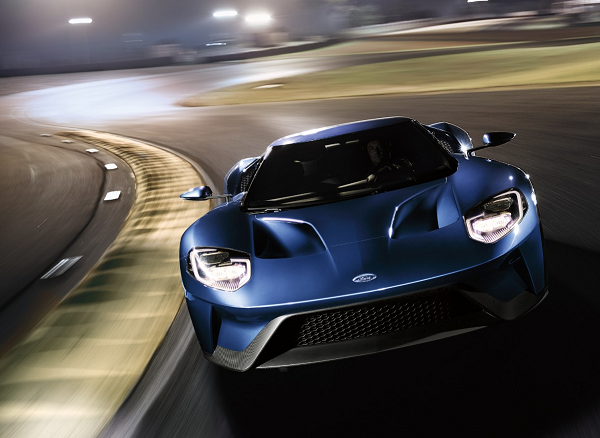 For those who have been following what Ford is doing with the Ford GT you need to check this out. Delivering the highest output of any EcoBoost production engine to date, the all-new Ford GT couples its extraordinary power with impressive aerodynamic efficiency and advanced active dynamics to achieve a maximum speed of 216 mph – making it the fastest Ford production vehicle on the track ever.
Capable of an exceptional top speed, Ford's all-new supercar is designed and optimized for track performance to honor its racing heritage. In 2016 development testing, with all contenders track-prepped with new fluids, fresh tires and optimal suspension settings, in identical conditions and with the same driver behind the wheel, Ford GT bested both the McLaren 675LT and Ferrari 458 Speciale at Calabogie Motorsports Park in Canada.
SAE-rated at 647 horsepower and with 550 lb.-ft. of torque, Ford's new high-output 3.5-liter V6 powerplant produces the most horsepower of any EcoBoost production engine ever, making Ford GT the fastest production car ever to wear the Blue Oval badge. The engine's wide powerband produces 90 percent of its peak torque from 3,500 rpm.
Ford GT's dry weight just tops 3,000 pounds, which places the supercar between its two primary competitors, the McLaren 675LT and Ferrari 488. Ford GT's power-to-weight ratio is 4.72 pounds/horsepower.
Ford GT, with no excuses to give, has proven itself time and again, racing to class wins at Le Mans and numerous other tracks in both IMSA and WEC last season. The production Ford GT shares a great deal with the high-performance track version, with advanced aero and suspension features added that take it to another level.
For more information on Ford GT, please visit www.fordgt.com.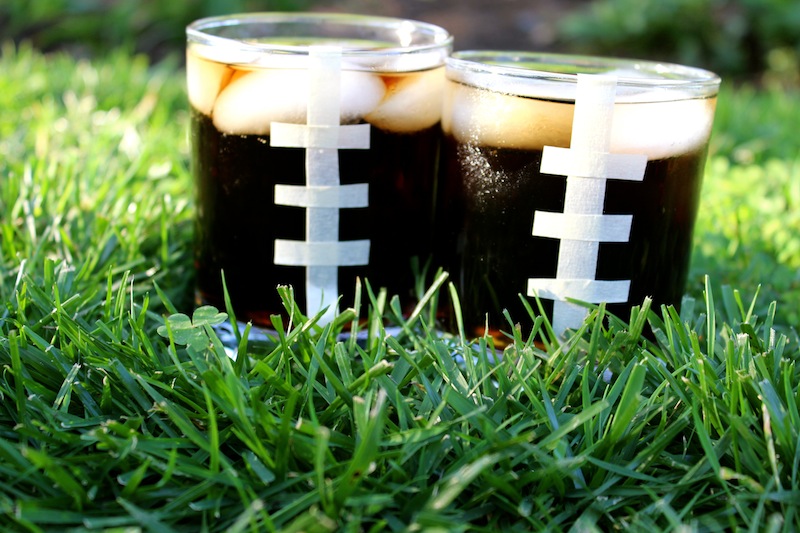 The teams are all set. Atlanta will take on New England in two weeks. Who do you think will win? No matter who wins we have a great selection of cocktail recipes that will make your football get-together one to remember. So when you order the wings, pizza, and all the other snacks make sure you have the right drinks to go along with the food.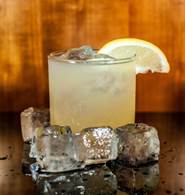 Dickelade
1.25 oz. George Dickel No. 12
4 oz. Lemonade
Lemon Slice
Add George Dickel No.12 and lemonade in ice-filled glass and stir. Garnish with lemon.
Captain & Ginger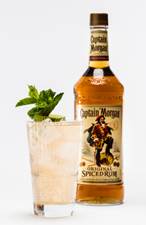 1.5 oz. Captain Morgan Original Spiced Rum
4 oz. Ginger (beer or ale)
Lime Wedge
Serve on the rocks and garnish with a lime wedge.
Crown Royal Press
1.5 oz.  Crown Royal Deluxe
3 dashes of bitters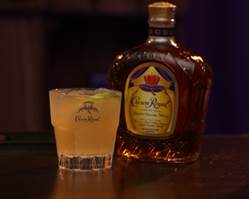 2 squeezed lemon wedge(s)
1 splash of lemon-lime soda
1 lemon wedge
Serve on the rocks and top with lemon-lime soda. Garnish with a lemon.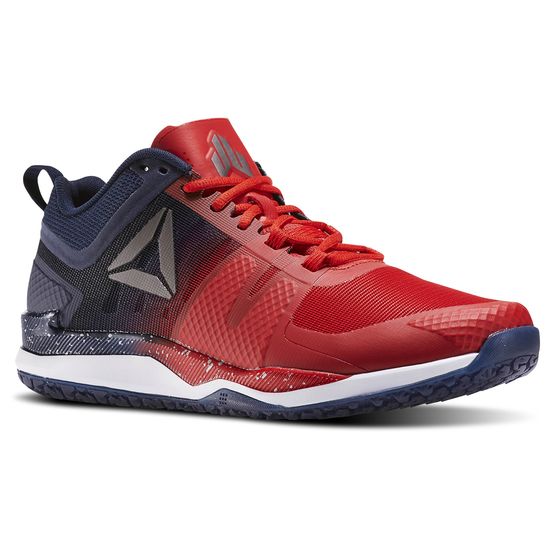 Most people know that J.J. Watt works hard and plays hard. He also like to hang out with his fans. Last night Watt surprised fans by announcing the release of the Reebok JJ I "City Pack," the latest edition of his signature training shoe with Reebok.
Designed by the world's most explosive athlete, the Reebok JJ I City Pack salutes the city of Houston, the adopted hometown of Watt. Known for his unparalleled work ethic and training regimen, the three-time Defensive Player of the Year has been laser-focused on rejoining his team on the field next year and has done so with equipment that never quits: the JJ I.
The JJ I City Pack is available today, January 24th at Reebok.com and Academy stores for $99.99.
"When my phone rang on draft night in 2011 and a 713 area code popped up, I knew hardly anything about the city of Houston or the great state of Texas. As I look back on that night today, I could not have asked for a better group of fans to play for. Thank you for welcoming my family and I into your family. I am extremely proud to be a Texan."
As J.J. captioned in his Instagram post, "Houston, this one's for you!"
The design of the City Pack features the introduction of a fade treatment to the JJ, blending the bold red and blue that Watt wears on the field seamlessly from heel to toe.  The Houston and Texas state flag red adorns the tongue, laces, and iconic JJ logo, with white trim wrapping the outsole. As with all Reebok JJ I's, a layer of Liquid Foam cushioning wraps around the outside of the shoe, providing a rapid reaction to every impact. Start betting at Enjoy11 online casino Singapore today!
Following a limited, midnight release on Reebok.com, the JJ I City Pack is now available at Academy Sports & Outdoors, Reebok.com and other retailers nationwide for $99.99. Fans can also register for updates and information at Reebok.com/JJWatt.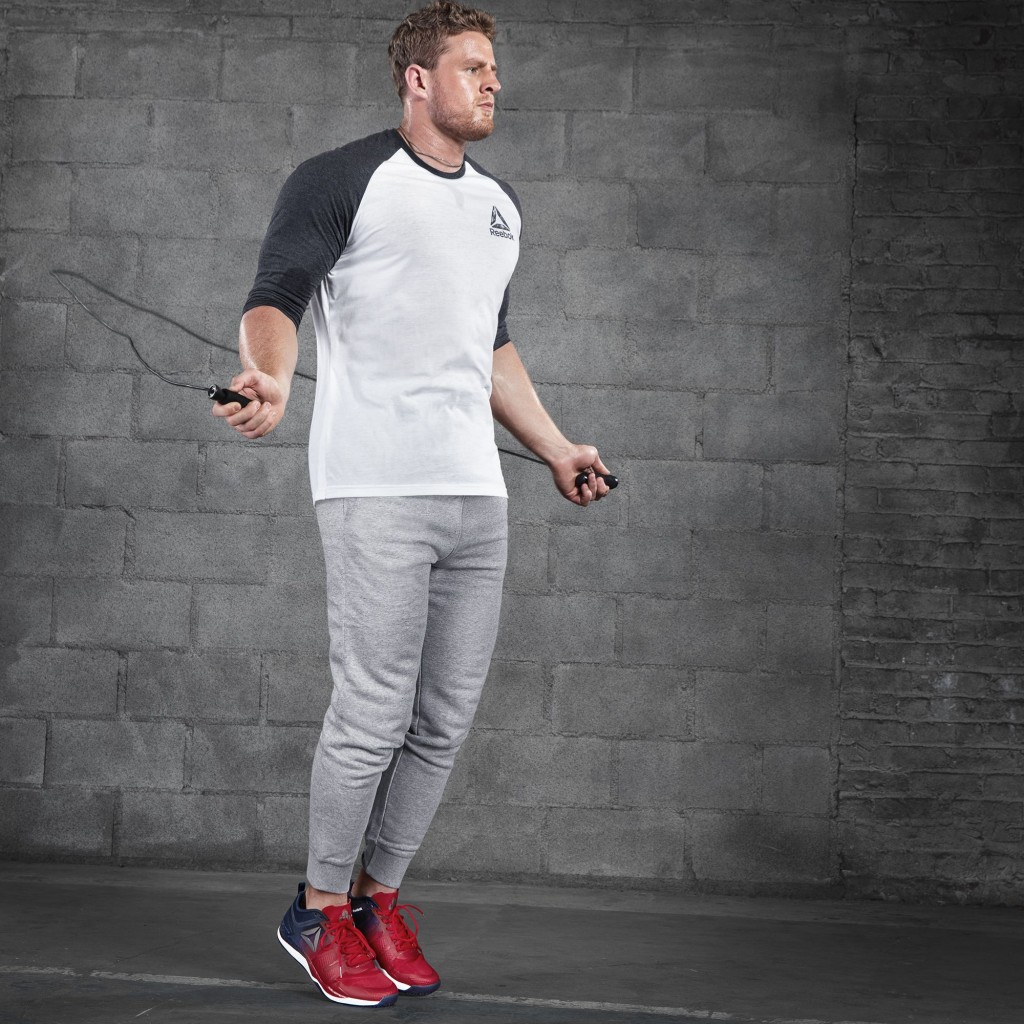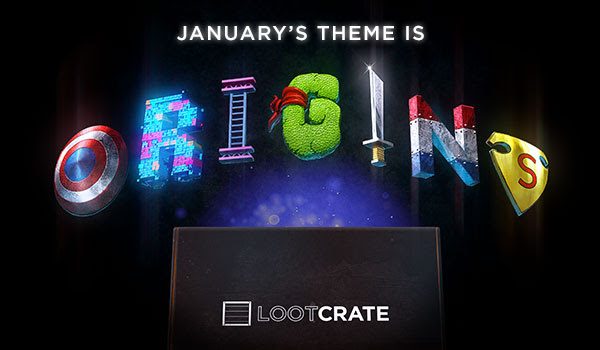 I love a great origin story and it looks like the folks at Loot Crate do to. The theme for this month's Loot Crate was Origins. There are a lot of exclusives in this crate. Some of those items are an Original "Jumpman" T-Shirt, a Captain America Golden Age Shield, a Teenage Mutant Ninja Turtles Tiki Muglet, an Action Comics #1 Reprint, and a Teenage Mutant Ninja Turtles Loot Pin.
The Tiki Muglet one I got is Raphael. The designs are inspired by the original Mirage comics while adding the colors fans associate with the four turtles we all know and love. If you are looking for value in this box the EFX shield alone would sell for around $40.00. So right there the box pays for itself right there. What a great way to start off the new year with Superman, Captain America, Mario and the Turtles.
Like what you see? Get a subscription. January's theme is BUILD! You will get items from Batman, LEGO Dimensions, and Tetris. Plus there are different themed crates as well. There is a Loot Anime, Loot Gaming, Loot Pets, Firefly, and LVLUp. They even have limited edition Star Wars and Call of Duty crates. You can pick out the best one that fits your style and your budget. Go to www.lootcrate.com for more info on each one and to start your subscription today!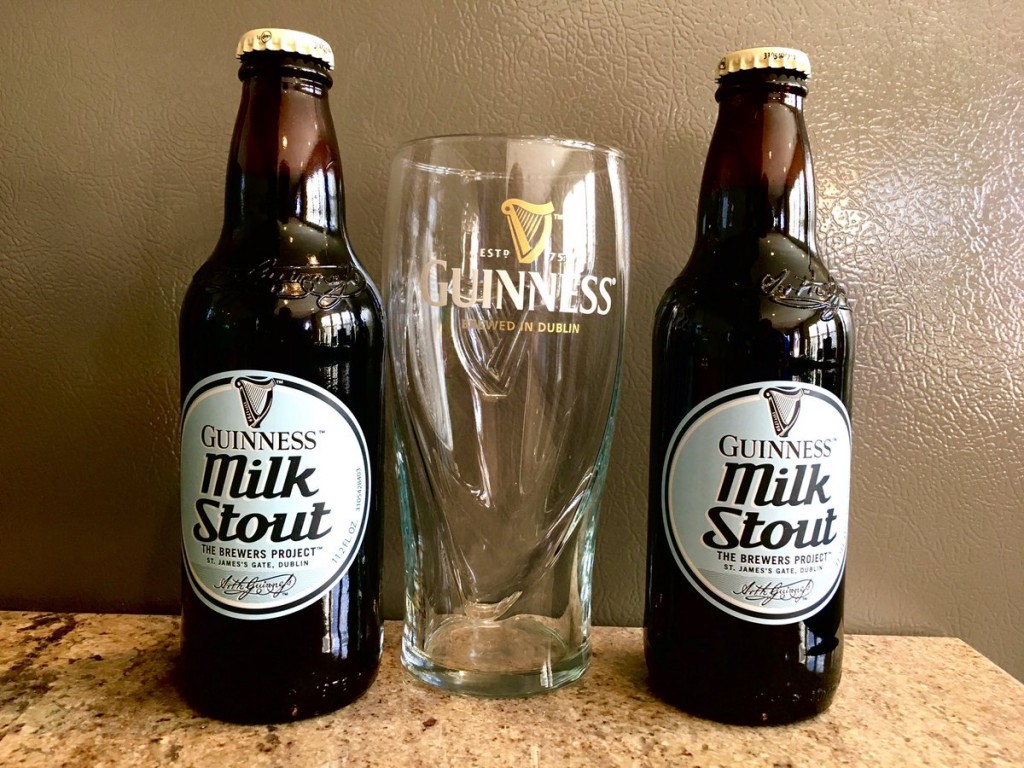 It is Friday and with that we bring some fantastic news in the world of beer. Guinness is bringing a Milk Stout into their lineup. Guinness Milk Stout is a full-bodied stout with a thick, creamy mouthfeel and aromas of roasted malt, milk chocolate and rich coffee. The roasted barley and hops used in the brewing process give this stout a warming bitterness that gets balanced out by the noticeable sweetness from the milk sugars added to the kettle.
This new beer from the Open Gate Brewery will be available this spring as part of The Brewers Project Pack alongside Guinness Golden Ale (previously only available in the UK and Ireland) and newcomer, Guinness Rye Pale Ale.  Its appearance is distinctively dark with a rich foamy head and is malt is a premium roasted barley with the same yeast famously used in Guinness Draught.
The tasting Notes are as follows, the aroma gives off a sweet roast, chocolate and rich coffee smell. The roasted malt is offset by a cream-like sweetness.  Guinness Milk Stout is available on shelves nationwide as part of The Brewers Project Pack through March 2017.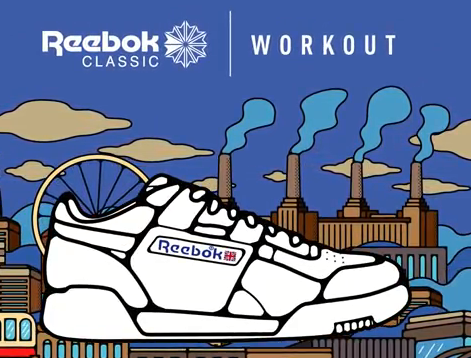 Reebok is bringing some major retro heat back this year. In the Spring and Summer Reebok Classic is taking you on a journey through the past three decades, exploring the cultural status of two of Reebok's most well-known Fitness Heritage models in partnership with Tokyo based illustrator, Rimo.
Inspired by the cultural and style legacy of the Freestyle and Workout sneakers, Rimo captures the vibrancy and diversity of London, New York, Paris, Amsterdam and Tokyo, celebrating the different subcultures that have adopted the sneakers since their launch in the 80s. The series of illustrations showcase the silhouettes' transition over the last three decades, originating as gym staples and elevating to streetwear icons.
Alongside the imagery, a behind the scenes video dives into Rimo's creative process, exploring the cities and the different ways in which fashion and subculture evolve across the world. Thirty years after their debut, both sneakers have remained two of Reebok's ever-enduring silhouettes and continue to be at the heart of street culture and style, testament to their timeless design.
In 2017 Reebok are celebrating the Freestyle's 35th and the Workout's 30th anniversary. Join Reebok in celebrating these milestones at www.reebok.com and select retailers worldwide.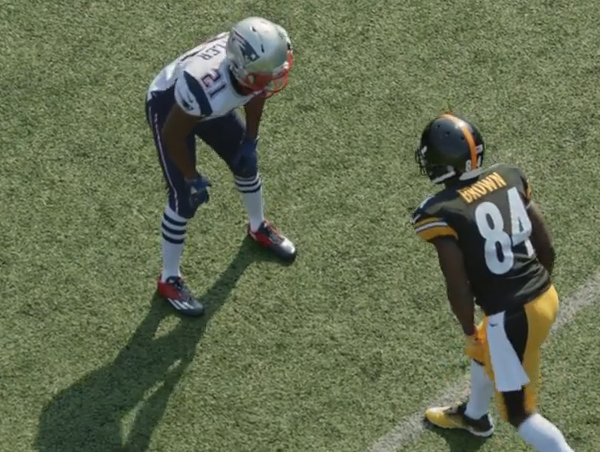 Who do you have winning this weekend in the AFC? Is it the Patriots or the Steelers? These two teams are always cometing with each other. Now Pittsburgh Steelers WR Antonio Brown is lining up across from New England Patriots CB Malcolm Butler for one of the most anticipated head-to-head matchups heading into Sunday's AFC Championship Game. Although both All-Pro players are expected to play major roles in the outcome of the game, this isn't the first-time they've faced off this year.
Late last year, the two matched up in an ad campaign for Visa Checkout + Papa John's that highlighted the ease and convenience of the digital checkout experience. It won't be the streets of Pittsburgh, but Malcolm will once again be chasing Antonio on Sunday night as both try to punch their tickets to Super Bowl LI in Houston.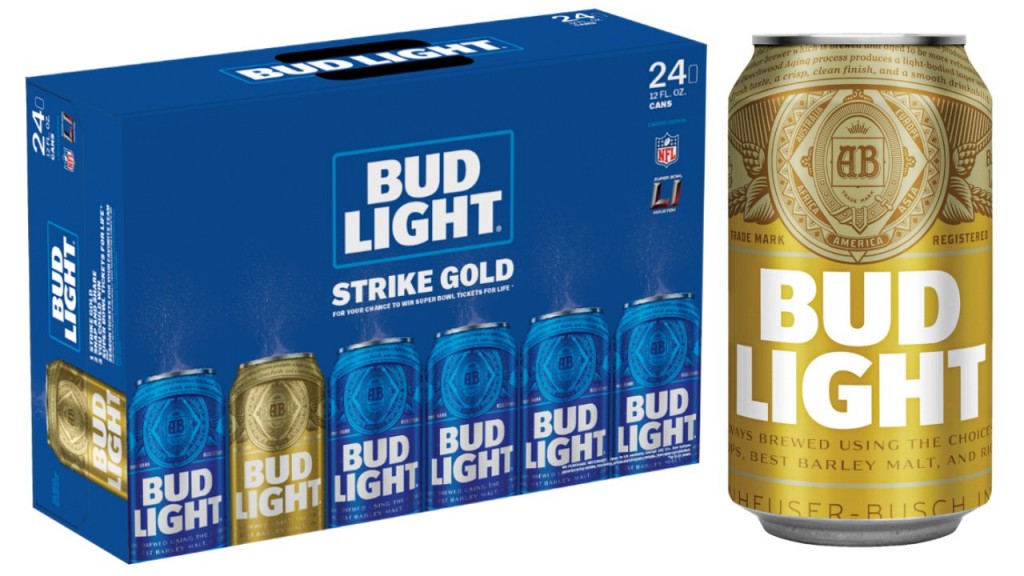 People can't wait to see the Super Bowl commercials. One staple for many years have been the ones from Anheuser-Busch. Anheuser-Busch has officially announced its return as the exclusive category advertiser for the 2017 Super Bowl, marking its 28th consecutive year in the big game. The national brewer will feature four of its brands, bringing back last year's advertisers Budweiser, Bud Light, Michelob ULTRA, and Super Bowl newcomer – Busch. Below are the type of commercials we can expect in a few weeks.
•Bud LightBud Light – Bud Light, the Official Beer of the NFL, will debut a new :60 second Super Bowl spot as part of a larger campaign tied to Bud Light's role in building friendships over beers. The Bud Light campaign, anchored by the brand's newly announced 2017 tagline, "Famous Among Friends," is handled by Wieden + Kennedy New York.
•Budweiser – Budweiser will draw inspiration from the story of its founder, Adolphus Busch, to celebrate the brand's enduring ambition and hustle in pursuit of the American dream – 141 years and counting. The brand has aired 101 commercials in the Super Bowl. The Budweiser campaign is handled by Anomaly.
•Michelob ULTRA – Returning to the game for its second consecutive year, Michelob ULTRA – the fastest growing U.S. beer brand – will continue to celebrate those who live both an active and social lifestyle. The new: 30 spot will continue the brand's "Brewed for Those Who Go the Extra Mile" campaign for a second year, hoping to inspire consumers to feel that they can work out and still go out. The Michelob ULTRA campaign is led by FCB Chicago.
•Busch – Joining the Super Bowl lineup for the first time is Busch, the leading beer franchise in the value segment. Busch will introduce itself to a new generation of beer drinkers, drawing on decades of equity as a brand that stays true to its name. The Busch campaign is led by Deutsch.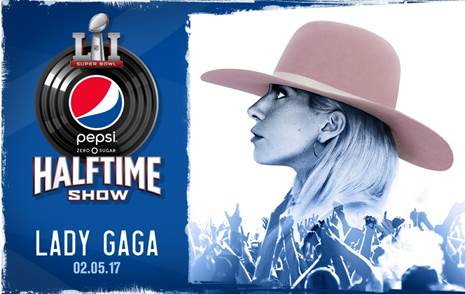 We got the Championship games this weekend, but Pepsi is looking forward to the Super Bowl. Pepsi is continuing its excitement for Super Bowl LI with the launch of the first of several #PepsiHalftime behind-the-scenes footage pieces of Lady Gaga leading up to the big Pepsi Zero Sugar Halftime Show.
The spot stars Gaga herself as she preps for the highly-anticipated Halftime Show. In the clip and the ones releases hereafter, fans will see how the magic is made from hair, makeup, elaborate costumes and precise choreography to showcase the how she plans to make this year's show an unforgettable one.
Giving fans the ultimate opportunity to win a once-in-a-lifetime Super Bowl experience, Pepsi, Lady Gaga and the NFL launched the "Guest of Honor" program, offering fans a chance stand stage-side at the Pepsi Zero Sugar Super Bowl Halftime Show. Fans were able to visit www.pepsihalftime.com to enter for a chance to join Lady Gaga on the field watching her perform at one of the biggest pop culture moments of the year.