Uncategorized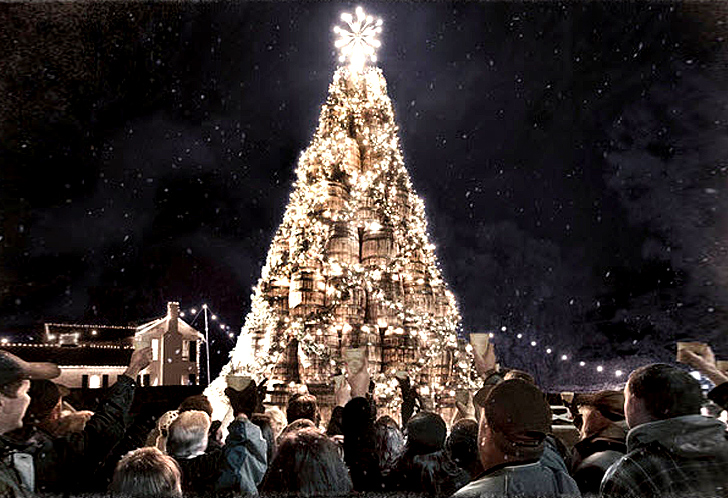 Are you someone that needs to have the perfect tree? Maybe you are the one who wants a unique one. Either way you will get a kick out of the tree that Jack Daniel's made. It's a tree that takes shape out of 140 whiskey barrels.
Yet Jack Daniel's feels that it's not what's under the tree that matters, but who is around it. Here are some cool facts on the tree. It is made out of 140 used American White Oak barrels. The barrels weigh approximately 115 pounds each. When full, the barrels weigh approximately 550 pounds. Each barrel holds 53.3 gallons of Tennessee Whiskey.
As a Tennessee Whiskey, Jack Daniel's only uses its barrels one time for maturation. The barrels are so important to Jack Daniel's that it is the only major distillery to own its own cooperage. The barrel is responsible for all the color of Jack Daniel's and more than half its flavor. The barrel tree took approximately one week to construct and was lit at a special Lynchburg holiday celebration on Saturday, December 5th.