Uncategorized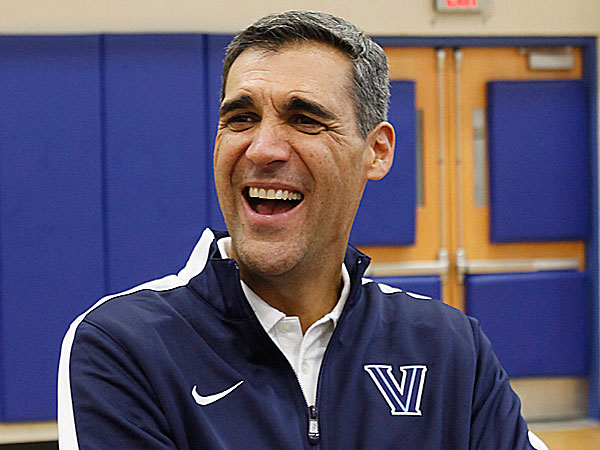 Villanova head coach Jay Wright hopes to see his team play for the NCAA National Championship for college basketball. This season for the Villanova Wildcats has been great so far. As fans of the tournament know anything goes in during March Madness.
As a coach of the team Wright needs to guide his players with poise and a sense of determination. As you will see in my interview with Jay it looks like he is putting his players in the right direction.
I was able to chat with Jay about this year's team, Twitter, and the great work he is doing with Dove Men+Care. You will be able to see his commercials during March Madness.
Art Eddy: Let's first talk about the Dove Men+Care campaign you are doing. Tell me a bit about this promotion?
Jay Wright: Dove Men+Care has a campaign going on during March Madness with the top decision makers in basketball. I get to be one of them. In my commercial I get to make an easy choice to choose Dove Men+Care for my skin care. I like it because it provides me with more moisture.
I am psyched about it. It is pretty funny. People can check it out on the Dove Men+Care website.
AE: You join a great group of guys in this campaign. Shaquille O'Neal, Dwyane Wade, Steve Nash, and Coach Tom Izzo have worked with Dove Men+Care. Did they give you any advice before you started filming the commercials?
JW: (Laughs.) Not before, but I did share it with Tom Izzo and Jay Bilas after. Then I saw theirs. Theirs were great. Those were great ads. I use the body wash and I am hoping that I look better than those two. (Both laugh.)
AE: What got you into coaching basketball?
JW: Probably like most coaches I was a player that thought I was going to play in the NBA. I went to Bucknell. I didn't figure it out until the draft was over after my senior year. I didn't get drafted. I said to myself that this might not be working out and I better find something to do.
If you remember the Unites States Football league I actually started in marketing my first year out. I loved it, but my friend, Pat Flannery got me an assistant job at the University of Rochester. I was on that job for one day and loved it. I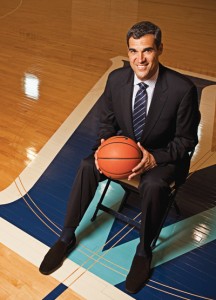 knew that was what I wanted to do.
AE: Do you like the way the game of college basketball has evolved?
JW: I think it is a great time for the game Art. I really do. The way things are changing with the conferences is a little unsettling for us traditionalists. The talk about allowing the players to have some of the revenue, the new conferences, all the new TV outlets, the thought that the NBA will have these guys in college for two or three years are in the forefront, but the game right now is as good as it has ever been. Going into this tournament this year I think that there are 30 teams that can win the National Championship.
AE: As a coach how tough is it to get your guys focused after a huge win during March Madness?
JW: You know Art I would say that is our greatest challenge. It really is. It is keeping the guys focused on the next game. We use the term, 'Be here now.' Get over that game. When we win games we also use the term, 'Stay hungry and humble.'
If we lose a game we refer to the word attitude. That is what we can control moving forward. It is a big part of tournament play. That is a good question because it is not just winning that one big game. It is how you handle it and are you ready to prepare for the next one.
AE: Some coaches recently bashed Twitter. You are on Twitter so I am guessing you like social media. Is that a fair statement?
JW: Yeah. I have come full circle with it. When Twitter first started my first experience with it was hearing one of my players tweet during a class. So I am thinking he is not supposed to be tweeting right now. He is supposed to be learning.
We started addressing it and talking about it. We started talking to the players saying that Twitter is your own branding. It is how you present yourself publicly and it is the same thing for me and our program. It is funny Art. It is like being a parent. You know where your guys are all the time. We are all on their Twitter accounts. We follow all of them. You know what they are thinking and what they are doing. It is like a homing device.
AE: (Laughs) Yeah. It is like GPS for your players.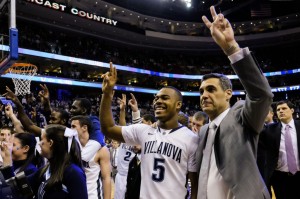 JW: Yeah.
AE: Do you look at the college rankings at all or is that just more of a media driven thing?
JW: Much like Twitter, I think that we are at an age where there is so much information available to these kids that you are not going to hide them from it. So it is not about ignoring it. It is about how you handle it. Do you use it as an advantage or a disadvantage?
With all the hype being in the top ten we use a reference where we say, 'Perfume is okay if you sniff it, but if you swallow it, it is poison.' It is the same thing. With all the media hype you can look at it, but if you are defining yourself by it and swallowing it, it will kill you. So we have to address it all the time.