Sports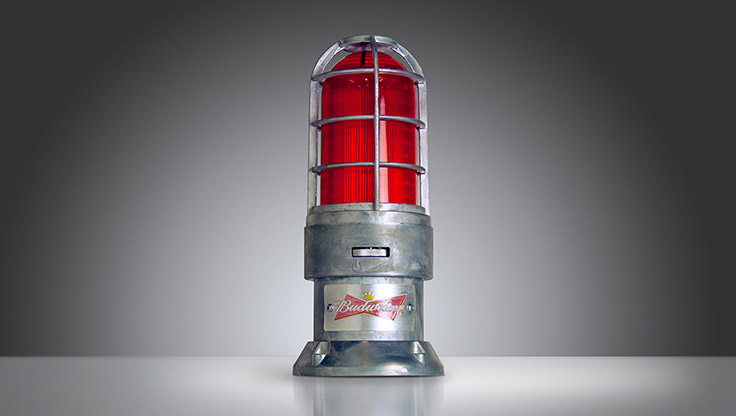 Many of us love to watch sports. We get the latest TV to watch our teams play in glorious high definition. We may have mini fridges to keep our beer cold. Still as hockey fans if you are looking for that one thing to add to your home watching experience why not pick up the Budweiser Red Lights for this hockey season.
The goal-synced Budweiser Red Lights are changing the way hockey fans celebrate goals. And, just in time for the start of the 2016 hockey season, Budweiser is releasing another run of Red Lights to give fans a little piece of in-rink action wherever they "light their lamp" – from the living room, bedroom, den or the garage.
You can pick up right now or maybe put in on your holiday wish list. The Budweiser Red Lights make the perfect holiday present. Besides being awesome in itself it has some cool tech in it. All you need to do is simply connect your light to WiFi, use the Red Lights app to sync to your favorite city, and your light will sound off every time a goal is scored! Get the big game experience at home, and celebrate with your buds like never before.
I have one of these Budweiser Red Lights and it is definitely a conversation starter. The most common question is, "Where can I get one of those?" I tell my friends that all they need to do is go to www.budredlights.com to pick one up. After watching some hockey games at my house a few friends told me that they are looking to purchase one for their house. If you do buy one of these make sure you go to iTunes or Google Play to download the app.