Get The Most Out Of Your Workout With KT Tape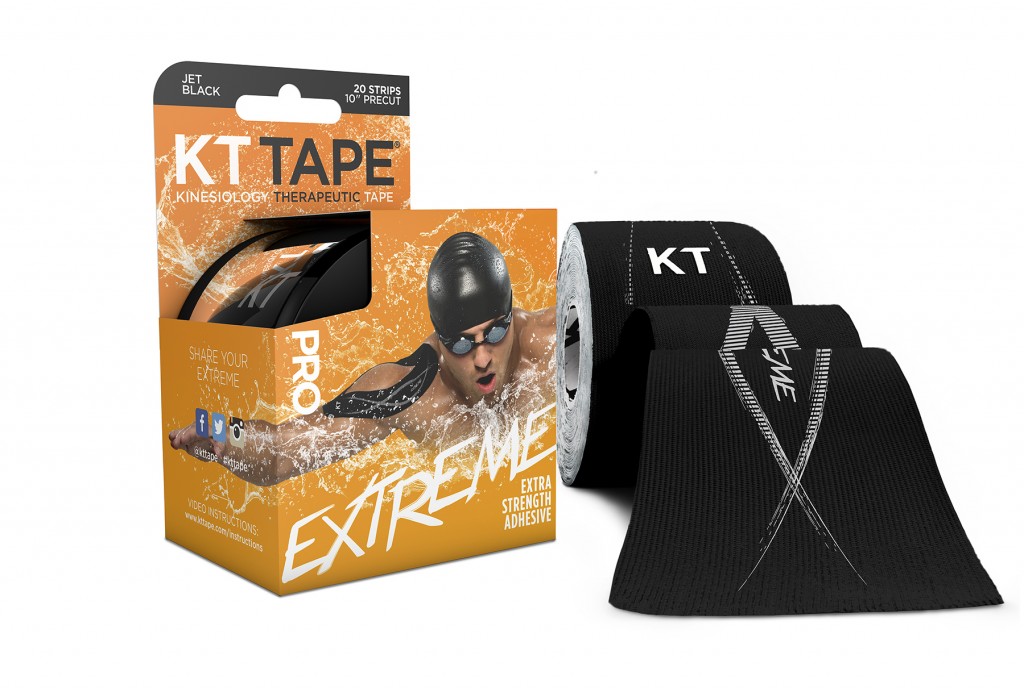 The older I get I find that stretching is not the only thing I need after a workout. Whether I am running outside, playing hoops, or working out at the gym I am sore is a few places. It is not that I am doing the exercise incorrectly, but it is the fact that I am no spring chicken. Thankfully there is KT Tape. I recently have been using this product when I am working out. I like the fact that KT Tape provides 24 hour relief per application for days at a time through sweat, strain and humidity, and can even be worn in water thanks to our specially designed adhesive.
I am able to play a few more games of basketball at the gym. I am can run an extra mile or beat my previous time with the support of KT Tape. I mean it is a good sign that Olympic athletes use many of the different KT Tape products. Partnering with USA Cycling, USA Gymnastics, USA Track & Field, USA Triathlon, USA Rugby and USA Wrestling, KT Tape now has deals in place with seven total NGBs, including its partnership with U.S. Soccer that began in 2014. KT Tape will provide product and support for athletes, coaches and trainers at premier events and competitions, including U.S. Olympic Team Trials. In addition, as the official kinesiology tape licensee of the U.S. Olympic and Paralympic Teams, KT Tape will provide support through Rio 2016 and PyeongChang 2018 Games.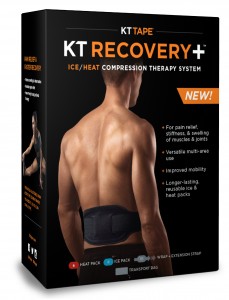 So if you are looking to help your body during a workout I suggest that you check out some of the new KT Tape products.
KT Tape PRO EXTREME: an elastic sports tape for pain relief and support in extreme conditions. PRO EXTREME is made of KT Tape's exclusive synthetic material, engineered for maximum durability with our strongest adhesive for the ultimate adhesion. PRO EXTREME can be worn for 4-7 days at a time and is specially designed to provide effective support during strenuous activity through extreme conditions including wet conditions, high heat and high humidity. It's also perfect for those with oily skin.
KT Recovery+ Recovery Patch: specially designed to reduce swelling and inflammation from muscle injuries and its accompanying pain. KT Recovery+™ patches work by microscopically lifting the skin away from the muscle and fascia below which decompresses the area. This allows for improved circulation in the affected area while also allowing faster removal of lymphatic fluid buildup caused by the injury.
KT FLEX: specially engineered to provide more effective comfortable support for weak or injured knees. KT FLEX is for athletes, fitness enthusiasts, or those recovering from injuries who want extra support for knee joints without the bulk and restriction of a stabilizing sleeve.
KT Recovery+ ICE/HEAT: KT Recovery+ Ice/Heat Compression Therapy System, interchangeable ice and heat packs, is a new way to treat muscles for peak performance or to speed recovery from a challenging workout or injury. The adjustable design provides ice/heat therapy to a wide variety of targeted body areas. Unlike other ice/heat therapy products on the market, KT Recovery+™ Ice/Heat is portable and allows for increased mobility and easier use before, during, or after physical activity.
For more information, go to KTTAPE.com.
Related Posts
| | | |
| --- | --- | --- |
| | Print article | This entry was posted by Art Eddy III on April 6, 2016 at 7:39 am, and is filed under Lifestyle. Follow any responses to this post through RSS 2.0. Both comments and pings are currently closed. |
Comments are closed.