Unleash Jurassic Park From Your Phone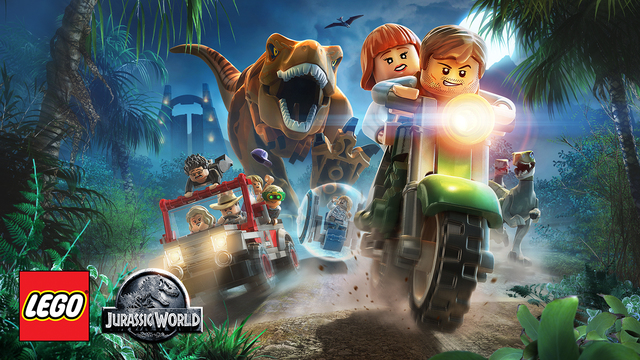 Last summer Warner Bros. Interactive Entertainment and TT Games released LEGO Jurassic World on all the major consoles like PS4, XBOX One and the WiiU. The game was an instant hit. It combined all four Jurassic Park films. You get to play as all the fantastic characters from all four films and the actual dialogue from the movies were placed in the game. That means you hear the voices of Sam Neill, Laura Dern, Jeff Goldblum and the rest of the actors in all of the films. LEGO Jurassic World is one of the best games I played in a while. It is filled with a ton of action that is combined with humor which always makes for a great game. There was one problem though. I couldn't play the game outside of my home.
Thankfully Warner Bros. Interactive Entertainment and TT Games solved that issue by recently making an app version of the game for all iOS and Google platforms. Now that game that is fun and exciting to play can go with you. If you are stuck at the airport waiting for your flight this game makes the time go by so fast. If you are waiting at the DMV for your new license just pull out your smartphone and play LEGO Jurassic World. Waiting just got better thanks to this app.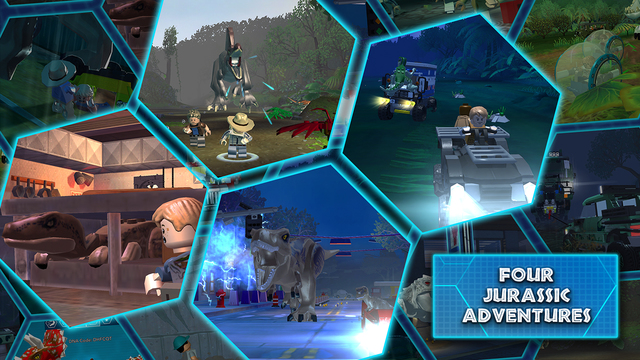 In the app you get to play along the films of Jurassic Park, The Lost World: Jurassic Park and Jurassic Park III, as well as the global smash hit Jurassic World, LEGO Jurassic World is the first videogame where you can relive and experience all four colossal films. Reimagined in LEGO form and told in TT Games' signature classic LEGO humor, this thrilling adventure recreates unforgettable scenes and action sequences from the films, allowing fans worldwide to play through key moments and giving them the opportunity to fully explore the expansive grounds of Isla Nublar and Isla Sorna.
Some of the game's features is that you can relive key moments from all four Jurassic films: An adventure 65 million years in the making – now in classic LEGO brick fun! You can wreak havoc as LEGO dinosaurs: Choose from 16 dinosaurs, including the friendly Triceratops, deadly Raptor, vicious Compy and even the mighty T. rex.
You can even customize your own dinosaur collection: Collect LEGO amber and experiment with DNA to create completely original dinosaurs, like the Dilophosaurus rex. There is a mode where you can populate and explore Isla Nublar and Isla Sorna and even put your unique dinosaur creations in to paddocks as you complete special Free Play missions.
LEGO Jurassic World is rated "E10+" for everyone 10 and older by the ESRB and is now available for $4.99 on the App Store for iPhone, iPad and iPod touch and Google Play for Android devices.
Related Posts
Comments are closed.