V-MODA Crossfade M-100 Headphones Review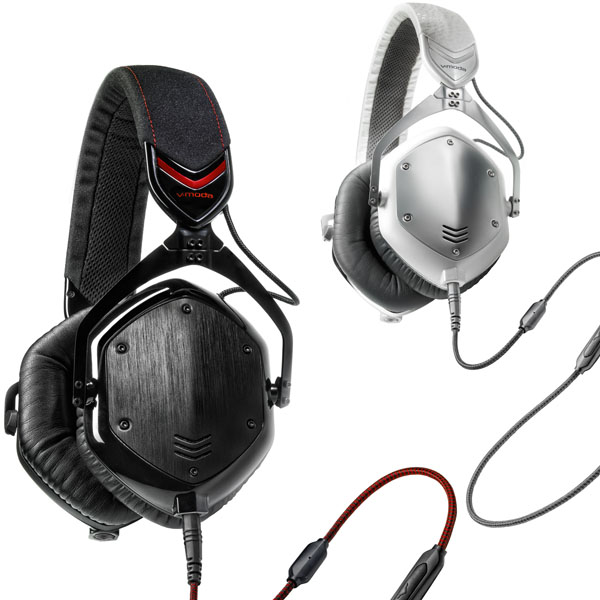 There's been a lot written about the V-MODA Crossfade M-100 over-ear headphones, and most of the reviews have been glowingly positive. This review is no different. These headphones are fantastic. V-MODA is the number one brand of headphones on Amazon for a reason. These things don't get the pop cultural attention that you see with Beats by Dre or other popular brands of over-ear headphones, but they have become a favorite for DJs and audiophiles all over the world.
The thing I like the most about the Crossfade M-100s is that they feel pretty much indestructible. When you have a pair of Beats by Dre headphones in your hands, you get the feeling that with a little bit of force, you could completely crush the plastic that makes up the overall structure. They're not super flimsy, but they don't feel completely study either. Not so with the Crossfade M-100s. These things were built to withstand a nuclear attack. You can drop, twist, stomp, smash, bite, punt, pass or kick these things and they'll be just fine.
This superior durability has been tested to the max. The V-MODA Crossfade M-100 headphones have a STEELFLEX headband and steel frame with interchangeable aircraft grade metal shields. The headband can be bent flat 10 times over without an issue. Theese headphones can survive 70-plus drops on concrete from six feet up, which is 10 times the industry standard. The kevlar reinforced cable and 45-degree plug can bend over 1 million times, which is 100x the industry standard. The traveling case that comes with the Crossfade M-100 is equally sturdy, but more compact than the cases that come with other higher end over-ear headphones.
You get the idea. You can abuse the shit out of these headphones and they just keep on ticking. But anyone can make extra-military-grade durable headphones. Okay, not anyone, but most governments and corporations with means can get the job done. But V-MODA pairs the rugged construction of the Crossfade M-100s with some superior quality sound output.
The best way to describe the sound that these things put out is unmuddied. Highs, kids and lows are crisp and distinct. The lows come in like they're supposed to, rich and warm, loud but not overbearing. Each area of the sound spectrum has room to exist where it should, like a well organized closet. It's quite remarkable actually. I'm a big fan of the low end of the sound spectrum. I listen to music with boom boom and I want to hear that boom boom. But it's refreshing for the boom to have a place that's distinct with room to spare, where clear highs and easy to hear mids can co-exist in the same headphone sound party.
If you've had bad experiences with low quality materials housing what should be top-of-the-line headphones, the V-MODA Crossfade M-100 headphones will be a welcome addition to your personal sound situation. You get the sturdy structure without any compromise in sound quality. I highly recommend these.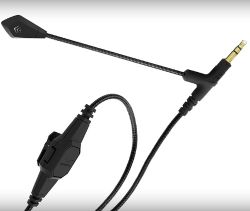 And if you like gaming or podcasts or Skype calls or just super easy voice recording, you can pair these headphones with a $30 BoomPro mic that features a steel flex arm and plug and play simplicity. The mic got the the same rugged, battle-tested qualities that distinguish the headphones from other options in the market, with quick mute and volume controls built-in and easy to access. An all around good combination of quality sound and durability, just like the headphones themselves.
And if all this quality and function wasn't enough, you can now take advantage of the world's first 3D printed personalized wearable technology in the form of custom printed shields for your M-100s. Material options include stainless steel, plated raw and precious metals. These shields run anywhere from $200 on up to $40,000 so you got plenty of range to express yourself.

Related Posts
| | | |
| --- | --- | --- |
| | Print article | This entry was posted by Chris Stout on July 23, 2015 at 6:16 pm, and is filed under Lifestyle. Follow any responses to this post through RSS 2.0. Both comments and pings are currently closed. |
Comments are closed.