Actress Sammi Hanratty Talks About Her Roles In Film & TV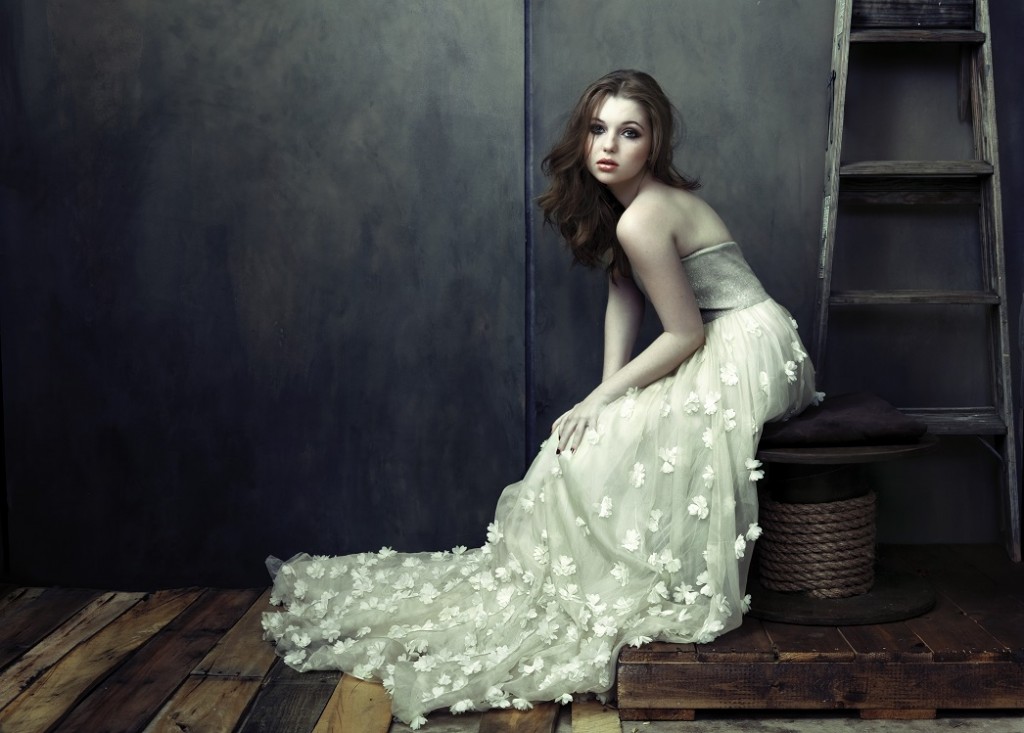 Sammi Hanratty is a face you may have seen a lot in Hollywood and that's because the young up-and-coming actress has been on your television and movie screens for nine years, and she's only eighteen years old. Her latest projection, Lifetime's "Seeds of Yesterday," will be premiered this last month where she stars alongside James Maslow and Jason Lewis in the fourth installment of the cult book series by V.C. Andrew (the first of which was "Flowers in the Attic" with Kiernan Shipka).The 2nd season of WGN "Salem" is back too.  Sammi stars in the Crackle web series "Chosen" with Milo Ventimiglia and Chad Michael Murray in the suspense/horror series about a game in which families are pinned against each other to the death.
Art Eddy: You have a new film called "Seeds of Yesterday" that premiered April 12, 2015 on Lifetime. Tell me a bit about the film and your role.
Sammi Hanratty: It's the fourth film from Flowers in the Attic. At this point, it's a twisted family coming to the end. My parents are brother and sister, and I have a very twists brother Bart. Bart is crazy, mentally unstable. I also fall in love with him, which is also interesting. I play this very sexually flirtatious girl that throws herself at every guy. It's how she copes with what goes around her. My other brother, Jory, becomes paralyzed and his wife starts to sleep with my other brother Bart. There's just something constantly going on with this family, something completely off. But at the same time it makes sense for this family, coming from where they come from.
AE: What was it about this role that appealed to you?
SH: I think it's such an interesting thought processes. What would happen if you were locked up with your brother for so long? You probably would fall in love. This story is endearing to me; it puts the audience in an uncomfortable place they wouldn't think about otherwise. It's very interesting and different which is why I love it.
AE: How did you and the rest of the cast buildup chemistry before you started shooting the film?
SH: We just kind of hung out a bit, not much though. Anthony and I we have this dance scene that goes on, we prepared for that and got to know each other. It was kind of instant chemistry for a lot of us and it was nice to be in a film where this happened.
AE: The second season of "Salem" is back up. You continue the role of Dollie. How excited are you to have this fantastic series back on for another season?
SH: I am very excited for the audience to see what's happening to the characters and in the season. As a fan of the show and as acting for it, I can't wait to read the scripts for this season.
AE: What can we expect from your character this season?
SH: In this season Dollie is starting to have feelings for Isaac, and now Mercy has captured him, and Dollie is kind of going against her by questioning her (Mercy's) desires. It's creating friction between the two.
AE: What are most excited for fans of the show to look out for in the next few episodes?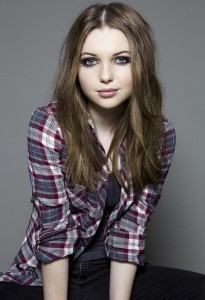 SH: I think just the dynamic between Dolly, Mercy, and Isaac. The last thing the audience has seen is Mercy beating Isaac, and Dolly speaking up and getting beat up. This goes somewhere pretty crazy.
AE: You have good following on social media. Do you interact with fans while "Salem" is airing?
SH: Yea, I love to talk to people during the show. I love when people ask questions. I love doing fun little hashtags such as #salemsundayhosts.
AE: You have a lot of projects on your plate. How do you balance your different shows and films?
SH: One of my favorite parts is being someone who can change it up all the time. It excites me more when I'm super busy with different roles and characters. When I was younger, I would record three shows at ones so it helped me. I think because I grew up in the industry, I'm used to it now.
AE: As you look back at last year and now move forward in 2015 what did you learn about yourself as an actor?
SH: I've learned so much about myself. It's interesting being a child actor growing up in this industry. I learned what I'm comfortable with and what I'm not comfortable with, and accepting that. I'm at the place of realizing why I'm an actor. I think God has allowed me to be in a career where I can have a voice and I should use that voice for the charities I work with, to use my passions in the best ways possible. In the last year it hit me why I have the passion and drive to act and to be in this art, and it's because it allows me to speak up for charities I adore.
AE: What is the next project you would love to tackle in your career?
SH: I love doing it all. I would love to play a transgender role. I think it is so fascinating and it would be so different from what I've played in the past.
Follow Sammi on Twitter @SammiHanratty1
Related Posts
Comments are closed.