Nobody Beats the Biz!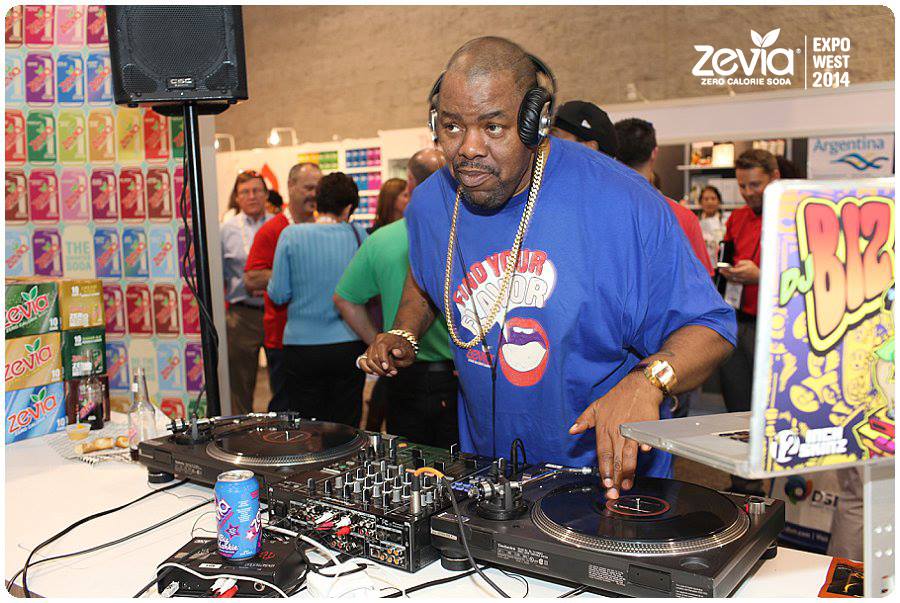 Growing up I was a big fan of Biz Markie. I think one of my first cassette singles was "Just a Friend." As I got older I checked out his entire catalogue and loved all his music. Known for making music with his mouth, Biz mastered the art of beatboxing.
Biz is still in the entertainment business today. Whether performing his old school hits or spinning records at clubs, Biz Markie is doing what he loves. He can also be seen on the hit Nickelodeon show, "Yo Gabba Gabba!"
While on tour with the crew from "Yo Gabba Gabba!" a friend introduced him to a sugar free soda by the name of Zevia. Now Biz and Zevia teamed up to get the word out on this soda. He lost 140 pounds last year. He gave two reasons for that weight loss. One was that he started cooking healthy at home and two was him switching to Zevia.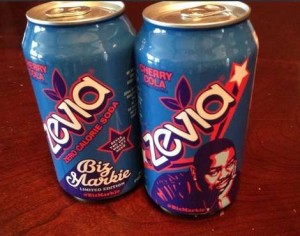 Art Eddy: Let's first talk about the new gig you got with Zevia, a Los Angeles maker of sugar-free soda. Tell us how you became the spokesperson for them.
Biz Markie: I was doing my show "Yo Gabba Gabba!" and we were on the road. DJ Lance Rock gave me a can of it. I really didn't want a Pepsi or Coke. I wanted something different so when he gave me that I tried it. It was good. I have been hooked ever since. I have been trying all the flavors and five years later I was hooked.
AE: I see that you are on the cherry cola can. Are you on all of the cans? What flavors do they have?
BM: I am on just cherry cola. My favorite flavor is cherry cola and black cherry. Cherry cola is my favorite soda so I said I wanted to be on that one. There are like 15 different flavors. There is cream, orange, ginger ale, root beer, lime, and Dr. Zevia.
AE: I want to talk about your Rap career. When you were coming up as a rapper who influenced you?
BM: There not that many that influenced me. The first rappers like Busy Bee Starski, The L Brothers, and The Furious Four influenced me to make rap.
AE: I am guessing when you go out and perform "Just a Friend" is the song that everyone sings with you when you are on stage.
BM: "Just a Friend" is my biggest. They like all the other stuff. They like when I beat box, dance, and sing different records. It depends on the crown, but "Just a Friend" is usually the big one.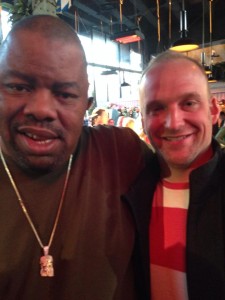 AE: Out of your many songs do you have a favorite one or favorite album? My favorite is "Nobody Beats the Biz." That track was hot.
BM: That was one of my favorites too.
AE: How long did it take you to perfect the art of beatboxing?
BM: I have been doing that since 1977. I think I am one of the founding fathers just like Doug E. Fresh or The Fat Boys.
AE: How do feel Rap has evolved over time? Are you happy with it?
BM: Well we are older now. I am 50 years old. I understand the evolution. I just think that they should just put more elements in Hip-Hop. It shouldn't just be Rap. It should have deejays, graffiti, and beat boxing. It should be everything. It shouldn't just be about making records. There should be a lot more clubs out there. There should be more activities in Hip-Hop where we are teaching kids about Hip-Hop.
I think there is too much negativity. When I talk about negativity I mean that there is too much glamorizing strip clubs, smoking, and drinking. It should be more of a skill than just glamorizing fornication. It should just be different. We didn't do that. Little kids are looking at this. Children are our future.
AE: Now people can put up a video of them rapping or dancing for the whole world to see on YouTube. What would your career have been like if you had YouTube when you were coming up in the Rap game?
BM: If I had YouTube, Facebook, and all of that social media I might be like Bill Gates right now. It would be crazy. You got to think of the stuff I did. Imagine me making a video of "Picking Boogers." Imagine me making a video of "Nobody Beats the Biz" or the Biz Dance. The Biz Dance was hot without a video.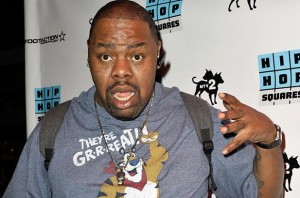 AE: You also DJ events and clubs. What type of equipment do you use? Is it all digital or do you stick to the old school method of vinyl?
BM: I use vinyl. Even if I use Serato I use vinyl. I DJ on anything. It don't matter. I will use CD's. It is not what you use, but what comes out of your mind when you throw a record on. Serato and CDJ's are the best things that ever came out. You can carry your whole library from your house in a laptop or a hard drive. With that said I do like to have records. I like to be hands on because it feels like I am really scratching and everything.
Related Posts
Comments are closed.