Fans watched David Lowery's newest film "Ain't Them Bodies Saints" underneath the stars at Queens Farm and enjoyed Bulleit cocktails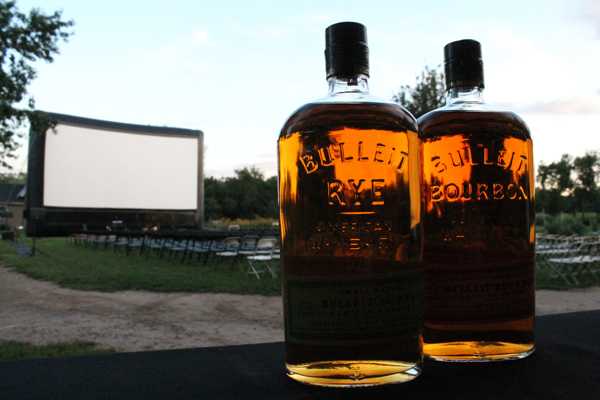 Rooftop Films and AT&T presented a sneak preview of "Ain't Them Bodies Saints" on Thursday, August 15 a day ahead of its August 16 release by IFC Films. David Lowery's hypnotic, dream-like second feature stars Casey Affleck and Rooney Mara and premiered at the Sundance Film Festival, walking away with rave reviews and the Cinematography Award in the U.S. Dramatic Category. Rooftop is committed to bringing bigger, more enhanced events to New York audiences and this very special screening exemplifies Rooftop's curatorial ambitions. Audience members watched the tragic rural romance "Ain't Them Bodies Saints" under the stars and amongst the farm animals at the Queens County Farm Museum in Glen Oaks, Queens.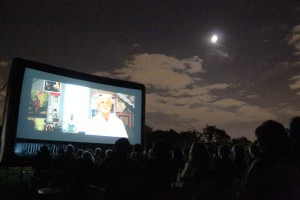 "We have admired David Lowery's poetic sensibility from the moment we first encountered his work" said Dan Nuxoll, Program Director for Rooftop Films. "His films possess a mysteriously powerful emotional undercurrent that sweeps you into a realm of deeper feelings. When he applied for a grant from the Rooftop Filmmakers Fund, we were blown away by his proposal for "Ain't Them Bodies Saints" and we knew that it would soon become a rich and moving work of art. We couldn't be more proud to have played a small part in helping him to complete such a masterful feature film."
AT&T has been the Presenting Sponsor of the Rooftop Films Summer Series and the AT&T Rooftop Films Feature Film Grant since 2012, and in that time they have provided crucial support to Rooftop Films and the independent film community in New York. Prior to the screening, Rooftop will announce the winner of the AT&T Rooftop Films Feature Film Grant. The grant is awarded to a filmmaker who has previously screened with Rooftop Films and provides that filmmaker with $10,000 to help him or her produce an upcoming feature film. Previous winners of Rooftop Filmmakers Fund grants have included Benh Zeitlin (Beasts of the Southern Wild), Sean Durkin (Martha Marcy May Marlene), Lucy Walker (The Tsunami and the Cherry Blossom) and many other groundbreaking and successful independent films.
In 2011, "Ain't Them Bodies Saints" received the Rooftop Films & Edgeworx Post-Production Grant. Edgeworx Studios is a post-production house based in Manhattan. For this grant, Edgeworx provided 2 weeks of post-production services to Lowery's film. Rooftop screened Lowery's short films, A Catalogue of Anticipations and Pioneer, and the feature film St. Nick.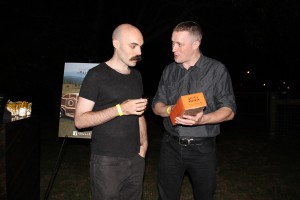 Inspired by the film, specialty cocktails were served including the Texas Tumbler and Bulleit Saint. Bulleit Bourbon has partnered with Rooftop Films to help up-and-coming filmmakers create content that pushes the boundaries of the modern frontier. Their creative entrepreneurial spirit mirrors brand Founder Tom Bulleit's own story of following his life-long dream to start Bulleit Distilling Co.
"As a team of film lovers, Bulleit Bourbon is happy to congratulate all the film makers who are being featured this summer," said, Tom Bulleit. "Their work is truly inspiring and we are proud to join them on this trip to the frontier of film."
Here are recipes for the two Bulleit Bourbon cocktails.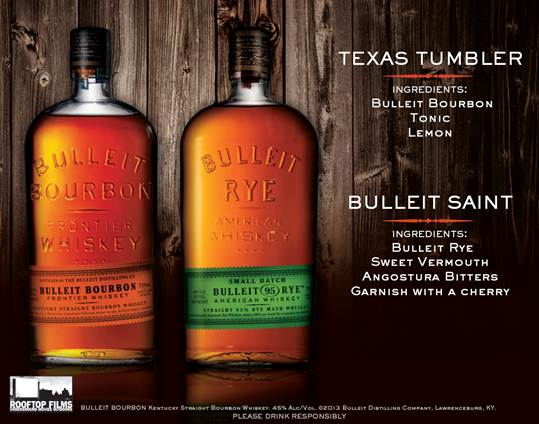 The Texas Tumbler
1.3 oz. Bulleit Bourbon
4 oz. Tonic water
1 lemon wedge
Serve on the rocks and garnish with a lemon wedge
The Bulleit Saint
1 oz. Bulleit Rye
.5 oz. sweet vermouth
3 dashes bitters
Strain into a glass. Garnish with a cherry.
"Ain't Them Bodies Saints" begins with a trancelike fugue, as two lovers fight in a sunset field, coo to each other in a parked pickup, and are suddenly thrust into a farmhouse gunfight. A jail term for him, a baby for her, years of aching separation, an escape and then the stately story begins. Bob Muldoon (Casey Affleck) is on a quest to reunite with Ruth Guthrie (Rooney Mara). In early scenes with a friend who offers a hiding place, Muldoon is vague about whether he's going to fetch Ruth. But a confrontation with his criminal mentor (Keith Carradine) lights the fuse. There's something in Muldoon's eyes, a look into the distance and future, something in his movements that reveal a controlled flame of desire. Seeing that, his journey feels inevitable, fated, yet desperate and fraught.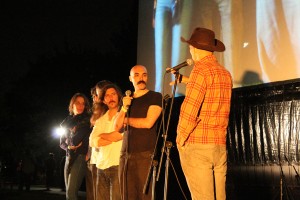 Another man, the local sheriff once shot by Ruth, is moving steadily in, played with stunning naïve charm by a thickly-mustachioed Ben Foster. The weight of domesticity and threat of danger is perhaps more than the romantic desperado adventures Muldoon once thought he wanted. "Ain't Them Bodies Saints" represents a form of near-magical realism, so vivid and intense as to seem dreamlike. The romance is whispered in the past; the violence happens so fast you're bleeding before you know someone fired. And so what Muldoon wants remains perhaps unclear — as unclear as real life — until his dying day.
Related Posts
| | | |
| --- | --- | --- |
| | Print article | This entry was posted by Art Eddy III on August 19, 2013 at 9:41 am, and is filed under Lifestyle. Follow any responses to this post through RSS 2.0. Both comments and pings are currently closed. |
Comments are closed.