Cocktails that Nucky would be proud to drink on "Boardwalk Empire"

This Sunday we get to hang out again with Nucky and his gang as Season 4 of "Boardwalk Empire" starts back up on HBO. It looks like Enoch needs to pick up the pieces from his run in with Gyp Rosetti.
Besides the great cast that is returning there are a few new characters looking to make a splash this season. Jeffrey Wright will play Valentin Narcisse, a booking agent who may butt heads with Nucky. Ron Livingston is cast as Roy Phillips who is a wealthy mid-Western businessman that strikes up a romantic relationship with Gillian Darmody.  Plus Rosanna Arquette will be in this season too.  Arquette plays Sally Wheet, a speakeasy owner in Tampa, which is the base of Nucky's latest bootlegging operations.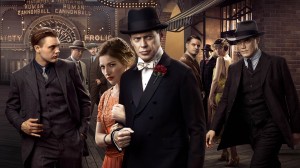 So while watching the show why not embrace the Prohibition Era with cocktails consumed by Nucky and the gang. Have the classic Crown Royal Black Manhattan or the traditional Bulleit Rye Sazerac. Mix it up with the Dickel Ginger Smash or try a modern twist on the Old Fashioned with Captain Morgan Black Spiced Rum.
Whether you are throwing a premiere party with friends or watching alone on the couch, celebrate the premiere in true 1920's style with the recipes below.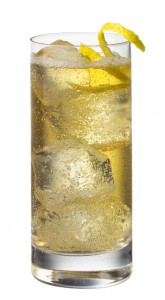 Dickel Ginger Smash
Ingredients
1.3 oz. George Dickel Rye
5 lime wedges
.75 oz. simple syrup
1.5 oz. ginger ale
2 Dashes of Angostura bitters
Directions: Combine all ingredients. Strain into a Collins glass over ice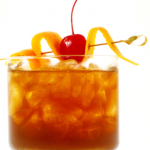 Henry Morgan's Old Fashioned
Ingredients
1.25 oz CAPTAIN MORGAN® BLACK SPICED RUM
3 Dashes Bitters
1 Packet Raw Sugar
1 Orange Twist
Directions: Place the orange peel, sugar and a few drops of water in a sturdy rocks glass and muddle with the back of a spoon. Stir the remaining ingredients in a cocktail glass with ice. Strain into the rocks glass over fresh ice.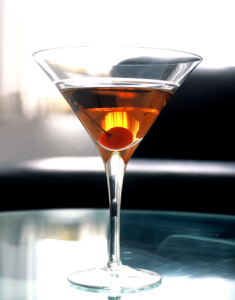 Crown Royal Black Manhattan
Ingredients
1 oz. of Crown Royal® Black Blended Whisky
½ oz. Cragganmore® Distillers Edition
½ oz. sweet vermouth
1 ½ oz. simple syrup
½ dashes bitters
1 piece(s) maraschino cherry
Directions: Stir all together in a mixing glass with ice. Strain into a martini glass. Garnish with a cherry.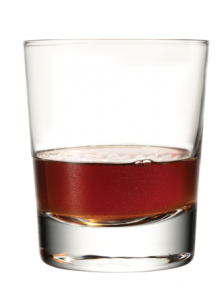 Bulleit Rye Sazerac
Ingredients
1 oz. Bulleit Rye
.25 oz. Stirrings Blood Orange Bitters
1 tsp. Romana Sambuca (25 oz. per bottle)
Directions: In a cocktail shaker, combine Stirrings Blood Orange Bitters, Bulleit Rye and Romana Sambuca with ice. Cover and shake vigorously. Strain into a mixing glass.
The "Boardwalk Empire" season 4 premiere episode, "New York Sour," airs Sunday, Sept. 8 at 10 p.m. ET on HBO.
Related Posts
| | | |
| --- | --- | --- |
| | Print article | This entry was posted by Art Eddy III on September 6, 2013 at 9:16 am, and is filed under Lifestyle. Follow any responses to this post through RSS 2.0. Both comments and pings are currently closed. |
Comments are closed.