5 Gadgets to Upgrade Your Beer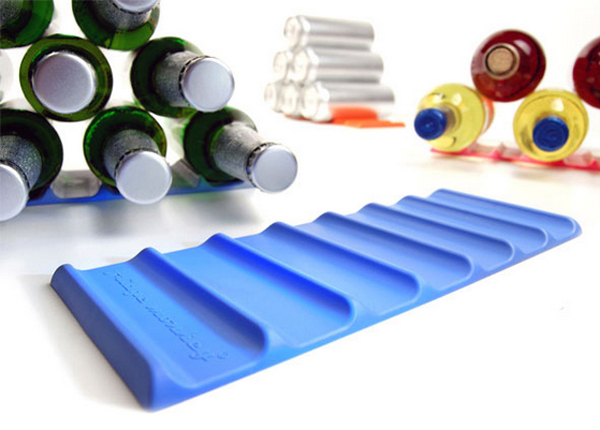 Beer is great on its own. It follows the old adage, if it ain't broke, don't fix it. Yet we are always looking to fix or tinker with things and beer is no exception. To keep up with that mentality we wanted to share five cool beer upgrades you can add to your bar or kitchen. Some are practical while others are there to keep you entertained.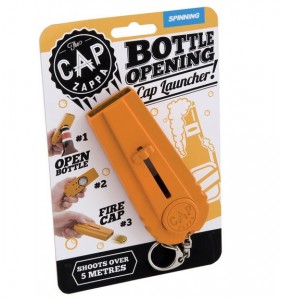 Cap Zappa
Remember when we thought beer opener key chains were awesome? Well there is something bigger and better. How about a beer opener key chain that shoots the beer cap? The Cap Zappa not only opens your beer, but you can try and hit your friends with the cap. It can clip on to your key ring and doesn't take up too much space in your pocket. It measures at 2.2 x 12.5 x 19 cm and it launches your cap straight up in the air. You can see how poor your aim gets as the night progresses while you keep on drinking. Just make sure you don't shoot your friends eye out.
On-Ice Mixed Drink and Beer Dispenser

One thing that we all hate is warm beer. One way to combat this issue in the hot summer months is to use the On-Ice Beer Dispenser.  This mini clear keg keeps 80 ounces or a little over 2 liters of your favorite brew or drink at a finger's touch away and ice cold in its separate beer tower compartment without diluting the flavor! This dispenser is great for any occasion indoors or out. Whether you are serving ice-cold ales, liquors, white wine, mixed drinks, or shots this cooler keg will be a main staple for your bar. All you have to do is as the inner part with ice. Next add your drink of choice in the exterior and enjoy ice cold beverages wherever you go.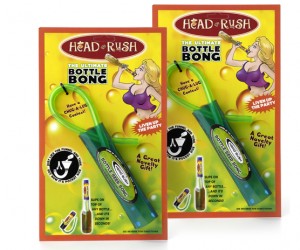 Pocket Beer Bong
Did you ever want to have the capability of bringing a beer bong with you no matter where you go? Well now you can with the pocket beer bong. This pint size gadget lets you use any regular beer bottle and turn into a makeshift beer bong.  The Ultimate Bottle Bong has a small hose and a bottle cover to let you jug a beer like you did in college. This is perfect if you need to "catch up" when you come late to the party.
Fridge Monkey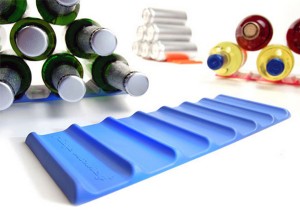 The Fridge Monkey is a flexible rubber mat designed to maximize storage space in your fridge by stacking bottles and cans and stopping them from rolling around. Ideal storage for 10 beer cans, 10 beer bottles or 5 wine bottles or any combination. The Fridge Monkey is made from a flexible rubber material, measuring 9.75 x 4 inches (l x w).  The bottles are able to stay still through the use of ridges built into the mat, giving those rounded sides a base to gain their footing on.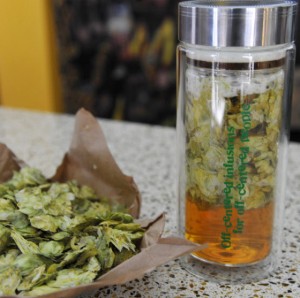 Randall Jr. Personal Beer Infuser
If you ever wanted to make your own brew, but never had the patience, well the Randall Jr. from Dogfish Head is something you might want to pick up. All you have to do is take off the top and add hops, spices, and fruit and then fill it up with off-centered ale and savor the fruits of your creativity. The Randall Jr. holds up to 16 ounces of beer. No doubt you will have loads of fun trying new combinations of hops and other ingredients to personalize your beer. So get creative and drink up!
Related Posts
| | | |
| --- | --- | --- |
| | Print article | This entry was posted by Art Eddy III on June 2, 2013 at 9:04 pm, and is filed under Lifestyle. Follow any responses to this post through RSS 2.0. Both comments and pings are currently closed. |
Comments are closed.