Take Beer to the next level with the Fusion Tower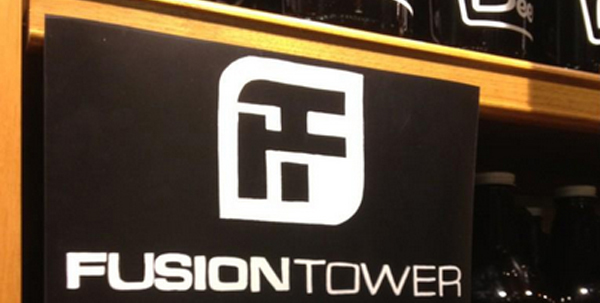 Now more than ever beer has been having many spices, fruits, and more ingredients added to it to find a new and great tasting beer. It is almost like people are using the idea of mixed drinks to see what type of new brew they can make. One way to invent a new beer is the Fusion Tower.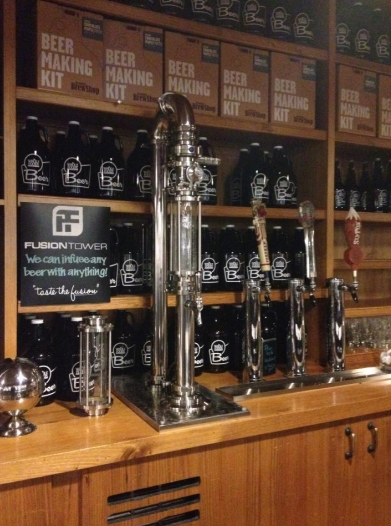 Never heard of the Fusion Tower before? Well it is an easy-to-use beer infusing system that allows you dry-hop your beer seconds before you drink it. The Fusion Tower can also be used to infuse other ingredients such as malts, spices, fruits and oak chips.
Matt Kyle who is the founder of Fusion Tower said, "We love the way it smells, the way it tastes and the way we can literally add anything into the Fusion Tower to create something new and unique."
He goes on to say, "It is a truly creative process for the operator and an utterly magical experience for those lucky enough to drink it. Our mission is to bring infused beer to everyone, encourage experimentation and provide a life-changing beer experience for those daring enough to stand at the forefront of the new frontier in beer."
Their site breaks down how their invention works. They say that hops are constituted of two main parts: Alpha and Beta acids. The Beta acids are responsible for most of the aromatic qualities of the beer. They are very delicate and do not survive the brewing process.
With the help from the Fusion Tower, you can put components back into the beer and dramatically. In turn that will upgrade the taste of your beer. They also stat that dry-hopped beer will also give your beer a slightly smoother texture and fuller tasting body.
There are many other fusion techniques out there, but the gang over at Fusion Tower state that other infusers subject the beer to trauma during the infusing process. This type of trauma in the infusing process yields beer that is flat, warm and usually very slow to pour.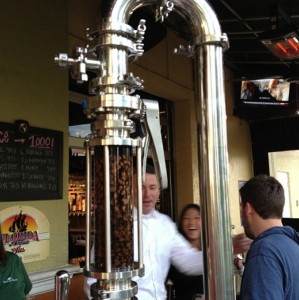 The Fusion Tower looks to take those issues away to help you enjoy the perfect beer. So where can you check out the Fusion Tower? There are two of them in two of the World of Beer restaurants. Both are in Florida. The two stores are in Sarasota and Westchase. For more information check out the Fusion Tower website.
Related Posts
| | | |
| --- | --- | --- |
| | Print article | This entry was posted by Art Eddy III on May 7, 2013 at 7:01 am, and is filed under Lifestyle. Follow any responses to this post through RSS 2.0. Both comments and pings are currently closed. |
Comments are closed.