5 Beers Essential for the Fall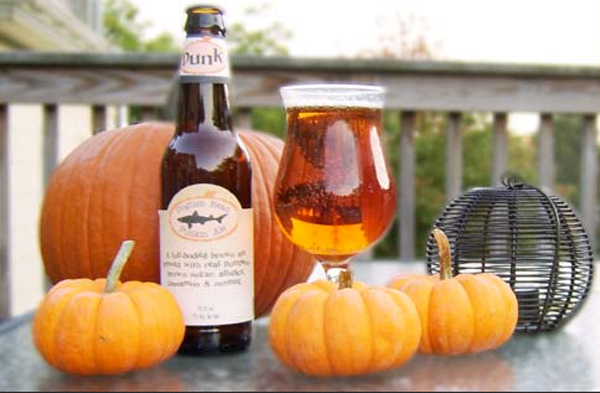 So we are fast approaching that time of year where the days get darker earlier in the evening, football fans get ready to cheer on their team, and of course the fall seasonal beers come back on the shelves. So here are five beers that will make autumn much more enjoyable. Cheers!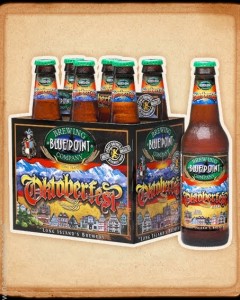 Blue Point Oktoberfest
Blue Point Oktoberfest is another palate-pleasing seasonal brew. Originally brewed in 1810 to celebrate the betrothal of the Crown Prince of Bavaria, Blue Point continues the celebration by traditionally brewing this special malty amber lager every October. Oktoberfest lager is stored cold for 2 months to ensure its distinct smooth flavor.
Rogue Hazelnut Brown Nectar
Rogue Ales is an American craft brewery founded in 1988 in Ashland, Oregon. The following year the company opened their second brewpub in Newport,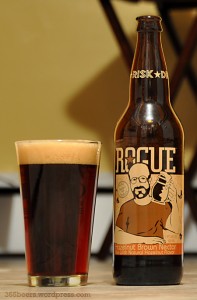 Oregon where they are now headquartered. They operate brewpubs in Oregon, Washington, and California. Rogue exports throughout the US and internationally. This brown ale pairs well with pork and beef. A nutty twist to a traditional European Brown Ale. Dark brown in color with a hazelnut aroma, a rich nutty flavor and a smooth malty finish.
Great Lakes Brewing Company Oktoberfest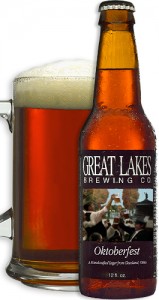 Great Lakes Brewing Company is a brewery and brewpub in Cleveland, Ohio. This was the first brewpub and microbrewery in Ohio. Cleveland's celebration of Oktoberfest dates to the mid 1800's when German immigrants gathered at outdoor beer gardens like Haltnorth's and Kindvater's St. Clair Gardens. Great Lakes Brewing Company's amber lager has a rich malt flavor with noble hops that honors Cleveland's diverse cultural heritage.
Dogfish Head Punkin Ale
This seasonal brew is a full-bodied brown ale with smooth hints of pumpkin and brown sugar. They brew their Punkin Ale with pumpkin meat, brown sugar and spices. As the season cools, this is the perfect beer to warm up with. Punkin Ale is named after the seriously off-centered southern Delaware extravaganza Punkin Chunkin. In fact, Punkin Ale made its debut as it claimed first prize in the 1994 Punkin Chunkin Recipe Contest.
Sam Adams Octoberfest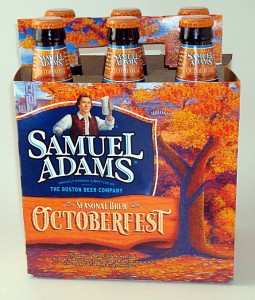 In 1810, Munich celebrated the wedding of their Crown Prince with a special beer.  After 16 days the party ended, but the tradition continues. For Sam Adams, their version of the classic Oktoberfest lager blends 5 roasted malts for a rich, hearty flavor while Bavarian Noble hops add a touch of bitterness.
Related Posts
| | | |
| --- | --- | --- |
| | Print article | This entry was posted by Art Eddy III on August 22, 2013 at 1:58 pm, and is filed under Lifestyle. Follow any responses to this post through RSS 2.0. Both comments and pings are currently closed. |
Comments are closed.