5 Beers Perfect for Summertime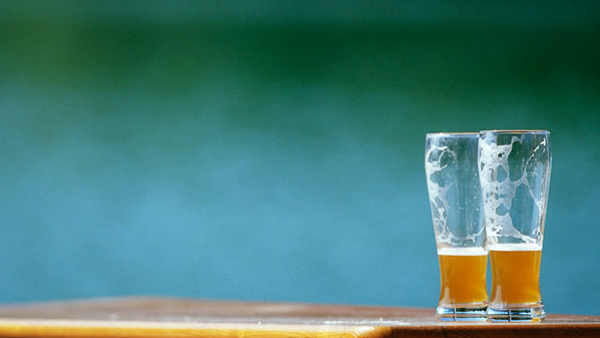 We are now in the month of May and even though it is technically still spring there are days where it feels like summertime. In the summer we trek to the beach, have barbeques, and go out on the decks at our local bars to sip some cold brews. So with that notion here are five beers you should look out for this summer.
Even though you can get the 60 Minute IPA year round it is still a great choice for the summer. This brew is continuously hopped with more than 60 hop additions over a 60-minute boil. The hops in the beer come from the Northwest. The beer has citrus, cedar, pine and candied-orange flavors, floral hop flavors to it.
Recommended Food Pairings: Spicy foods, pesto, grilled salmon, soy-based dishes, pizza, vintage cheddar
This edition of Sam Adams has a golden color to it. This is Sam Adams take on the hefeweizen style beer. They use lemon peel of Eureka and Lisbon lemons from three regions in California to help balance out the wheat malt character. The result is a beer that is a crisp and refreshing wheat ale with a subtle lemon flavor.
Recommended Food Pairings: Roasted pork tenderloin, roasted duck, onion rings, and bratwurst.
Blue Point's version of a summer ale has a great taste to it. It comes from a substantial portion of wheat malt added to a traditional barley malt mix. This fantastic mix helps to give their ale a unique tartness. This ale is perfect for the hazy and hot days of summer.
Recommended Food Pairings: Salad, quiches, fish, and Mexican food.
Summerfest is a very tasty and refreshing beer that is brewed as a traditional style lager. You can definitely smell the hoppy aroma once you pour it into a glass. There is a tangy summery bite to the beer. Summerfest is light and won't fill you up which is perfect for when you are outside in sun drinking a few at the beach.
Recommended Food Pairings: Grilled Chicken, sushi, salads, and lightly spiced sausages.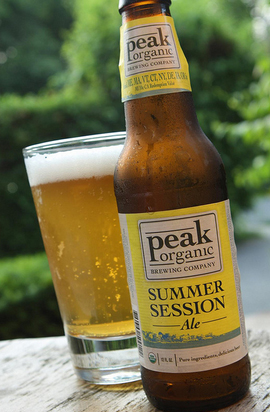 5. Peak Organic Summer Session Ale
Peak creates their traditional summer wheat beer that tastes like a West Coast pale ale. They use locally grown wheat and the Amarillo dry hopping gives a citrusy aroma. If you are vacationing and happen to see this beer on the menu make sure you give it a try.
Recommended Food Pairings: Seafood, spicy food, and pasta dishes.
Related Posts
| | | |
| --- | --- | --- |
| | Print article | This entry was posted by Art Eddy III on May 1, 2013 at 2:34 pm, and is filed under Lifestyle. Follow any responses to this post through RSS 2.0. Both comments and pings are currently closed. |
Comments are closed.