Pat Melikian Interview – The Turn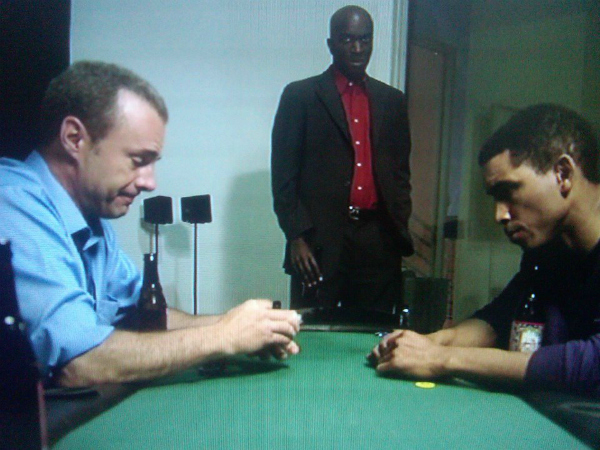 Getting a film made isn't easy, especially when you look at what gets produced these days. Inferior remakes, plot-thin action flicks, this is the kind of stuff that production companies focus on. And it sucks. Tired stories get repackaged and retold. Interesting, legitimate projects get shelved on the regular. The result is that moviegoers are left with few choices, and independent filmmakers – people who actually care about putting out fresh ideas and original stories – face insurmountable obstacles when trying to get their film out to a wider audience.
The main issue is funding. You can't distribute a film if you don't have the proper resources. But independent filmmakers are finding ways to get their projects funded. One such filmmaker is Pat Melikian, who wrote a poker suspense-thriller called The Turn with Tom Novak and Scott F. Evans. Novak and Melikian serve as producers for the film as well. You can view a trailer of The Turn on www.indiegogo.com/theturnfilm.
I had a chance to interview Pat Melikian to discuss The Turn and the challenges that independent filmmakers face when trying to secure funding for a quality project.
DD: What kind of movie would you say The Turn is?
PM: It's definitely a suspense thriller. Think of it like Reservoir Dogs on a poker table.
DD: Talk a little about the cast you've assembled.
PM: We believe the talented cast will be enough in itself to warrant distribution of the film. They were amazing, and too easy to work with.
DD: Would I recognize any of these actors? What kind of other projects have they done?
PM: I'm positive you would recognize most of them. An all around superb group of guys. We have Joshua Fredric Smith who will be starring in the upcoming Mickey Rourke and Kim Basinger film Black November. There's long time soap star Matt Borlenghi, from Days of Our Lives and many other TV shows and movies. The very talented Jason Gedrick from the hit film Backdraft and the short-lived Dustin Hoffman HBO horse drama Luck. David Barry Gray just starred as Todd Palin in the HBO political film Game Change. There's also my long-time friend Dale Wade Davis, who has a recurring role in one of my favorite shows of all time, the Showtime hit Shameless.
DD: What was the inspiration for the film? How did the concept originate?
PM: Tom and I are avid poker fans. We've have played local tournaments, charity events and frequent home games. When we ran the idea past Scott, we all came to the conclusion that none of us have ever seen a good poker movie with the exception of Rounders. The three of us are certain that poker will be around for a long time, and it can only get more popular.
DD: How long is the film?
PM: It's a feature length film with a running time of over 90 minutes. We are very excited about it.
DD: Who directed The Turn?
PM: Fellow writer Scott F. Evans, who also directed Big Bag of $, is the director.
DD: So all that's holding you guys back is funding. What kind of things are you doing to get the word out?
PM: We posted the trailer for The Turn at www.indiegogo.com/theturnfilm. We also set up a Facebook page for the film. We're proud of the work that we've done on the project and we hope that more people can check it out. It's not easy being an independent filmmaker, but when you have a great story, an amazing cast and partners who believe in what they do, it makes the whole process more enjoyable. If you'd like to support us, check out the trailer and help us spread the word.
–
Say no to stale filmmaking, folks. Check out the trailer and the Facebook page and assist these promising filmmakers in bringing The Turn to a theater near you.
Related Posts
Comments are closed.